Toyota has sky-high ambitions to help deliver new mobility solutions that can help alleviate issues such as urban gridlock, and that strategy has taken another step with a new investment in a pioneering company which makes an electric flying taxi.
"Air transportation has been a long-term goal for Toyota," said Toyota president Akio Toyoda. "And while we continue our work in the automobile business, this agreement sets our sights to the sky."
Toyota anticipates that aircraft like this will help create revolutionary mobility services
The agreement he is referring to is a $394 million investment in urban, on-demand air transportation through a collaboration with Joby Aviation.
The California-based aerospace company is a leader in the development of all-electric vertical take-off and landing (eVTOL) aircraft – a means of transportation that combines elements of helicopters and small airplanes with zero emissions, fast flight speeds and quiet operation.
Toyota anticipates that eVTOLs will help create revolutionary mobility services and bring air transportation into the mainstream. The potential is also there to alleviate persistent mobility challenges, such as traffic congestion, increased environmental burden and the lack of transportation in sparsely populated areas.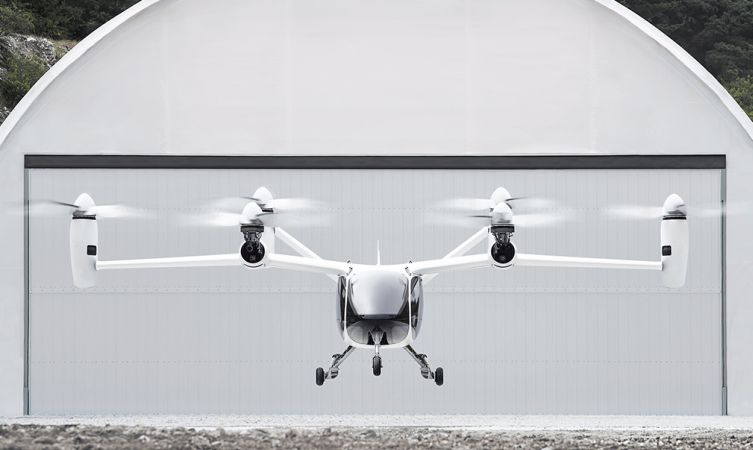 In addition to making this significant investment, Toyota will share in the development and production of the company's breakthrough eVTOL aircraft, integrating best practices from the Toyota Production System to facilitate its efficient manufacturing. Toyota's executive vice president Shigeki Tomoyama will also join the board of directors at Joby Aviation and play an active role in setting strategic direction for this collaborative project.
"This collaboration with Toyota represents an unprecedented commitment of money and resources," said Joby Aviation founder and CEO JoeBen Bevirt. "I am excited to harness Toyota's engineering and manufacturing prowess to drive us toward our dream of helping a billion people save an hour or more every day."
What is an electric flying taxi?
Joby Aviation's eVTOL aircraft is a piloted, five-seat vehicle capable of both vertical take-off and landing and highly efficient, wing-borne forward flight.
It can reach speeds of 200mph and can fly over 150 miles on a single charge. The aircraft is 100 times quieter than conventional aircraft during take-off and landing, and near-silent when flying overhead.
Learn more: Toyota has a new brand for all mobility services