We would not be surprised if you have never heard of the Toyota WiLL Vi. Though distinctively styled, this four-door saloon was produced for only two years on a low-volume schedule. It was also only available in Japan. And as if to try and guarantee its international invisibility, you cannot find a Toyota logo anywhere on the exterior or interior.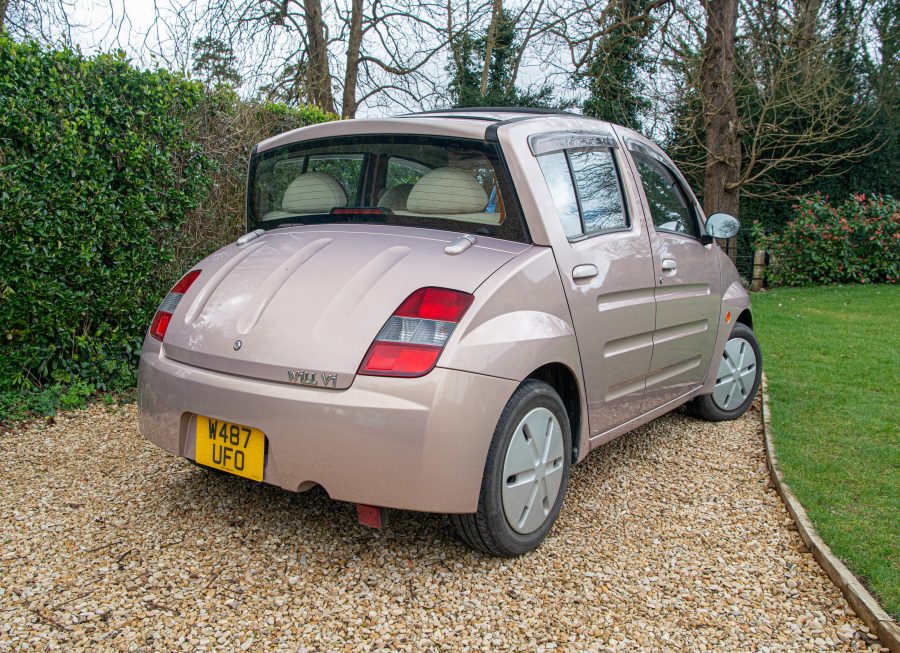 It arrived in January 2000 as the result of a joint marketing project between a handful of leading Japanese companies, Toyota being the only vehicle manufacturer among them. The aim of this diverse group was to create a wide range of WiLL-branded products that appealed to the individuality and preferences of millennials as the new generation of consumers.
The WiLL Vi (pronounced 'vee-eye') was Toyota's opening contribution to this collection and it communicated the WiLL brand's hallmark qualities of fun and authenticity by combining fashionable, neo-retro styling with up-to-the-minute driving performance.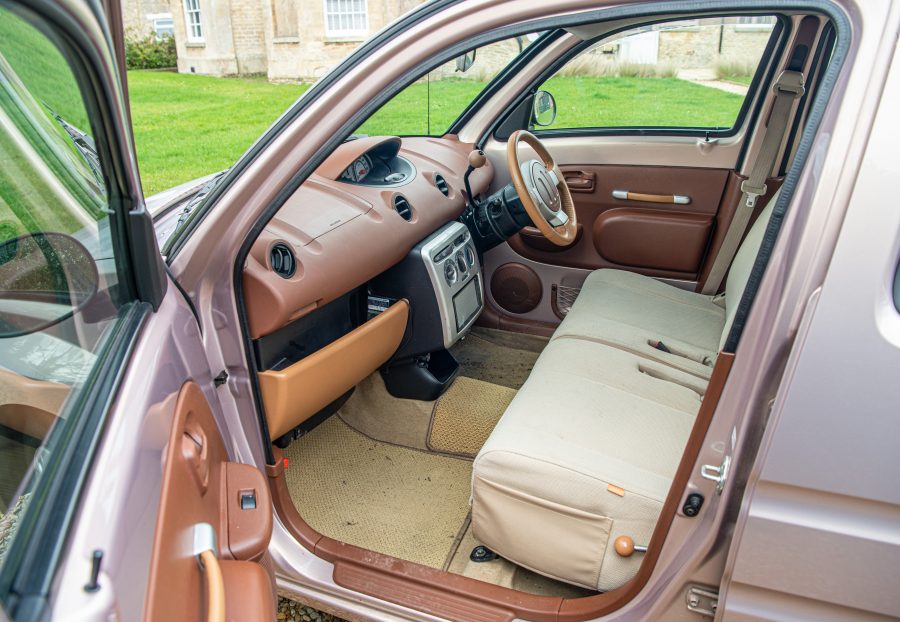 Its symmetrical design was full of converging planes and expressive angles, with distinctive corrugations along the sides and a reverse-angle rear window that created a silhouette officially described as 'reminiscent of the horse-drawn carriages of yesteryear.' The front and rear were almost identical in appearance and shaped to form a friendly face, while the blistered arches and 15-inch wheels gave the design a strong feeling of stability.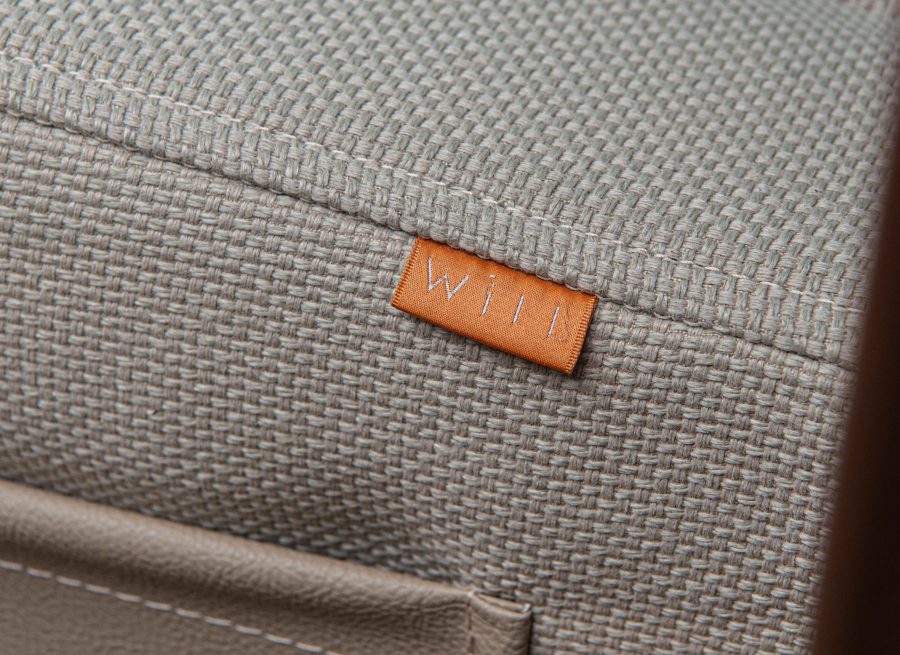 The Toyota WiLL Vi delivered on that promise, too, with responsive performance underpinned by a platform and powertrain taken directly from the first-generation Toyota Vitz (Yaris), which had just scooped the honour of Japanese Car of the Year. It adopted the supermini's more powerful 88PS 2NZ-FE 1.3-litre 16v engine, paired with a four-speed automatic gearbox – a combination that achieved class-leading fuel economy at the time.
In that regard, the model's environmental qualities were particularly highlighted to its target demographic. Highly recyclable Toyota Super Olefin Polymer was adopted for the bumpers and interior plastics, and the sound deadening was made using shredded materials from end-of-life vehicles. All use of lead was also deleted from the production of the radiator, heater core and wiring loom.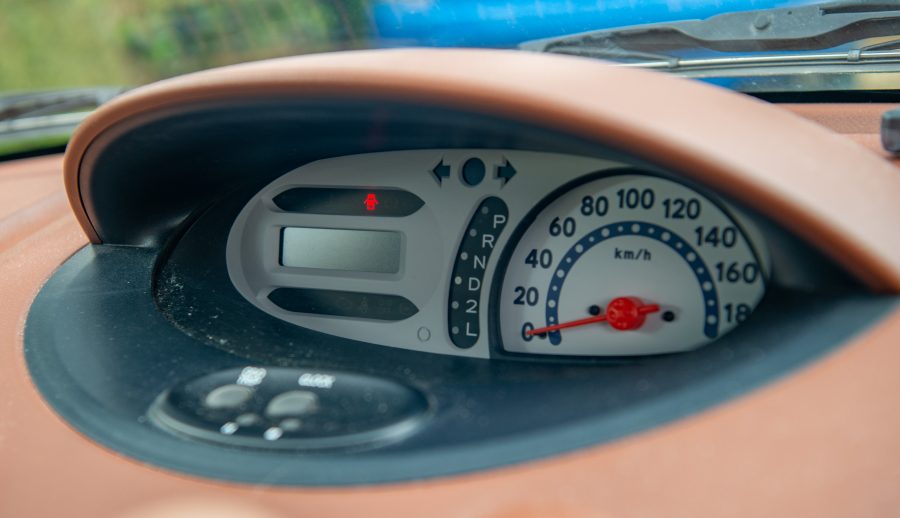 Moving inside, the quirky WiLL Vi was presented with a range of rounded shapes, rich textures and autumnal tones. It created a relaxing atmosphere that was supposed to feel more like being at home than in an automobile. In that regard, bench seats were fitted front and rear to generate the sense of sitting on a living room sofa, which necessitated the use of a column-mounted gear shift. Storage opportunities were liberally dotted around the cabin to convey a user-friendly feel. Similarly, the main control panel was a simple, intuitive design and the instruments were centralised to minimise visual refocusing.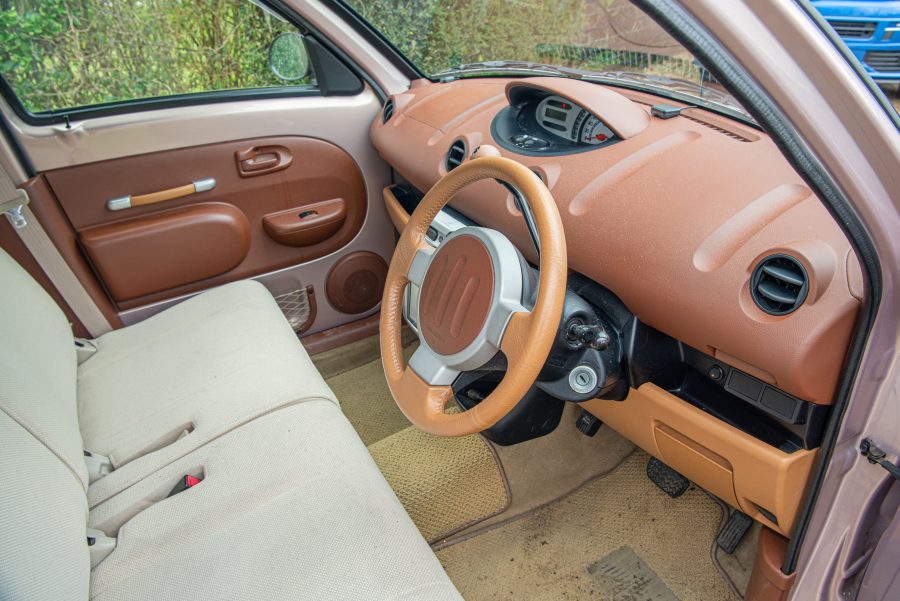 Production of the Toyota WiLL Vi concluded in December 2001 after some 16,000 units had been sold. However, during the same two-year period, Toyota produced more than 697,000 examples of the regular Vitz in Japan. So the WiLL Vi was a rarity even when new, and 20 years down the line has become something of a unicorn, especially in the UK where just 21 imported examples are currently registered with the DVLA.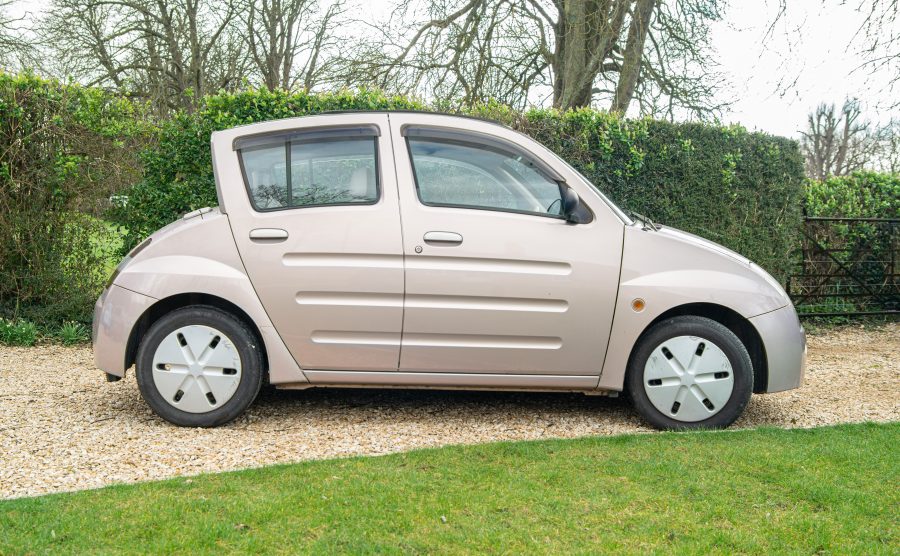 The lavender example pictured here is one of those UK-registered cars and it is being offered for sale by auction through Car & Classic. Offered with no reserve price, this could be your opportunity to get hold of one of the most distinctive – yet mechanically conventional – Toyota models of recent history.