After discovering a love of overlanding (the self-reliant adventure travel to remote destinations) and love of Land Cruisers, Mark White decided to go one step further and dedicate his life to helping others to share his love of off-roading adventures by setting up his own company, Amazigh Overland. We spoke to him about how his business came to be, his trips to Morocco and why he chose to do it all in a 200,000-mile Land Cruiser.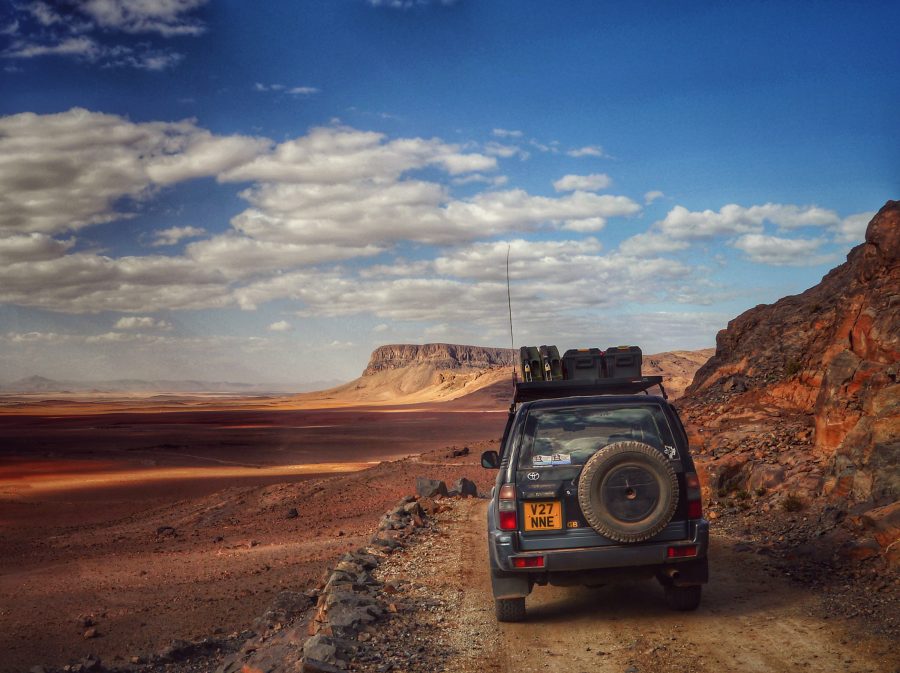 Why did you choose a Land Cruiser to tackle the Sahara?
Why did you choose a Land Cruiser to tackle the Sahara?
MW: "To be honest, originally, I had a Land Rover Defender in mind. I think that when you mention a 4×4 to anybody in the UK, they automatically picture a Land Rover Defender. But I'd been working in construction up till this point and we had some Defenders on-site and they weren't the most comfortable of things, plus going out to Africa, something with air con would be nice. I got chatting to a guy in an internet forum who had a Land Cruiser Colorado and I decided that maybe a Land Cruiser would be a better choice than a Defender."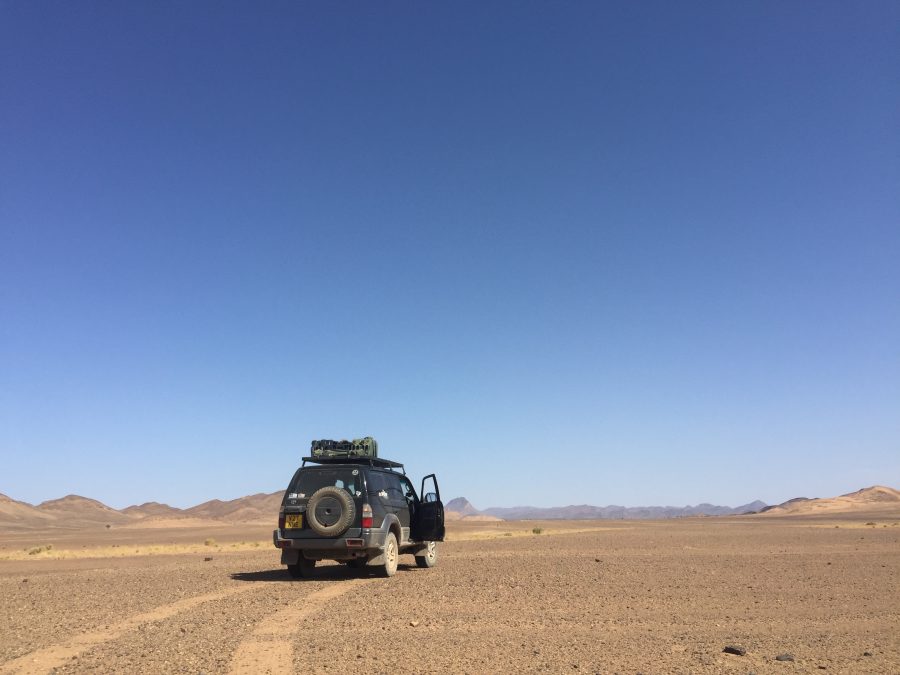 "The 120 Series Land Cruiser is very comfortable to sit for long hours on the road. I can easily sit at 70mph with the cruise control on along the motorway in complete comfort. It's a very quiet and a very refined ride and it was just as comfortable in the Sahara as it was on the tarmac. Plus, the reassurance that it is reliable and built properly is a big bonus."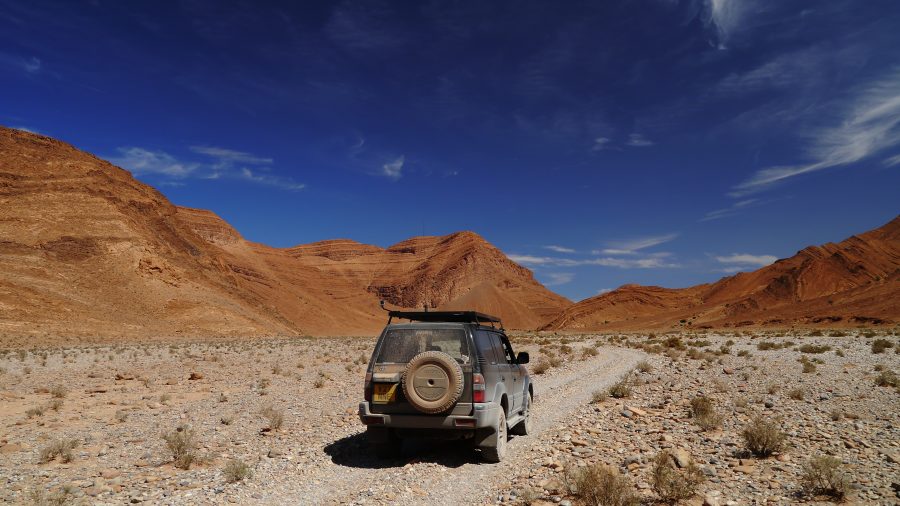 Why Morocco?
MW: "About 20 years ago, a friend of mine dragged a group of us out to Morocco and I just fell in love with the country. Since that first trip, I've been back every year since. After getting to know the country, I come back home and said to people, "You know what, if I ever get made redundant, I'm going to buy a 4×4 and I'm going to go and explore all of those dirt tracks I've seen disappearing off into the desert or high up into the mountains" and now I'm doing that with Amazigh Overland.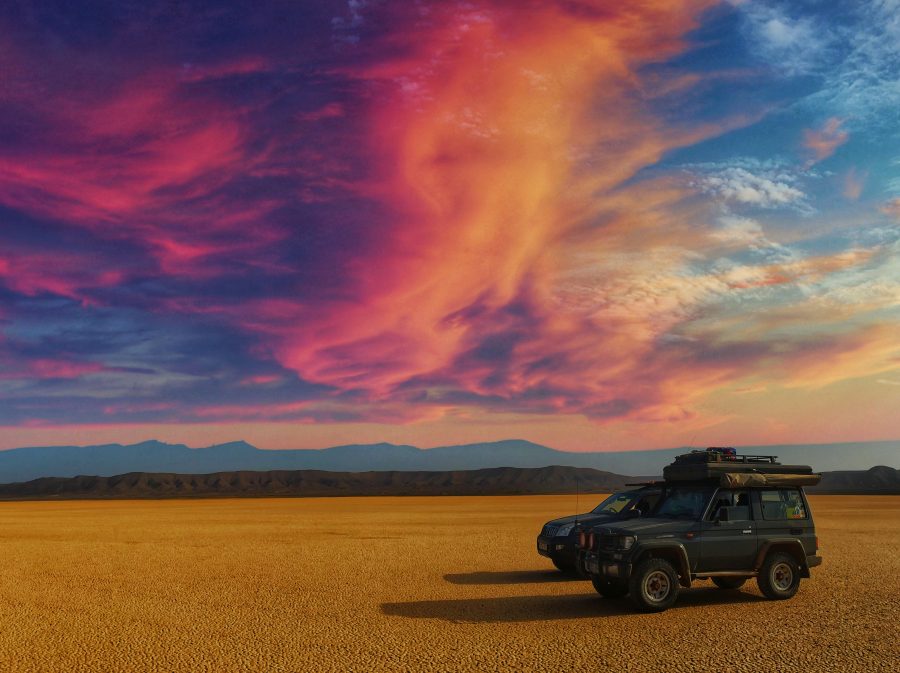 How does the Land Cruiser cope in the harsh desert climate?
MW: "It copes fantastically well. My first Land Cruiser was kept very simple as I didn't want to spend lots of money kitting it out with expensive equipment. I just stripped out the rear seats and added a storage platform. Aside from that, mechanically, it is pretty much the same as when it came out of the factory, albeit with 15 years of use on it. The Land Cruiser has coped fantastically well with everything I threw at it, right up until I sold it last year, with about 240,000 miles on the clock. It does everything that the bigger heavier ones can do and, in some places, it seems to do better by being lighter and narrower."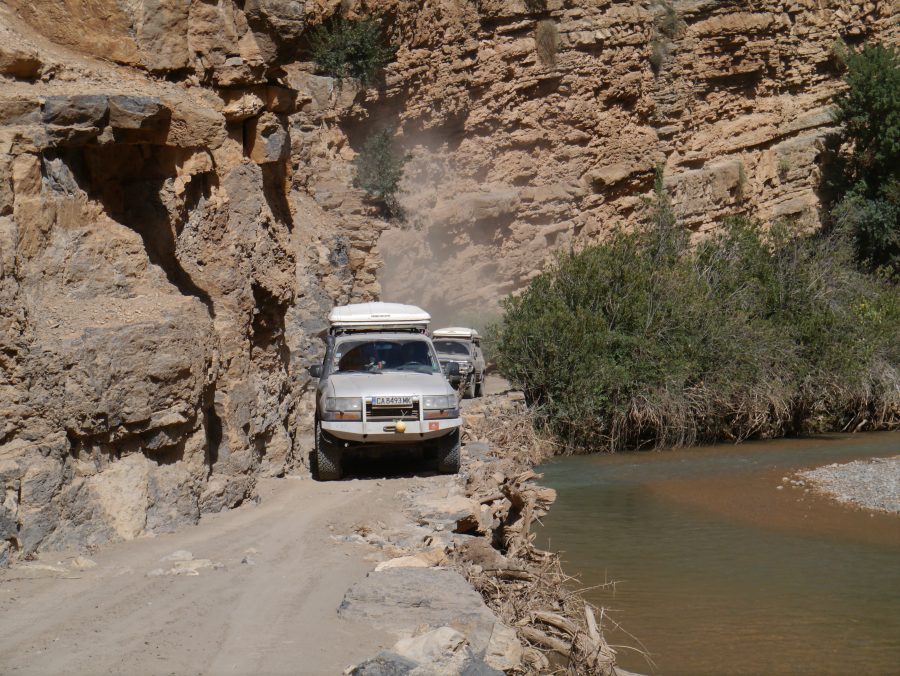 How reliable has the Land Crusier been for you?
MW: "When I sold my first Land Cruiser last summer (I've since bought another one), it had no major mechanical changes. It had the usual standard service stuff, such as oils, filters, belts and the suspension bushes were replaced and some decent all-terrain tyres fitted but otherwise it still had all the original Toyota components inside it. People ask me why I don't modify it or buy a big heavy-duty Land Cruiser but I think that keeping it standard has worked extremely well for me out in the harsh environments of North Africa."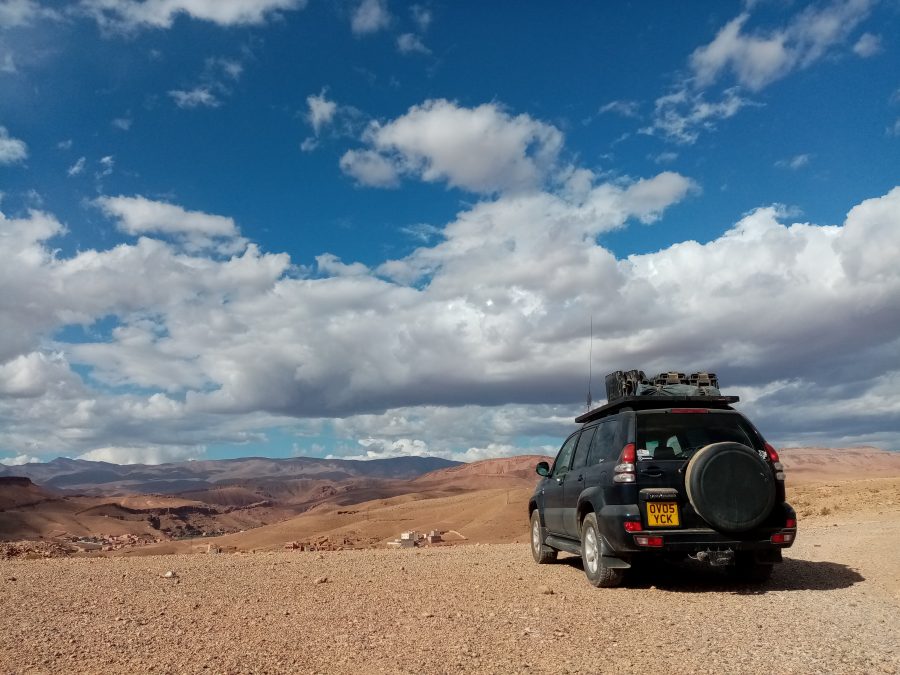 How do you cope with repairs and maintenance while in Morocco?
MW: "What I've found is that Morocco is a wild country but it's a fast-developing country and Toyota have a presence in Morocco which means getting spare parts isn't really a challenge. In fact, I can probably get parts easier there than I can back home for my Land Cruiser. Out in the remote desert, should anything go wrong I know it can be fixed with relatively simple tools compared to some of the newer models with more electrical systems. But regardless of vehicle age for this sort of travel, it's making sure it is well maintained, that's the key. If you look after your car, keep up with the service plans and keep an eye on it then it will probably take you a lot further than most people realise."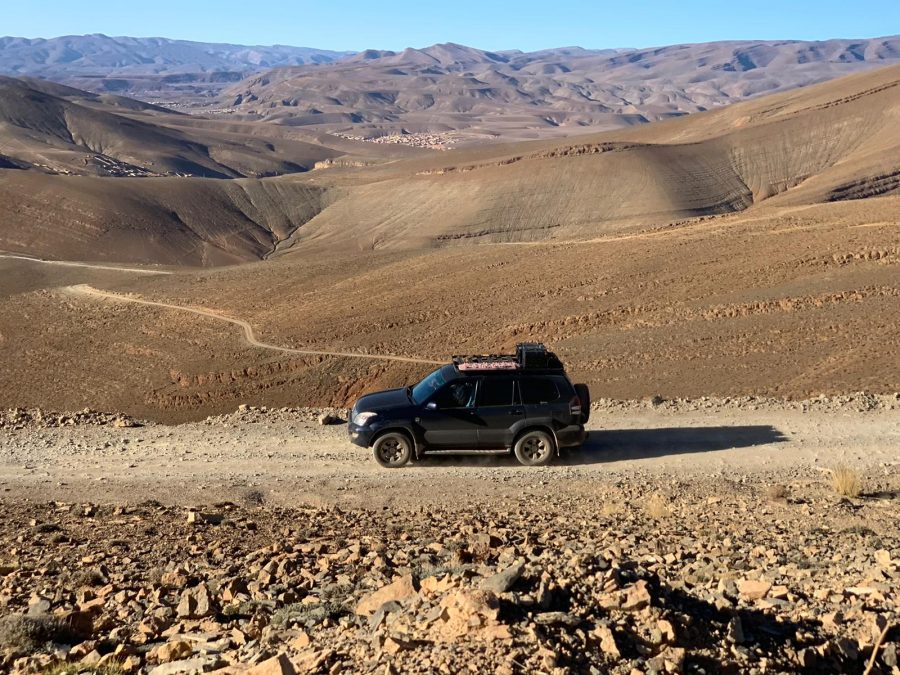 Have you got any modifications planned for your current Land Cruiser?
MW: "When I decided to sell my old Land Cruiser, it was simply because it was getting a bit long in the tooth and old age was creeping in. It wasn't becoming economically viable to run so I sold it and got myself a newer 120 Series Land Cruiser. Again, my current Land Cruiser is almost completely standard and had 200,000 miles on the clock when I picked it up. I am planning on doing a tad more modification to this one though while still keeping my philosophy of trying to keep it as standard as possible and lightweight. There are two things which, in my opinion, cause problems when you're on these big long adventures and they are the vehicle being too heavy and/or driving too fast. The lightweight Land Cruisers do fantastically well provided they aren't overloaded."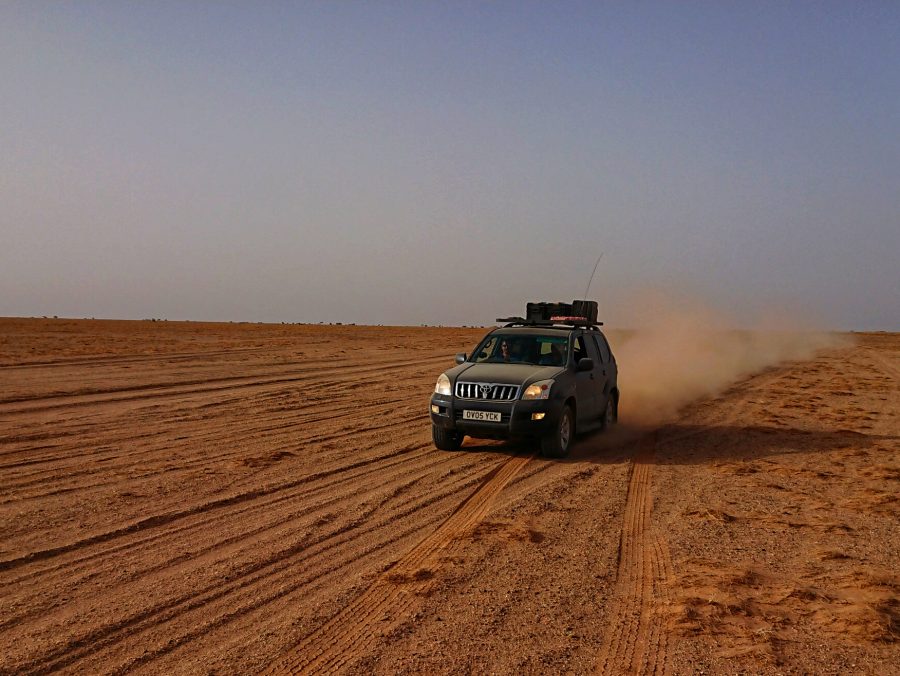 Had you ever done any overlanding before setting up the business?
MW: "I got made redundant for the first time in 2011 and decided to put my money where my mouth was and started looking to buy a 4×4 to do a trip. Back then my original plan was to buy a 4×4 and do one trip in it and get back home, sell it and probably get most of my money back from what I purchased. I booked myself on a trip with an organised tour company as I hadn't done anything like that before but at that point, I hadn't yet purchased any vehicle to go in which only left me with six weeks to try and find a decent one. A few Land Cruisers came up locally which I looked at before settling on one from a local 4×4 specialist down near Exeter. I only had 10 days to get to know the Land Cruiser and get some basic camping gear before jumping on a ferry from Portsmouth and headed off to Africa. Since then, I have gone back with my Land Cruiser every year for the past decade, driving around Morocco for three weeks each year. Over the years I have fallen in love with the freedom of overland travel and getting out to some really remote beautiful parts of the world. Now Amazigh Overland allows me to do Overlanding constantly."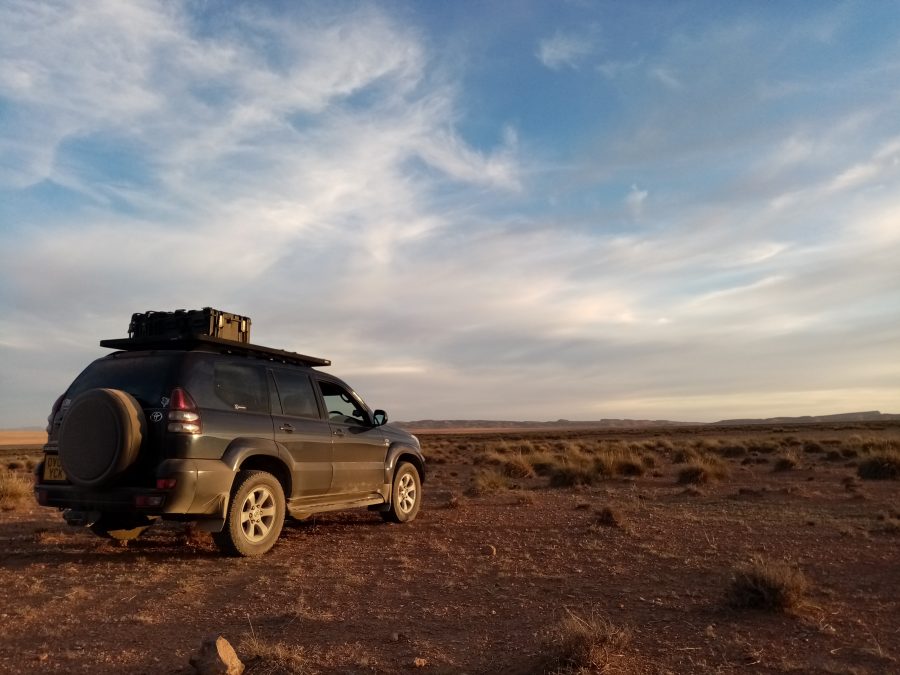 TGB: Tell us a bit about your company, Amazigh Overland.
Mark White: "After being made redundant for the second time, I decided I needed a bit of a career change, so set about creating Amazigh Overland in 2017. It's just myself and my Land Cruiser as the business and I try to offer a more personalised tour of Morocco. There are about 10 or 12 other companies that offer Overland 4×4 trips in Morocco but they all follow the same sort of route and I wanted to use some of the local knowledge I'd built up over the last 20 years and take people into some of the parts of Morocco that the other companies just don't visit. I also try to tailor holidays to suit individual needs. If somebody wants to come and do a couple of days off-roading with me that's fine or if they want to do a couple of months, I can do that too."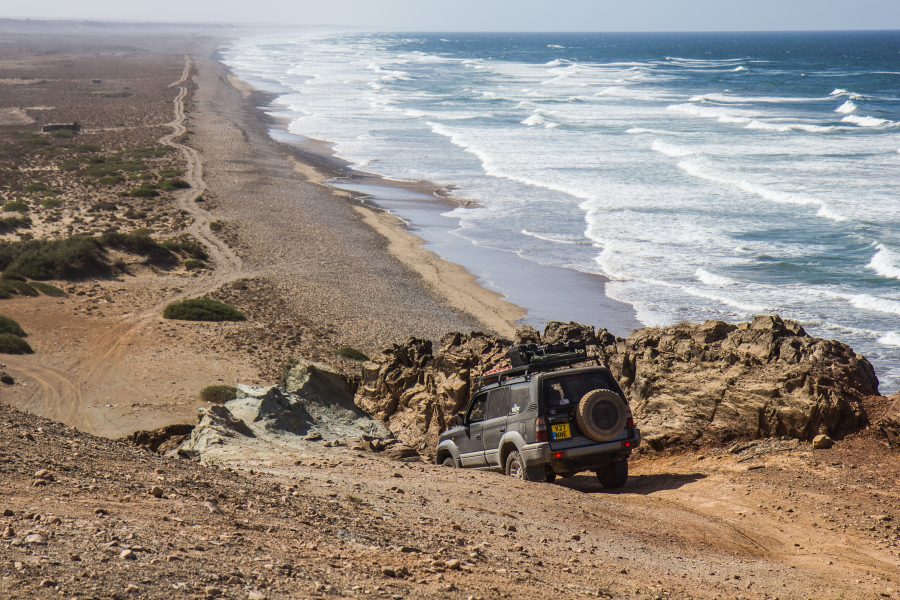 What's the inspiration behind the company name, Amazigh Overland?
MW: "Amazigh actually translates as 'free people' in the language of the indigenous people of Morocco which I thought was a good name to tie into the local area that I was looking to set up my business and also the freedom brought from travelling around the country and desert in 4x4s."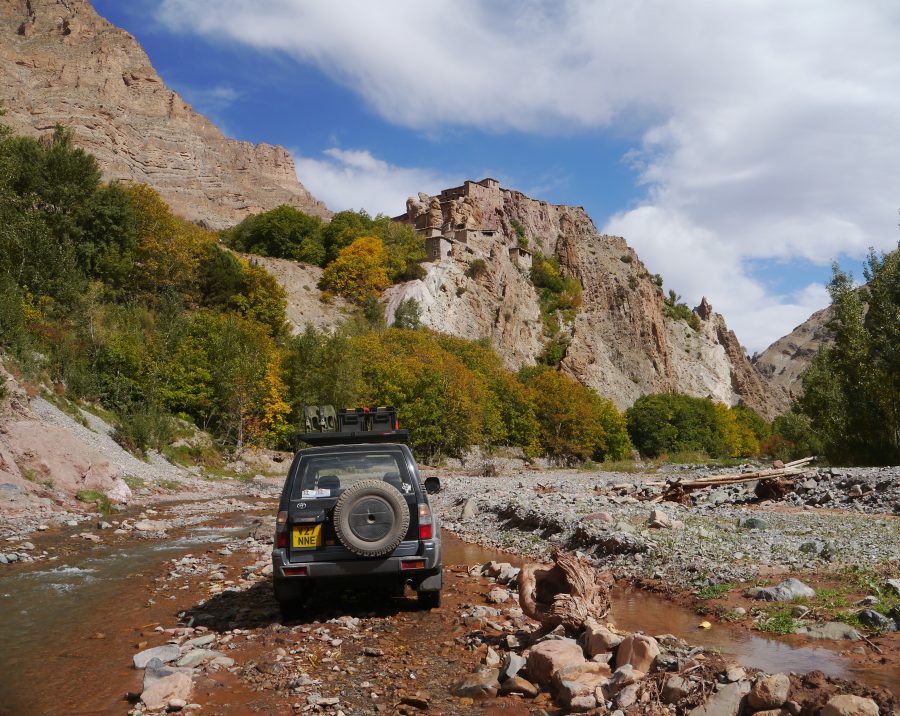 To find out more about Mark's Amazigh Overland company, you can click here. Mark is also involved with the Overlanding Association, a non-profit community, providing inspiration, help and advice to Overland Travellers. The Association is run by a dedicated team of volunteers, several of whom have travelled extensively in Toyota 4×4 vehicles. You can find out more by clicking here.
Mark White was speaking to Jake Weaver.