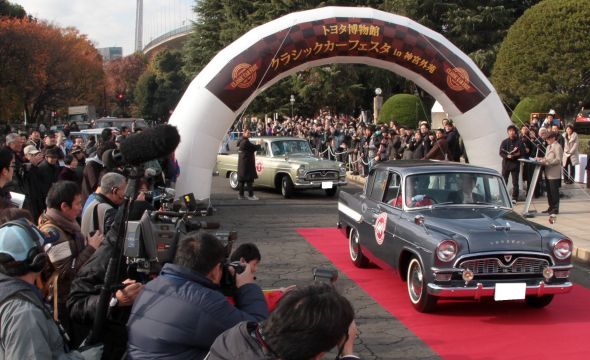 While the 2013 Tokyo Motor Show tempted crowds with current production models and futuristic concepts, a festival on the other side of the city was just as busy celebrating world motoring heritage.
Organised by the Toyota Automobile Museum, the annual Classic Car Festival aims to promote car culture and encourage interaction among car fans by exhibiting vehicles from as many makers, countries and generations as possible. Held in the picturesque grounds of Meiji Jingu Gaien park, in Shinjuku, Tokyo, there was plenty of natural and manufactured beauty for the eyes to gaze upon.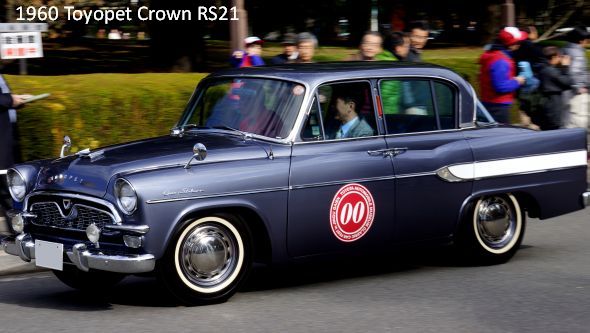 This year's festival began with a crosstown parade that started outside the Meiji Memorial Picture Gallery. In a convoy led by a 1960 Toyopet Crown, more than a hundred vintage vehicles braved the mid-morning Tokyo traffic on a seven-mile course around the city.
Upon their return, visitors were able to get up close and personal with the wide variety of classics on display. The showcase spanned the majority of the Twentieth Century, from a 1919 Rolls-Royce Silver Ghost to a 1983 Alfa Romeo Giulietta, but centre stage was given to a special exhibition that celebrated motoring of the 1960s.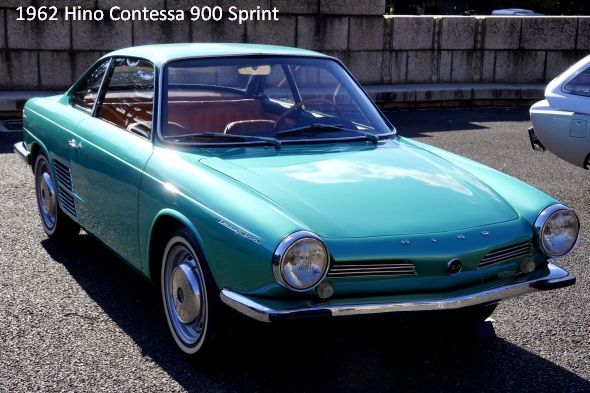 Included in the selection of limited-production Japanese sports cars from that decade was a 1962 Hino Contessa 900 Sprint (Hino is a subsidiary of Toyota Motor Corporation), 1967 Toyota 2000GT and a 1962 Prince Skyline Sports. But the festival was also graced with a host of classic European and American sports cars, such as a 1967 Jaguar E-Type and a 1969 Chevrolet Camaro RS/SS convertible.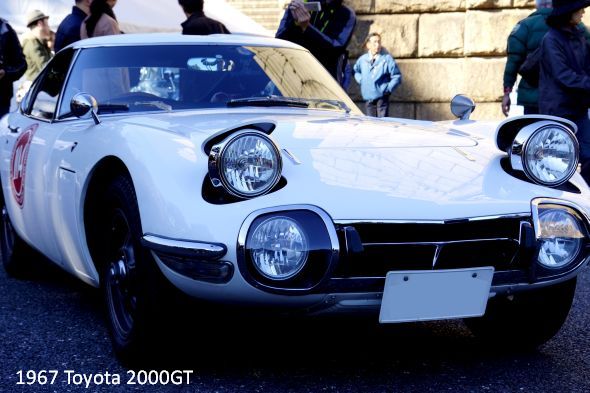 Everyday vehicles that contributed to mass motorisation were not forgotten either. Now seen as emblematic of the decade, no celebration of Sixties motoring would have been complete without a 1967 Volkswagen Type 2 and a 1968 Austin Mini Countryman.
Throughout the day, visitors had an opportunity to vote for their favourite car. It certainly wasn't an easy decision due to the sheer number and variety of vehicles on display; however, ultimate honours eventually went to a sharp-looking 1968 Lamborghini Miura.
The Classic Car Festival may have been only a few kilometers from the flashy, competing booths of the Tokyo Motor Show, but this year's event saw speakers representing Toyota, Nissan and Hino come together to talk about the cars that inspired them early on in their careers.
What we took away from this festival was that, despite rivalries and the passage of years, classic cars are timeless objects and bring joy to many.