Toyota has teamed up with naturalist and adventurer Steve Backshall to provide ideas for adventures in nature, to keep kids amused during the summer holidays. Steve, a father of three young children and presenter of Deadly 60 and Expedition with Steve Backshall, is passionate about encouraging children to be free in nature. He and his wife, two-time Olympic champion and triple world champion rower, Helen Glover, spent their respective childhoods exploring the Surrey heathland and Cornish beaches. They are keen to share their experience of simple ways to get families to explore the outdoors, whatever the weather.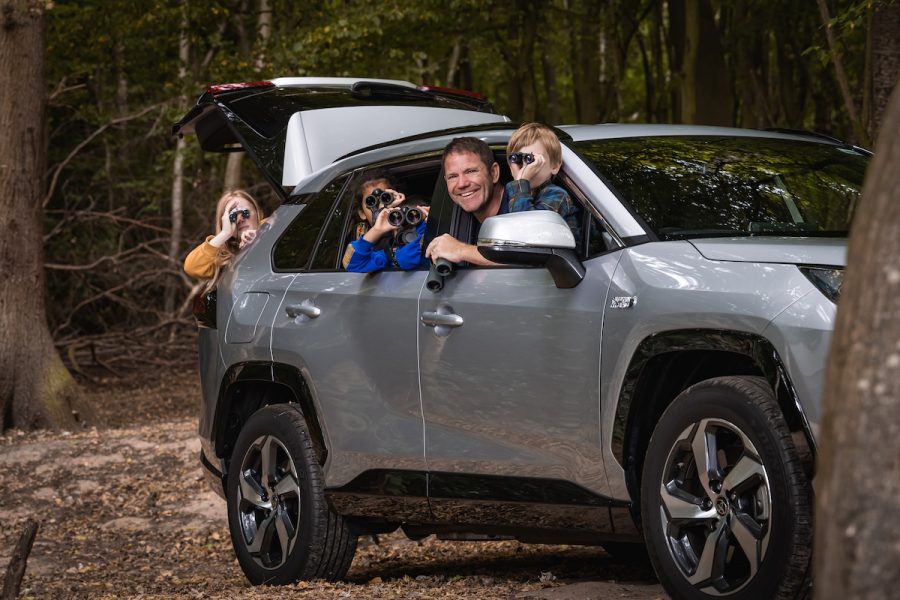 Steve comments: "For many parents, bug-hunting and pond-dipping are reminiscent of their own childhoods, while for others, new ideas for outdoor experiences will help increase knowledge and appreciation of the natural world and will entertain kids of any age during the long school holidays."
Steve's trusted wild adventure companion is the new RAV4 Plug-in Hybrid SUV, which is ideal for a family expedition to the British countryside. It offers low emissions and drives by default in all-electric mode. It can cover up to 46 miles on a full battery charge and will automatically switch to hybrid electric mode when extra power is needed. All-wheel drive is standard, so it is perfect for countryside driving, and it comes with a selectable Trail Mode to help negotiate more challenging off-road conditions. It is also spacious – with plenty of boot space for naturalist kit, picnics and spare clothes.
The following ideas and more can be found Steve and Helen's new book, Wildlings: How to raise your family in nature, published by Two Roads.
Building an A-frame den in the woods
Dens can be used as hideouts, birdwatching hides, or simply as somewhere to shelter when it rains, and building them is a fun family activity. Find two trees close together with lowish forks and put a long straight branch between them. Use material you find on the ground to build up each side of the den, propping sticks in a row against the long branch. Use smaller, bendy sticks to weave in and out of the upright sticks – the den should look a bit like a tent shaped basket. Finish by packing leaves, grass, or moss on top to fill in the gaps.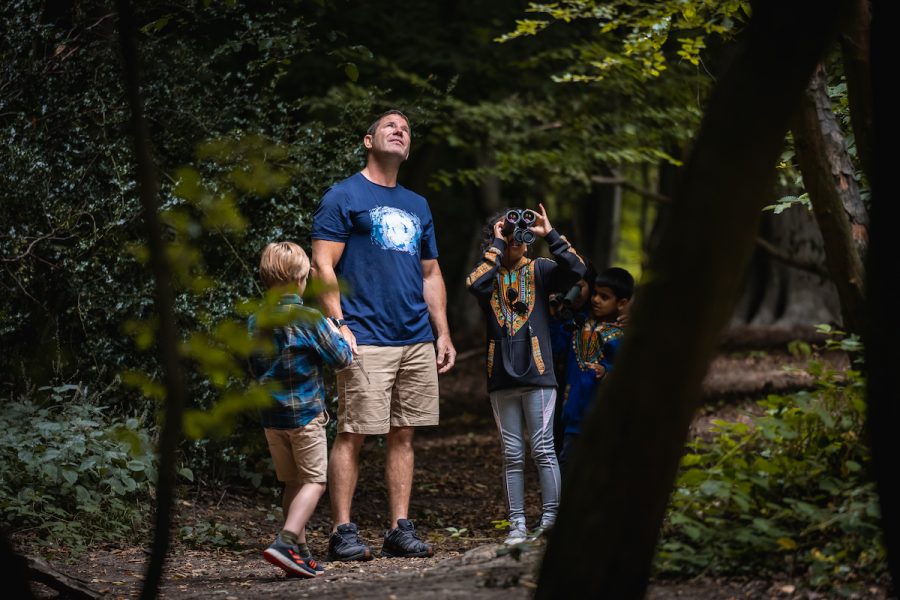 Treasure hunt in the woods
A common parenting challenge is how to get children to walk further. A treasure hunt is a great way to do this. On family walks, scoring arrows into the mud or sand, or making arrows with sticks or stones, can help engage children and will distract from cries of 'are we nearly there yet?'.
Go blackberry picking
Blackberry picking is a great way to introduce children to foraging. Blackberries are easy to pick as they tend to grow at a child's height, often beside paths or hedgerows, and it's easy for a child to identify a ripe from an unripe blackberry simply by looking at the colour. The whole family will enjoy eating the harvested berries, or you could get the kids involved in making and eating a blackberry crumble.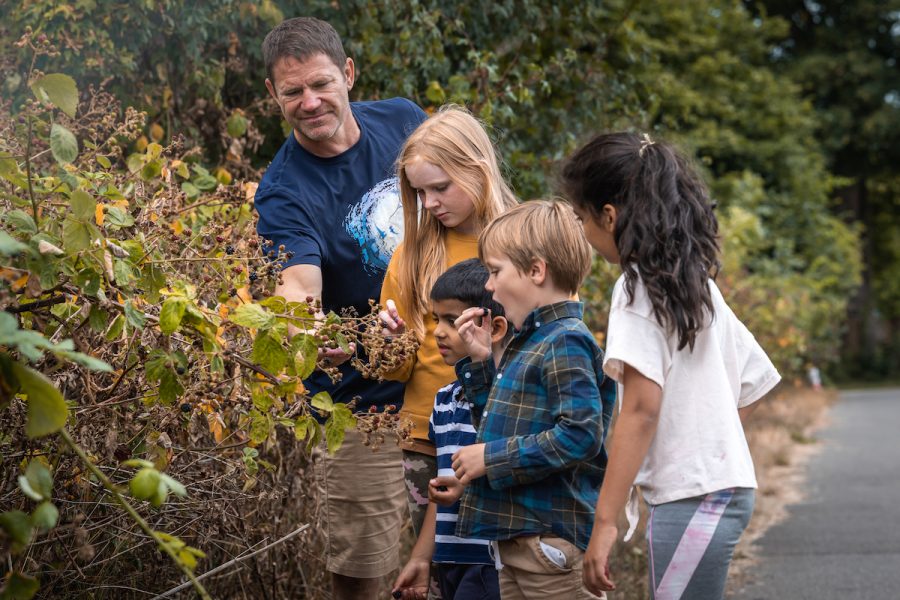 Butterfly hunts
A butterfly net, or sweep net, is a fun way to find out what is living in a park, field, or meadow. Over the summer holidays, you're likely to catch bush crickets, moths and butterflies. Sweep the net through the upper sections of grasses in the colourful bits of a meadow, but be careful not to damage wildflowers. You can put the collected insects in a 'pooter'. This is a little pot with two straws attached, where you suck on one straw and the insects are gently whisked into the pot for examination (there's a valve on the human straw so there is no danger of getting a mouthful of ants!). Use a hand lens with x10 magnification to identify insects and examine them in detail. Remember to release them afterwards.
Read more: Family camping top-tips from Steve Backshall
Steve Backshall recommends: bird spotting
According to the British Ornithologists Union, 574 different bird species have been spotted in the British Isles, and kids can learn to identify them by sight using a guide to British birds, or sticker book, or by sound using free mobile apps such as BirdNET. You only need to record a few seconds of birdsong and the app will identify the bird.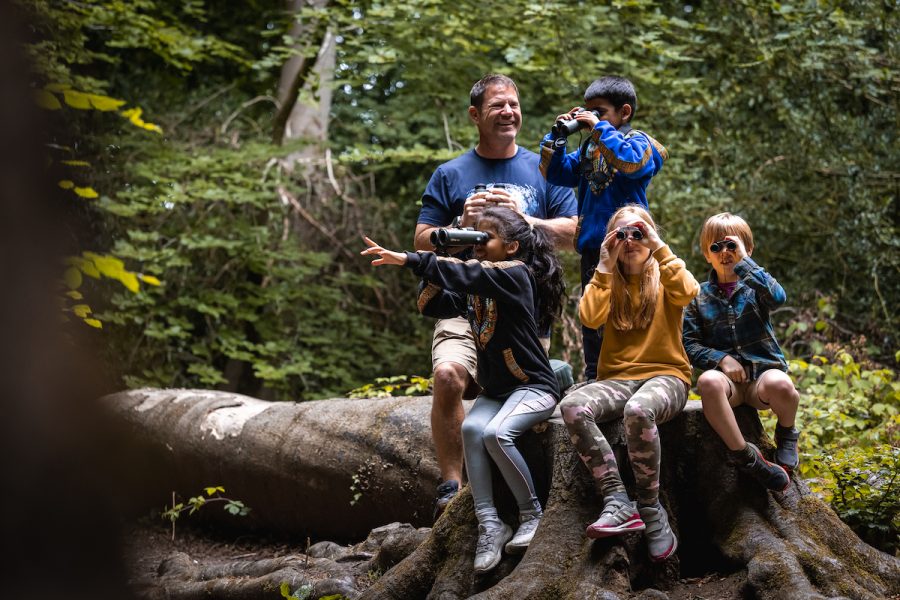 Wildlife photography challenge
Steve says: "Everyone has a camera and learning to capture a moment in time through a lens, how to frame a picture and when to take a photo, are lessons that require a child to slow down and connect with nature. Smartphones are fine for taking pictures of mini-beasts, or sunsets, or capturing the dew on a spider's web. Encourage youngsters to identify a subject, and place it in the centre of the shot, making sure the light falls on it. Then set a photography project, such as taking photos of 10 things beginning with the letter 'P,' or five things you think an animal would want to eat.
No smartphone will rival what you can capture with an SLR (single lens reflex) camera, so you might want to invest in one. Big lenses let you photograph birds and deer from a distance and take wildlife photography to a whole new level.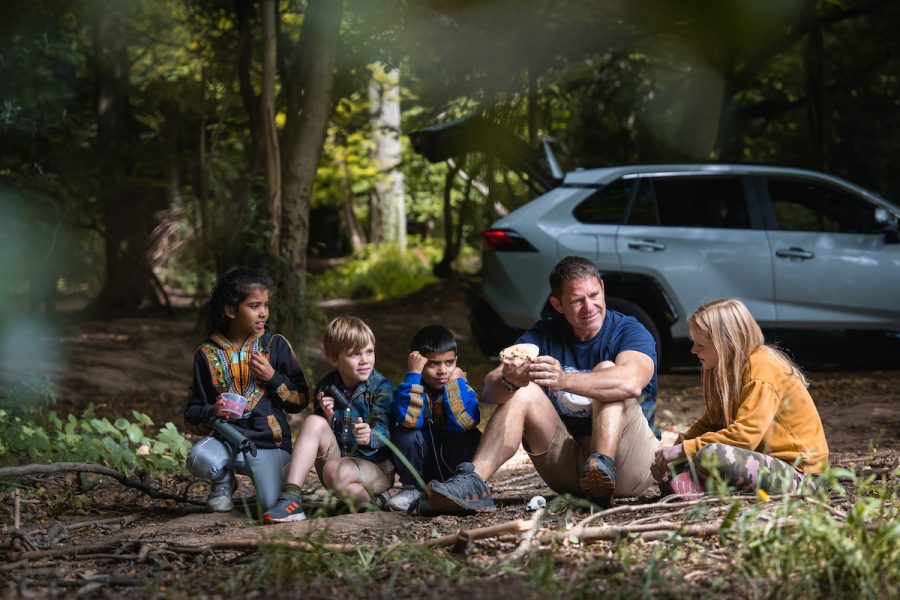 Steve Backshall recommends: setting a wildlife camera trap
Camera traps have transformed naturalist pursuits, and easy-to-use, compact HD video camera traps are reasonably priced. Classic subjects are badgers, which are shy, nocturnal creatures. If you set a camera trap near a badger sett, the results can be spectacular. Choose a sett entrance that is used frequently – it will have the fewest cobwebs across it and may have the most teddy-bear-like footprints at the front. Think of the height of a badger when setting the camera; don't aim it too high, and make sure the shot is wide enough to see more than the animal running in and out of frame. Also, don't position it where it could be damaged or stolen, or in the way of people or wildlife.
Woodland treasure hunt
Steve suggests that every ramble can turn into an animal detective novel: "Tracking has drama, secrets, the potential to experience an animal you may never see, to feel you are walking in their footsteps." Challenge the kids to look for things like a discarded nutshell, a feather, an acorn, an animal print, evidence of animal feeding areas, or animal trails.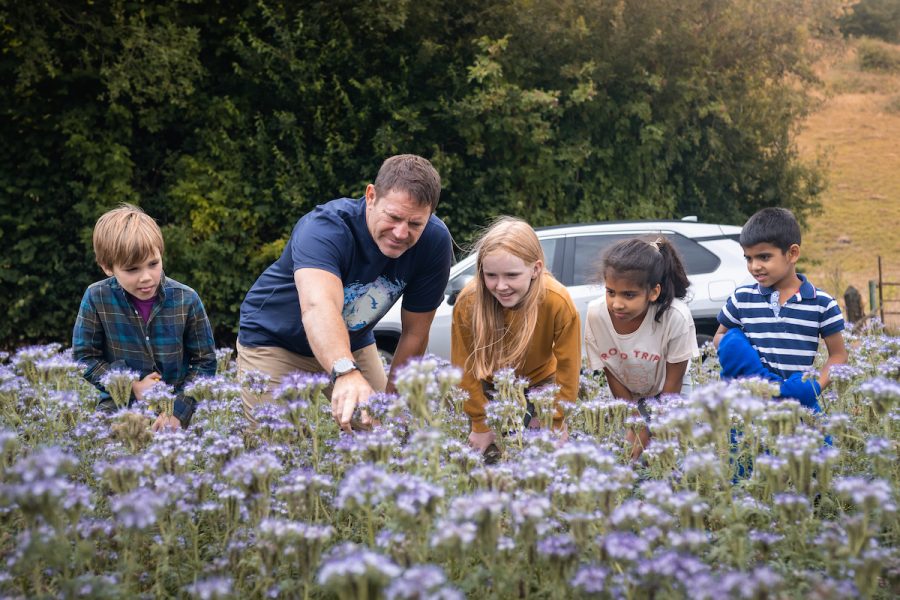 Steve Backshall recommends: Learn to use an Ordnance Survey (OS) map
With a GPS in everyone's pocket, map-reading is a dying art, but learning to see the relief of the land from the contours is a skill that saves time and could save a life in the future. Micro-nav is fine for navigating short distances, following a compass bearing. Give your kids a six-figure grid reference for a point of interest, such as a tower, or a footbridge over a small stream, to plot on the OS map. Give them a compass bearing, or another grid reference which they need to find, then follow the bearing to the next grid point. This can be challenging, even in a city park, as if you are a degree out on your bearing, you could end up off-track.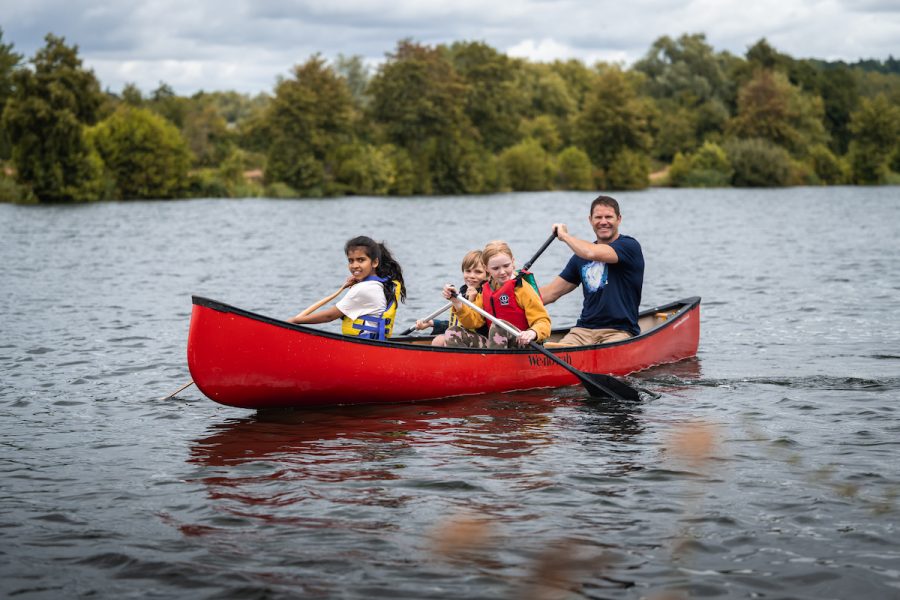 Steve Backshall recommends: Pond dipping
Steve Backshall recommends swimming pool nets for pond-dipping, as they are sturdier than seaside fishing nets. At a pond or river, get the kids to sweep the net through the water in a figure of eight movement to catch as much life as possible, then empty the contents into a tray or jam jar. You'll find vertebrates such as newts, frogs, and small fish, by sweeping around reeds. For invertebrates it is better to sweep the river or pond bed. Remember to tip everything back into the water when you've finished.
Steve Backshall's recommended wildings kit
Naturalist kit:
Hand lens x 10 magnification
Binoculars
Wildlife camera trap SLR camera (single lens reflex camera)
Butterfly nets
Pond-dipping nets and jam jars
Buckets and spades
OS maps
Wildlife guidebooks
Practical essentials:
Change of clothes
Towels
Wetsuits (if planning to kayak, canoe or surf)
Snacks, water in reusable bottles, flask of tea
Sun cream
Spare battery pack for mobile phone
Umbrella
Read more: A Steve Backshall expedition in a RAV4 Hybrid