Toyota People… is a series that celebrates individuals with a special enthusiasm for Toyota, whether that is related to its vehicles, philosophies, or manufacturing processes.
Toyota People: TMG United, class-winning amateurs
TMG United is the latest demonstration of Toyota Gazoo Racing's philosophy of inserting road car engineers into motorsport programmes. And it is this particular crew, drawn from the skilled workforce at Toyota Motorsport GmbH in Cologne, Germany, that has been perhaps the most successful example of this strategy.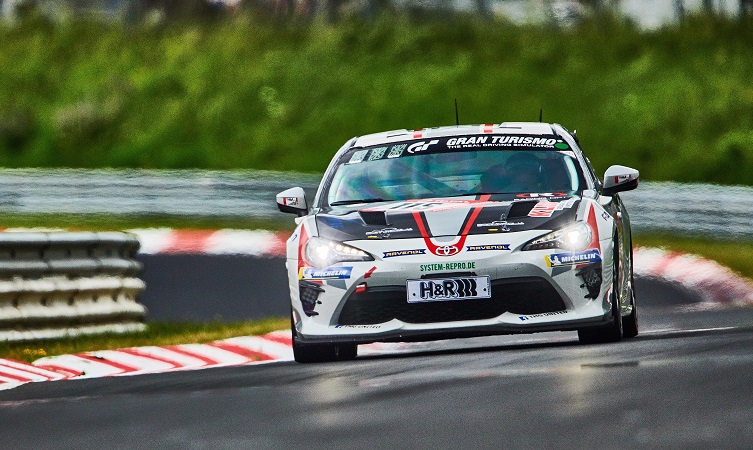 In the recent 24 Hours of Nürburgring (N24) endurance race, TMG United's posse of racing amateurs overcame significant challenges to win the production-based SP3 class in their Toyota GT86. And not only that, selflessly help other competitors along the way. How did they do it? We spoke to team leader Andre Haun to get the inside story.
Why was TMG United formed, and what is its aim?
Andre: "It was an idea created by the top management of TMG, who wanted to give employees who do not normally work at the track the experience of working in a race team. They're all passionate about motorsport and have huge motivation; it's just that some professions don't necessarily bring an individual to a race track. So the aim was to improve the motorsport experience of our colleagues while adding another GT86 CS-Cup race car to the VLN Endurance Championship grid."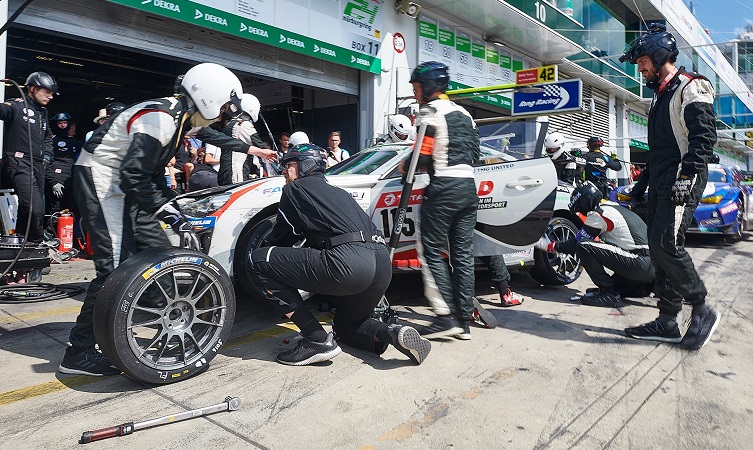 Can you tell us more about the variety within the team?
Andre: "We're all TMG employees who volunteer to work on the TMG United project in our spare time. Those involved include a project commercial manager, a quality and homologation engineer, a quality assurance engineer, and myself as a fabricator."
How did you prepare yourselves for the N24?
Andre: "We rebuilt two engines and carefully prepared the GT86 following our race in the VLN Endurance Championship earlier in the season. But we needed additional drivers for N24, so we worked hard to find a line-up of young, fast drivers. Alex Fielenbach and Adrian Brusius were already well-known to us at TMG, and Lars Peucker had experience with the GT86 in last year's N24. But Finn Unteroberdörster was completely new to us… and rear-wheel drive cars were new to him too!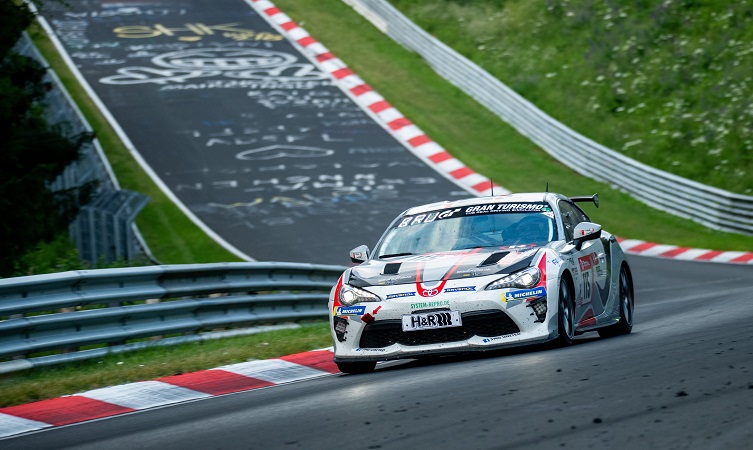 "We were confident that everything was in place and we had prepared well. But in order to handle unforeseen circumstances, the agreed strategy was to stay calm and run with low risk at the beginning of the race. We could always adjust the risk level later, if needed, but we also knew we were running a number of performance-enhancing components from the GT86 CS-R3 rally car, and these were not necessarily designed to last for 24 hours straight."
Was the approach to N24 different to VLN despite the class and track remaining the same?
Andre: "Not quite. The circuit and car doesn't change but the competition is much more intense. In our first VLN of the season we were up against seven others in the SP3 class, but at the N24 we had 12 competitors and a much longer race. So we had a more patient approach that included avoiding unnecessary battles, staying focused and being extra careful when faster cars were trying to pass."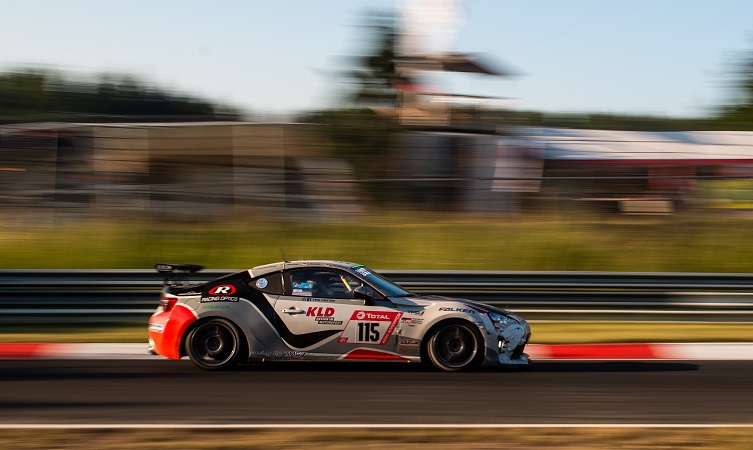 Can you give us an overview of the race?
Andre: "We decided to put Alex in the car for the start, and he repaid us by moving quickly from eighth to fifth on the first lap and then took third on the sixth lap. Our first pit stop was on lap ten, when we switched to new wheels and put Adrian behind the wheel. Despite experiencing a slight loss of engine power and top speed, he managed to close the gap to the second-place GT86 of Milltek Sport. Meanwhile, we were analysing the cause of the engine issue and eventually called Adrian back [into the pits] on lap 20 to capitalise on a number of slow zones on track.
The last driver stints were particularly difficult, with cabin temperatures exceeding 50 degrees Celsius
"This stop in particular highlighted the excellent level of team cooperation. Although we recalled the car a lap earlier than expected, the new wheels were prepared in time, the driver was changed, the car was refuelled, and the variable valve timing actuator was changed – all within the space of two-and-a-half minutes. It was enough to leapfrog us into second place in class.
"By lap 23 we had overtaken the class leader but the sun was going down, signalling the start of the most difficult and dangerous part of the race. So we instructed the drivers to avoid unnecessary fights and be patient with the gearbox because fourth gear was not engaging properly. Meanwhile, the pit crew monitored the pace of the other competitors and instructed the drivers about how to manage the team's lead.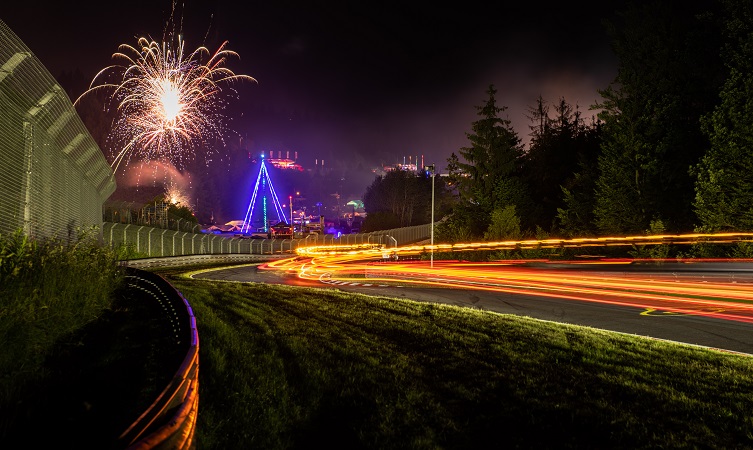 "Come sunrise on Sunday, we were still holding our three-lap advantage. It also dawned on us that we could win the class if we continued without experiencing any major difficulties. It was at this time we decided to only use fourth gear when absolutely necessary in order to preserve the gearbox.
"The last driver stints were particularly difficult, with cabin temperatures exceeding 50 degrees Celsius. Because of this we shortened the stints for Alex, Adrian and Finn and added an additional stop for refuelling. Even though our lead had now grown to four laps, there was no time to relax. It required our full concentration to bring the car and drivers home safely."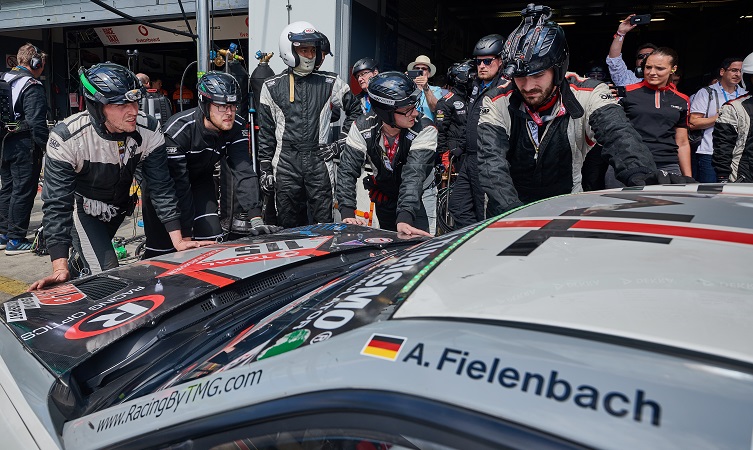 Were there any particularly special moments during the race?
Andre: "I remember when there was just ninety minutes left of the race and the second-placed Team Pit Lane came over and asked us if we could support them by supplying a new brake line for their GT86. Without it, their race would have ended and we would have been almost guaranteed the class win. But there was no question in our minds that we would do all we could to help them. In the end, their team secured second place in class and were really happy to finish the race on the podium."
How did the GT86 cope?
Andre: "The GT86 is a great car for this kind of racing. Aside from the VVT (Variable Valve Timing) actuator, we only had to change brake pads and tyres, and we managed the concern with fourth gear so that we didn't need to stop and lose time changing the transmission. We have become very used to knowing that the GT86 CS-Cup just runs and runs; it has been an incredibly reliable car for us and the other teams that run one. And for those like Finn who were new to rear-wheel drive, they report that the car is extremely well-balanced and unbelievably good in the corners and under braking."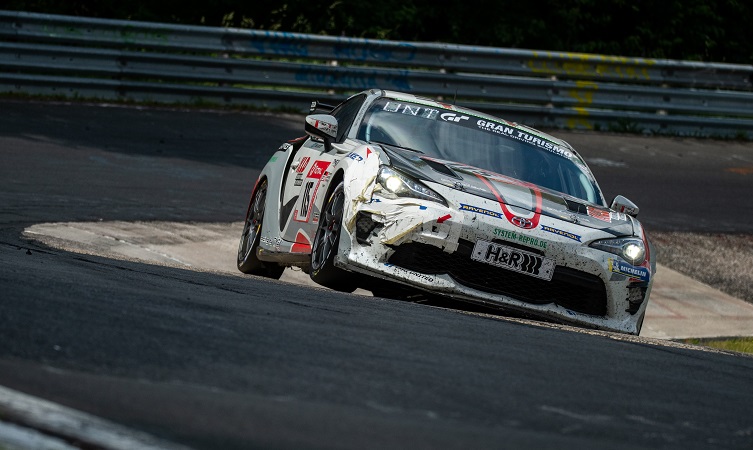 Has this N24 experience been rewarding for TMG United?
Andre: "It's not only been a great team-building exercise, it's been a fantastic way for us to connect with others within the business that we might not normally meet. TMG United has created a kind of community, not only among those who have been able to participate, but among those colleagues who come to the 'Ring in their own time to support us and offer encouragement."
Toyota People: Koen Beckers, Dutch explorer in a Mk1 MR2
Toyota People: Joel Clark, hand-cut vinyl artist
Toyota People: Gemma Wade, young restorer
Toyota People: Gerard and Kieran, dedicated job-for-lifers
Toyota People: Julia Albu, epic adventurer
Toyota People: Fergus McIver, resto-modder
Toyota People: Guy Nicholls, world-class Hilux collector
Toyota People: Warner Lewis, rally's Mr Toyota