When is a Yaris not a Yaris? When it's called a Toyota Vitz of course! Although they might look identical, this Toyota Vitz is more akin to a GR Yaris than the standard Yaris hatchback, thanks to a few tweaks courtesy of Toyota Racing Development (TRD). We spoke to owner Miles Stammers about his rare Vitz and how it coped when it entered the 2022 Parallel Pomeroy Event.
Tell us about the Toyota you have brought along to compete.
The vehicle that I've brought today is the Toyota Vitz. It's the TRD Turbo M Edition. It's basically the 1.5 engine found in the Yaris T-Sport, the 1NZ engine, but it has a turbocharger on it. It's also been breathed on by TRD who are Toyota Racing Development so the suspension has been overhauled, it's got a limited-slip diff but it's a good little number and I'm having great fun with it today.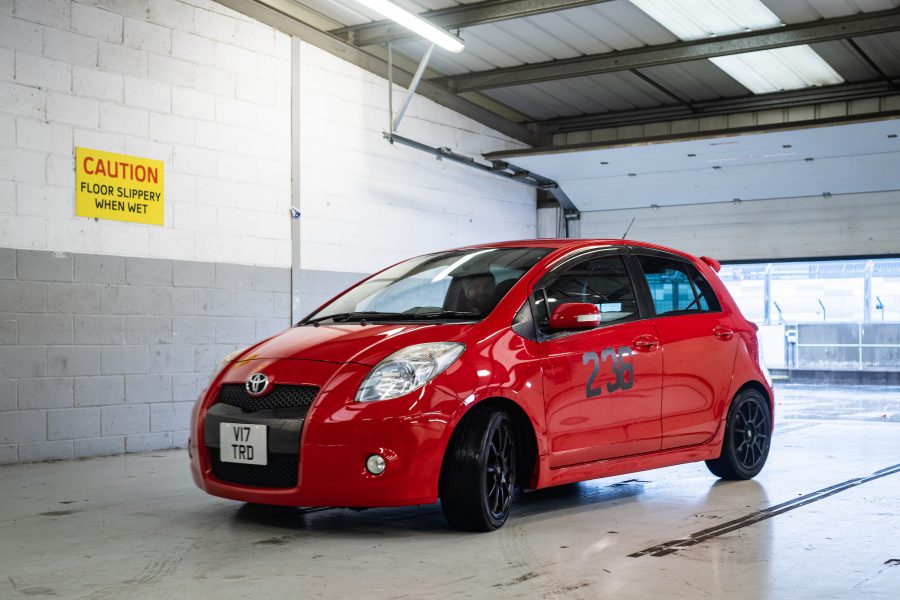 So it's got the limited-slip diff, the TRD suspension and obviously most importantly, the turbocharger on there. So from standard, it produces about 150 brake horsepower. This one's had a few modifications to it – just a few breathing modifications – and it's probably still punching around that sort of power. But it just sounds nice and it goes well.
The Toyota Vitz originates out of Japan In other markets it's more commonly known as the Yaris but this one because it's been played with by TRD or Toyota Racing Development, it has a lot of extra toys on it, but yeah, that's pretty much the car in a nutshell.
How did the Toyota Vitz get on with the tests?
The first test that I did this morning was a straight line test where you had to brake and reverse and go forward a couple of times to the finish line. I may have made a little bit of a mistake on that, but after that, I moved on to the Toyota Sign where we had to go around the cones to make the Toyota emblem. And then after that, it was a slalom test which really sort of showed the car's agility and the LSD did a little bit of work there to finish that off quickly. And then the last one was a rolling acceleration test, which again, I think the Vitz did quite well – hopefully.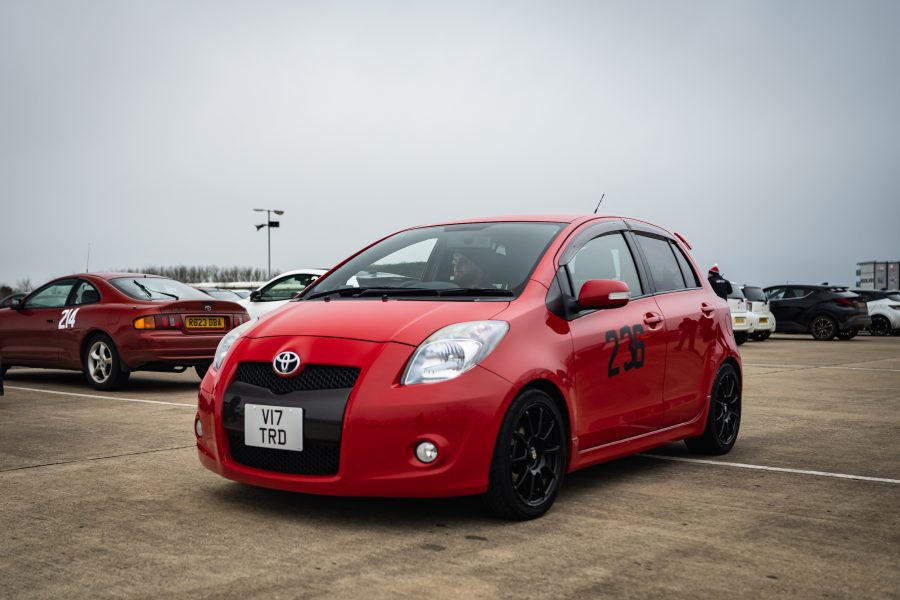 The car has got on very well. The driver is probably its weakest point. But yeah, the car has been absolutely faultless and it's been great fun.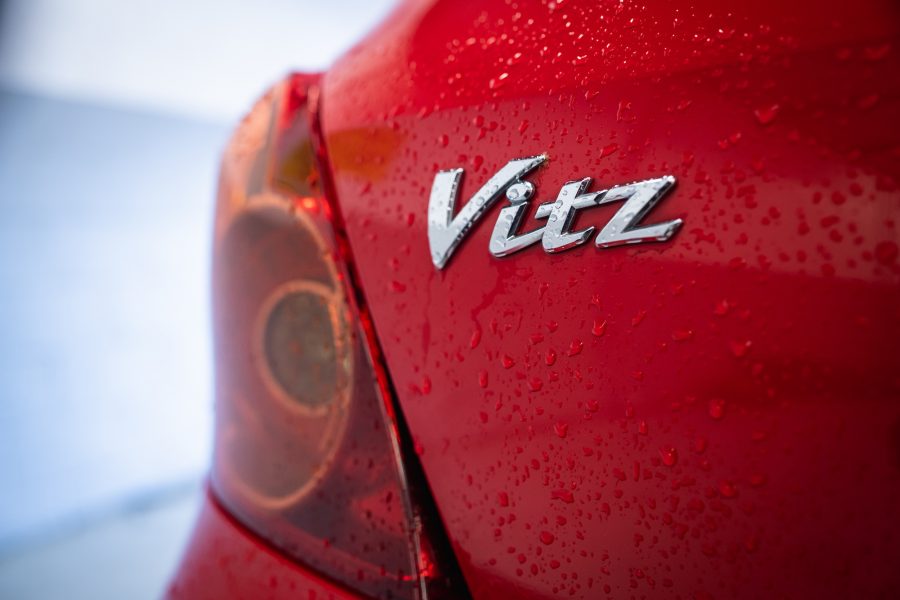 Do you have any problems getting your Toyota Vitz serviced?
So this vehicle actually goes to a Toyota specialist. Unfortunately quite a few Toyota garages, when I show them the car they don't know much about it. However, the gentleman that looks after it did work for Toyota for a number of years. So, parts with Toyotas are always interchangeable and actually quite easy to get hold of. So for example, I've got an Mk3 thermostat from TRD fitted to my car because actually, it's the same one that's fitted in the Vitz so there are a lot of parts that are interchangeable. So getting hold of parts and getting repair work done and modifications aren't too bad. But yeah, most parts come from Japan so you've normally got to wait a little while for them to arrive.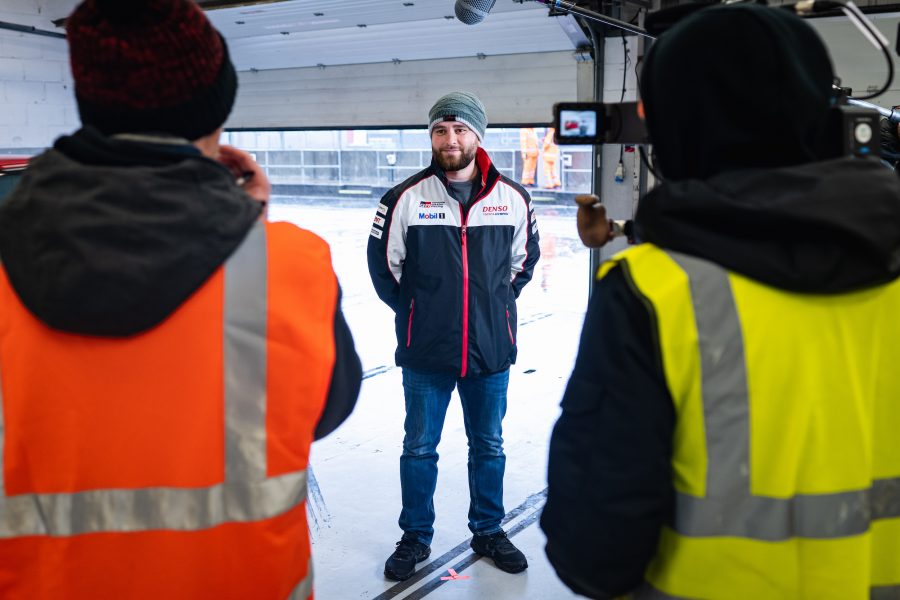 Why did you choose to buy a Toyota?
I think it's almost a lifestyle. I got my first Toyota in 2006 – I'd always admired them during the '90s during their rally days and actually, some of the guys that I've caught up with today were actually some of the people that got me into this trouble in the first place. But I've probably had in excess of 20 Toyotas in 16 years and every time I try moving away or trying a different vehicle because I think it might be a bit better, I always end up gravitating back to a Toyota.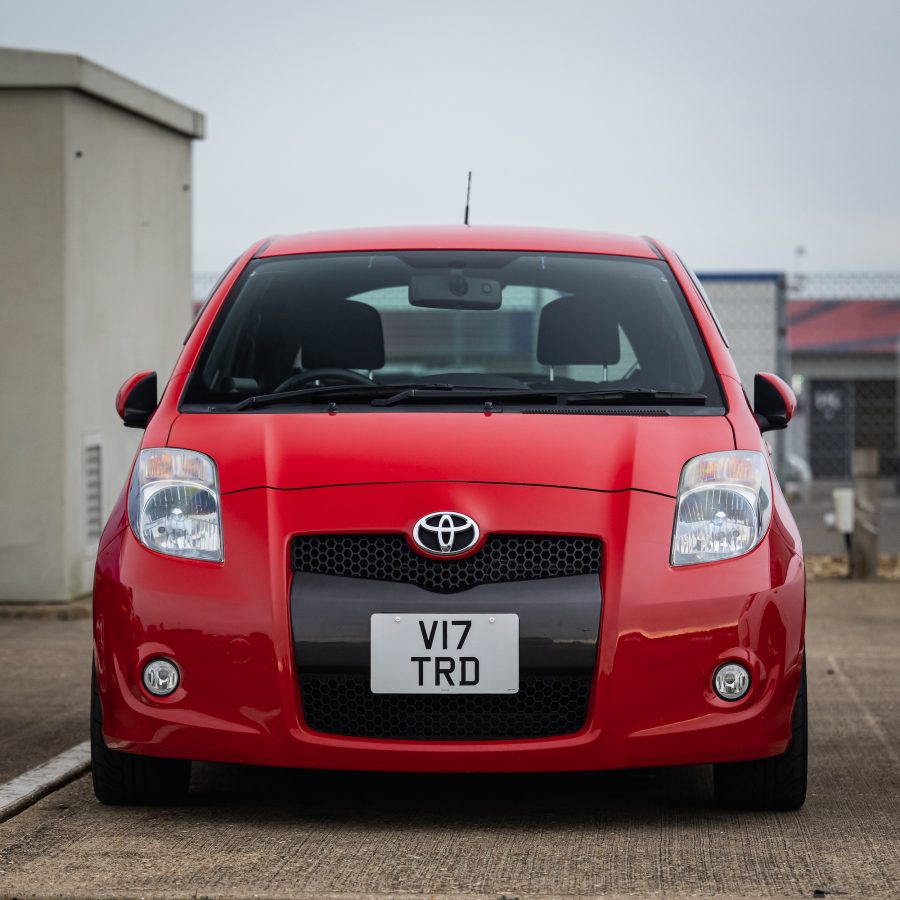 What has been the highlight of the day for you?
My personal highlight? Probably when we went out on the circuit for the parade laps. I took a passenger out with me and being able to give her the experience of going out on the Silverstone circuit and making her smile, that was probably the best part of today.