When Jack Godwin set off for Europe in his family's 20-year-old Land Cruiser with a group of mates, he had a vague notion of heading to Norway for a fishing expedition. Freshly graduated from university in Newcastle, 22-year-old Jack didn't want to be tied down by deadlines or destinations, planning only to drive where the mood took him.
He told his parents he'd be away for a month or two, but 12 weeks later he finally arrived back in Britain, having racked up an amazing 12,556 in the Land Cruiser and visited 28 countries. We caught up with Jack to find out why he undertook such a challenge and why his Land Cruiser was the ideal vehicle for the road trip.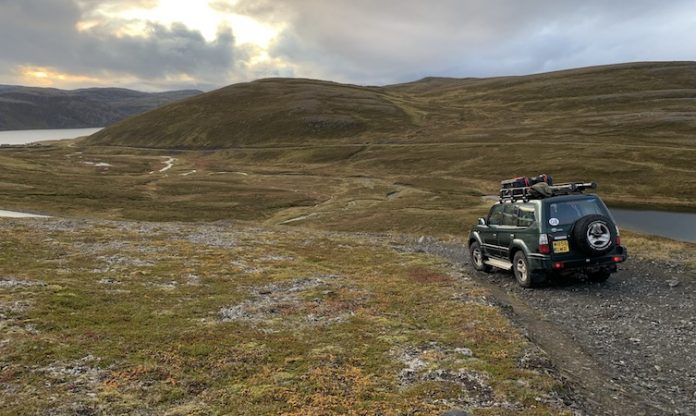 Why undertake such an extreme Land Cruiser road trip?
"I'd recently finished university up in Newcastle and this was my last true opportunity to not be tied down with anything. My mates and I are really into fishing and the original idea was to go to Norway to fish, then visit Finland, Estonia, Latvia and Lithuania before coming home. But we were having such a good time that we got carried away."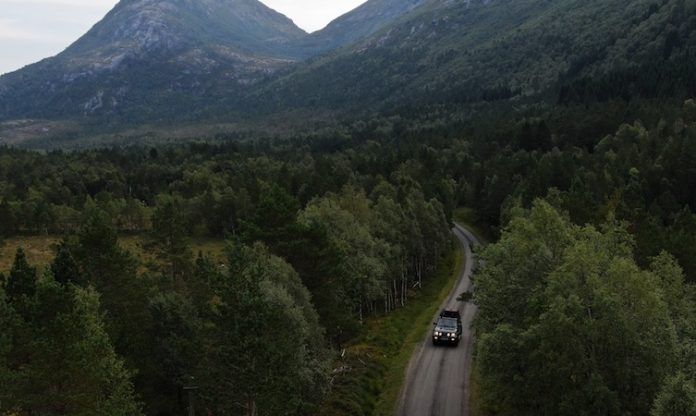 So you didn't intend it to be such a long journey?
"We left it very open-ended and I said to my parents that I might be gone for a month or two. In the end it was three months. I hate having deadlines when I'm travelling. I want to stay in the best places for longer and then when I get somewhere I don't really like, Iwant to be able to move on quickly."
This isn't any old Land Cruiser, is it?
"This is our family car. My dad picked it up from Belgium in 2000, having hitchhiked there to get it, so we've had it in the family ever since. I'm 22, so the Land Cruiser is only two years younger than me. It's the only car I ever remember us having in the family. We've had it all that time from new and we've got 227,000 miles on it now. All we've had to do is replace the clutch once. I've gone from falling asleep in the back in my child seat to learning to drive in it on the farm as soon as I could reach the pedals, to taking it on this trip. I've taken it on as my own vehicle since I passed my driving test."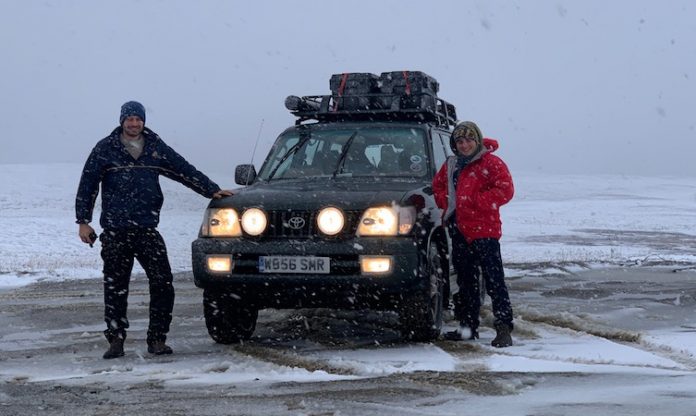 Did you make any alterations to cope with the road trip?
"I fitted BF Goodrich all-terrain tyres, a roof rack and some spotlights – that's it. We climbed mountains with it – it is so tough. We did loads of off-roading up in Finland and Norway and then once you get into Eastern Europe many of the roads are off-road. We went from 25degC when we left the UK up to minus 5degC at the top of Norway, which we were camping in, and then back to 30degC down in Greece before going back to minus 5degC in the Alps."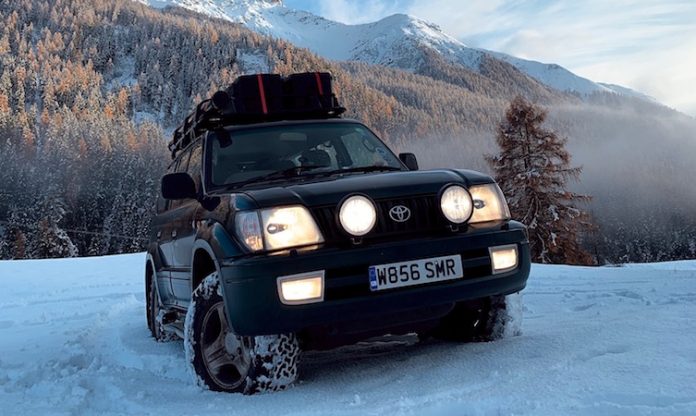 Did you have any technical problems?
"It was as good as faultless. The only thing that failed was a bearing seal. I cannot complain about that at all. You wouldn't even dream about attempting a trip like this in any other vehicle when it is 20-years-old and has been eight times around the world already. We abused it and it absolutely trounced hills, mountains and snow. We got it serviced in Macedonia. I'm on the Facebook page for the Toyota Colorado Prado group and I put a post on there and some really nice guy in north Macedonia sorted out a service for us. We intended to stay and do some off-roading with him, but we had to get to Albania before the weekend."
Who joined you on the Land Cruiser road trip?
"I had different friends joining me for different sections of the Land Cruiser road trip. I did the first leg with two mates but then one of them had to go back. Then we had a few hitch-hikers with us for a while which was pretty funny. Then I had another mate and his girlfriend fly back out to join up with us. People came and went as they pleased but I was there all the time. I did probably the first 7000 miles of driving single-handedly and then after that we divided it up so I got to relax in the passenger seat for a while."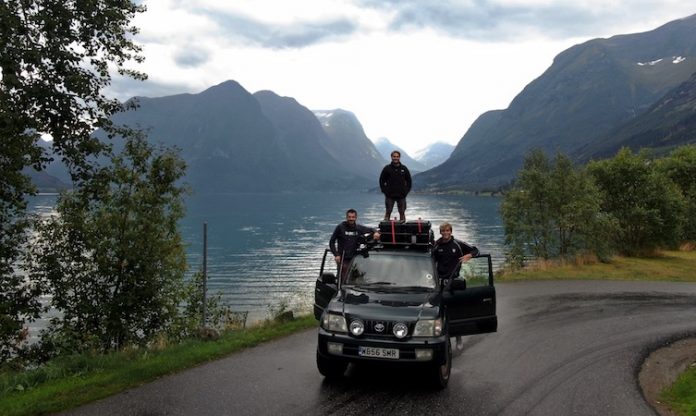 Did you attract a lot of attention?
"Because the Land Cruiser looks a bit different with the roof rack and roof boxes, we got quite a lot of attention wherever we went. We got waved at a lot during the Land Cruiser road trip. I'm pretty sure right-hand-drive cars are rare in some of the parts of Eastern Europe we drove through."
What the best bits about the Land Cruiser road trip?
"The highlights were some of the mountain passes. We did a road in Romania called the Transfagarasan Highway, which has been on Top Gear. Norway as a whole was an unbelievable country. The scenery was so good that you never wanted to arrive anywhere and just wanted to keep on driving to see more of it. In Norway we were stopping every day at lunch and dinner and catching fish straight out of the sea. We saw the Northern Lights in Finland."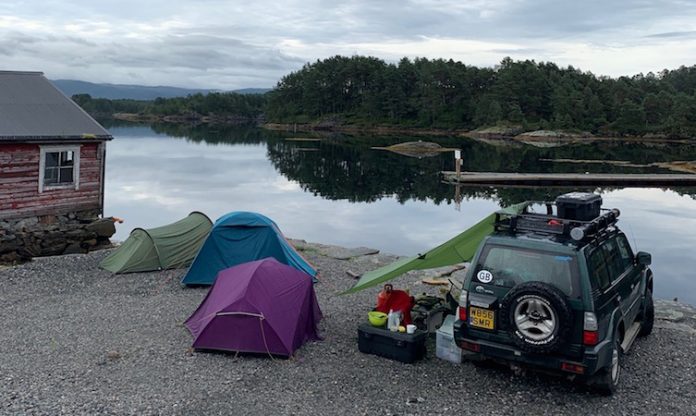 You must have encountered some challenges along the way?
"The main challenges were sleeping outside for such a long period and living out of the car, but we got very good at it towards the end of the trip. We were getting our camp set up in no time at all. I had some reindeer trip over my tent one night and on another occasion a seal kept me up in the night. We were camping in places where it didn't feel like any humans had been before, because the Land Cruiser could get us to those places."
"I spent the first 50 nights in the tent. We were living completely out of the car. It was our home. We set the tents up every evening and we'd be cooking out of the back of the car. We had ice on the inside of our tents in the morning when we woke up, which was pretty crazy. We showered in the lakes in sub-zero temperatures, but we had a little pump shower that could heat water, so when we got out of the lake we were able to warm up. When we got to Bulgaria we treated ourselves to a five-star hotel for the equivalent of £30!"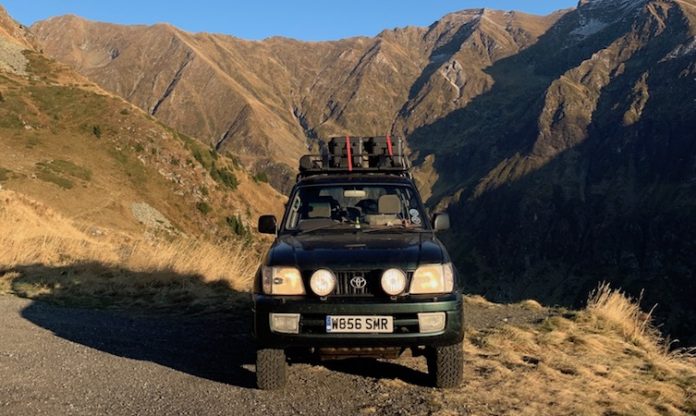 "We had two 20-litre jerry cans as back-up because we were going to some pretty remote places and you wouldn't see cars for half a day. It was just for reassurance that if we did get stuck somewhere, at least we could keep warm.
What's next for you and the Land Cruiser?
"It's off the local garage for a once-over and I've got itchy feet already. It's hard to beat that Land Cruiser road trip, but I would like to ship it to America and drive across Canada and Alaska. I don't think anything could beat Norway, but I'd love to do that and my mates are all up for it because they all had such a great time. First I have to work for a while to justify it.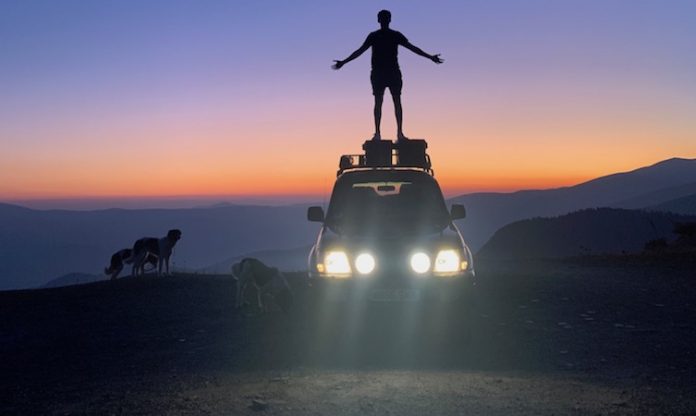 "The kind of thing I aim to do on my travels is the kind of thing other people don't do. The freedom that we had was amazing. We would wake up and literally head in the direction we felt like going. I really did enjoy the cold because it was a challenge. I never wanted the trip to be easy because if you're never out of the comfort zone, it never quite has the same buzz."
See more of Jack's road trip photographs on his Instagram account: @jack_godwin97
Toyota People: Tony Lynch, MR2 rallycross driver
Toyota People: Koen Beckers, Dutch explorer
Toyota People: Joel Clark, hand-cut vinyl artist
Toyota People: Gemma Wade, young restorer
Toyota People: Gerard and Kieran, dedicated job-for-lifers
Toyota People: Julia Albu, epic adventurer
Toyota People: Fergus McIver, resto-modder
Toyota People: Guy Nicholls, world-class Hilux collector
Toyota People: Warner Lewis, rally's Mr Toyota