Why buy it when you can build it yourself? That's the reasoning behind Charlie Gumley's unique Hiace camper which took part in this year's Toyota Parallel Pomeroy Trophy. We spoke to Charlie about why he decided to set about converting the Hiace into a campervan and how it coped during the event.
What made you decide on building the Hiace Camper?
"I drove a short wheelbase Toyota Hiace in the early '90s – I used to work for a kite surfing company and I travelled the length and breadth of the UK in it. So when it came to me buying my own van, there was only really one choice and that was going to be a Hiace. They're just so dependable. They just go and go and go. It's the basic 2.4 non-turbo engine and the reliability of these vans is just second to none."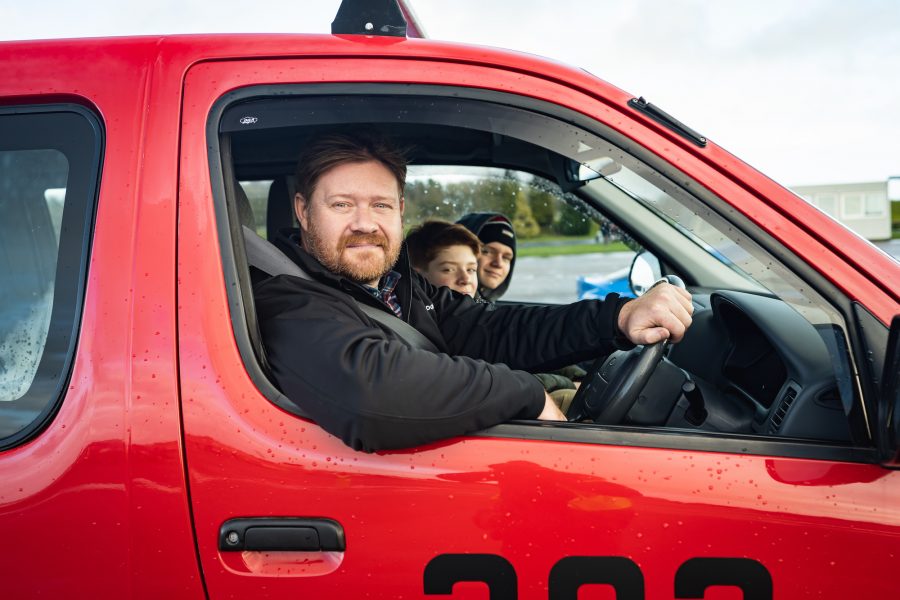 "I bought it as a panel van, and I've got a couple of friends that do camper conversions. Having a background in outdoor pursuits, it was something that I had wanted to do. The first thing to go in it was the windows, after that was the electrics, the leisure battery, the insulation, carpeting throughout, and the rock-n-roll bed. And really that's it – we've not mucked about with anything mechanically. We just enjoy the van as it is, make the most of the space in the back and have enjoyed trips all over the UK in it: Anglesey, Devon, Cornwall and the Norfolk Broads."
How did you find the Pomeroy Trophy event?
"The slalom course was quite interesting, having a long wheelbase van is a little bit tricky, but the stop-start was absolutely fine and my favourite one was driving the Toyota logo."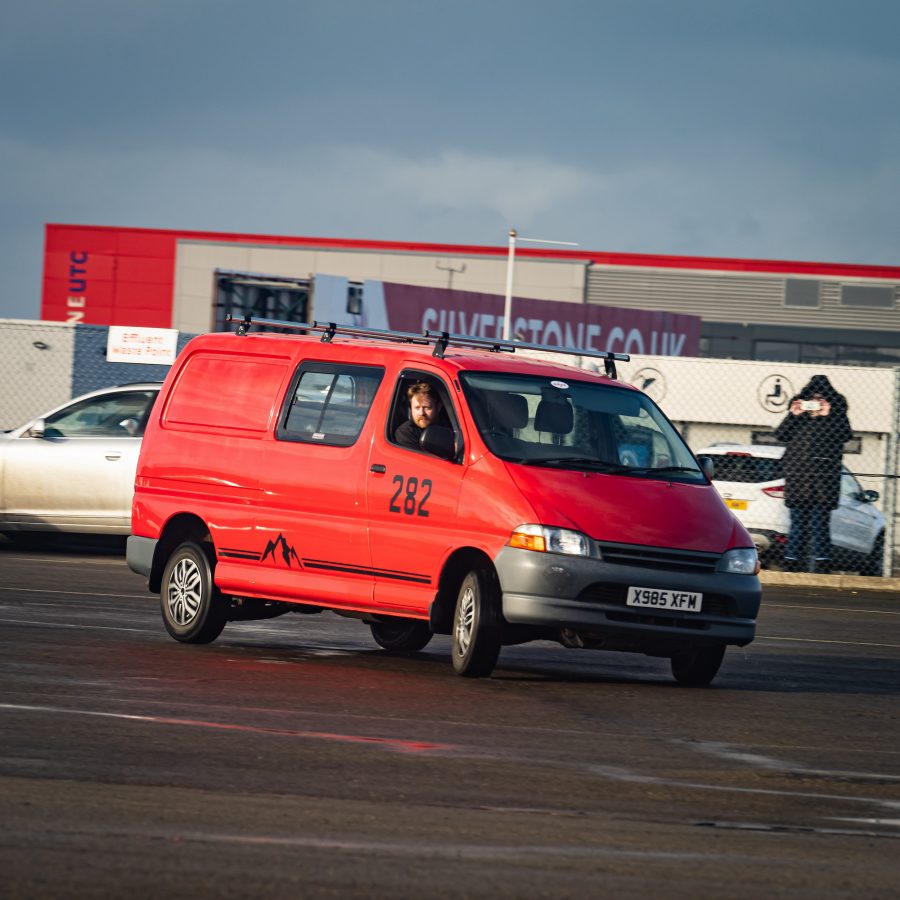 "Driving around the Toyota logo was fun, you've got to know exactly where to come off to follow the ellipses in the logo and it was a challenge memorising how to get it right. The Hiace Camper is probably not, as a commercial vehicle, tuned for cornering, but we enjoyed it a lot. A little bit like a boat, but good fun."
"The day has been fantastic from start to finish. It's great to see so many other Toyota enthusiasts here at Silverstone and we've just had an absolute blast. The lads have really enjoyed it too. When I bought the van seven years ago, it was for me and the boys to spend some weekend time together and me and my other half have had some fantastic trips away in it as well. So, to bring the lads to Silverstone today has been fantastic."
What is the vanlife culture like?
"Vanlife culture's really on the up. It's really funny because 20 years ago when I was driving around living in my van at events and things across the coast, vanlife culture hadn't really started. And yet now it's kind of become very trendy. We've kind of been doing it for a very long time so it's great to see other people enjoying their vans."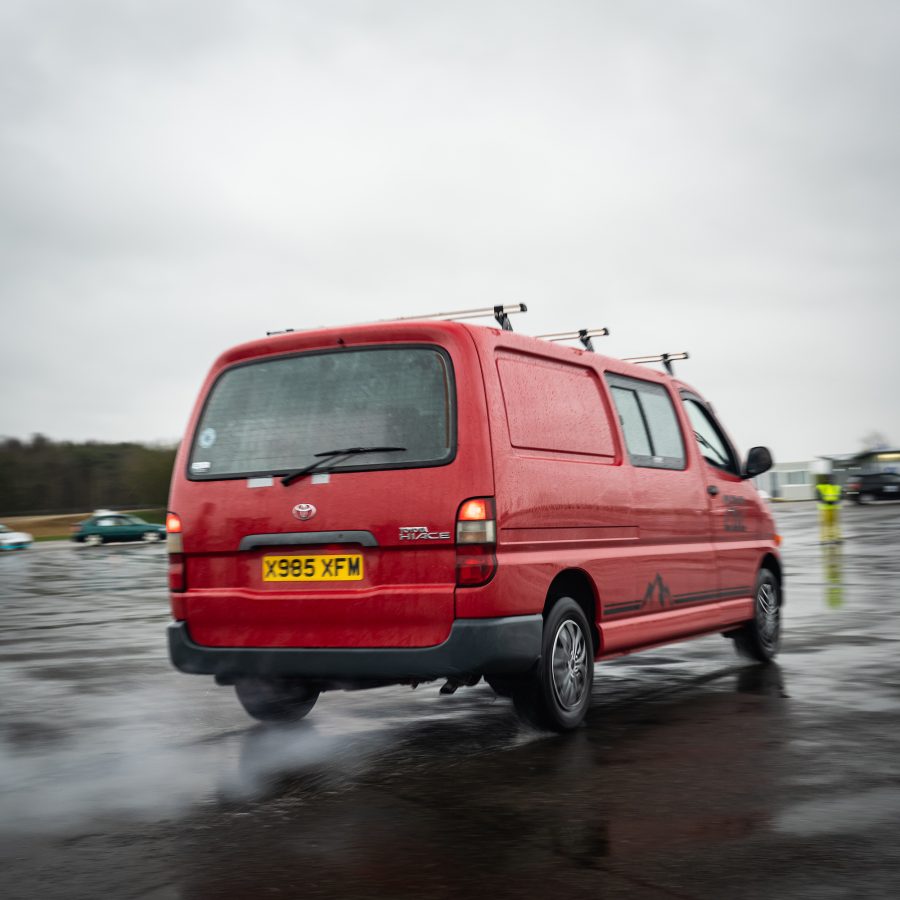 "I think more people are looking at adapting their own vans to suit their own personal taste. So there are some fantastic motorhomes on the market, but they might not tick all the boxes that you need so having the ability to build your own van, put your own heating in it, put your own cooking ware in it and your own refrigeration in it, it just enables you to really sort of carve out your own identity. The Toyota Hiace is a great basis to start from because it has good engineering and good mechanics, and then personalise it from there."
What is one of your favourite memories from travelling in your Hiace Camper?
"One of the best moments I've had in the van was driving to Paris for a show. We packed everything into the back of the Hiace, got up at around three in the morning, drove down to the Eurotunnel, went through the tunnel, drove all the way to Paris and set up the show there. We had a great week there, and the van was absolutely superb."