John Fardell's 44-year-old, once humdrum, bright blue Toyota Hiace Camper is getting so much attention from people wanting to buy it, he's put a 'NOT FOR SALE' sign on the dashboard. 
His plastic sign is made from a peg letter board, the kind used in chip shops in the 1970s. And you'd expect nothing less; this camper-van is a time capsule – an original homage to the 1970s – a study in beige vinyl, brown plastics, formica and yellow nylon.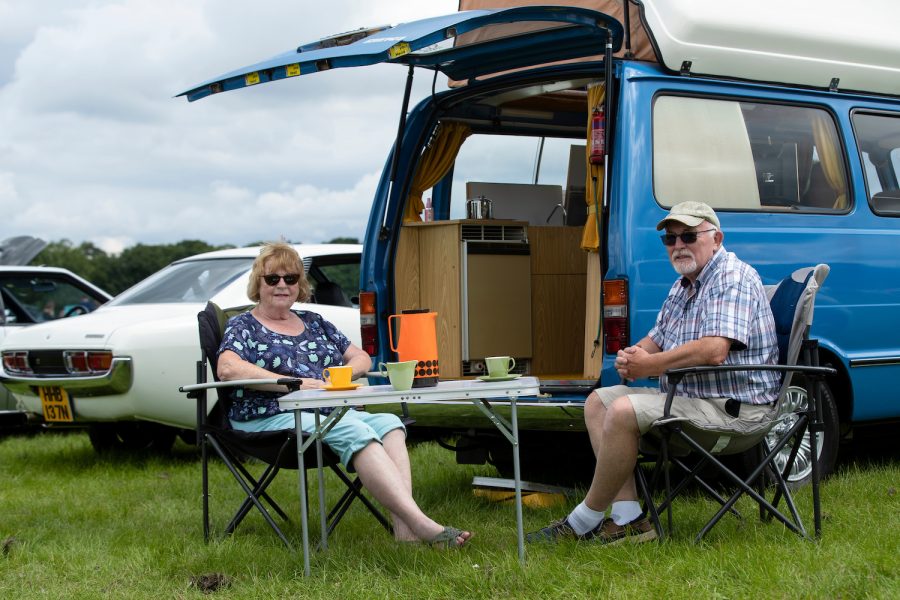 In the last five years, John's Toyota Hiace Camper has doubled in value. It is now insured for £30,000 and is thought to be one of only a dozen pre-1980s Hiace campers left in the UK. 
Originally converted and registered in the Isle of Man in 1978 the camper has only 30,000 miles on the clock – in its first 25 years, it only travelled a total of 7500 miles – the equivalent of one return trip from its home in Gainsborough, Lincolnshire, to Devon every two years!
Still fitted with its original, unmarked, yellow carpets and curtains, a black and white Hitachi TV, 1970s fridge, beige wood-effect cupboards and panels, blue vinyl cushions and a dropdown formica table which turns into a double bed to complete the period look.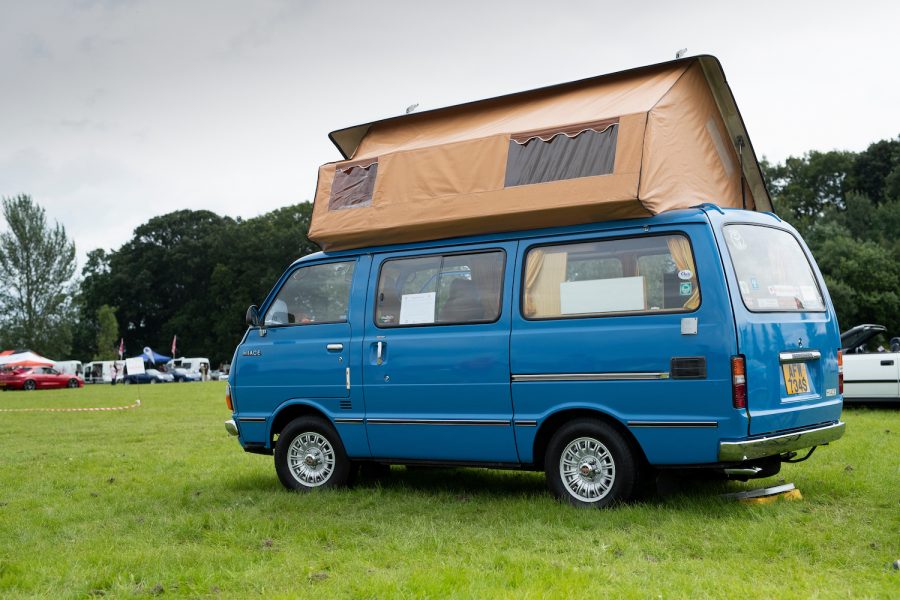 The pristine Toyota Hiace Camper has original paintwork, with delivery wax still on the roof beneath the pop-up roof. Even the unused tool kit is still strapped into position behind the engine, which is accessed under the front middle seat.
Up-front, three beige vinyl seats look the part surrounded by a dashboard and instrument panel in different shades of brown. 
Owned by John's father since new and powered by a four-cylinder 12R petrol engine, the van has only ever been driven by members of the family, with the exception of mechanics, and one motoring journalist.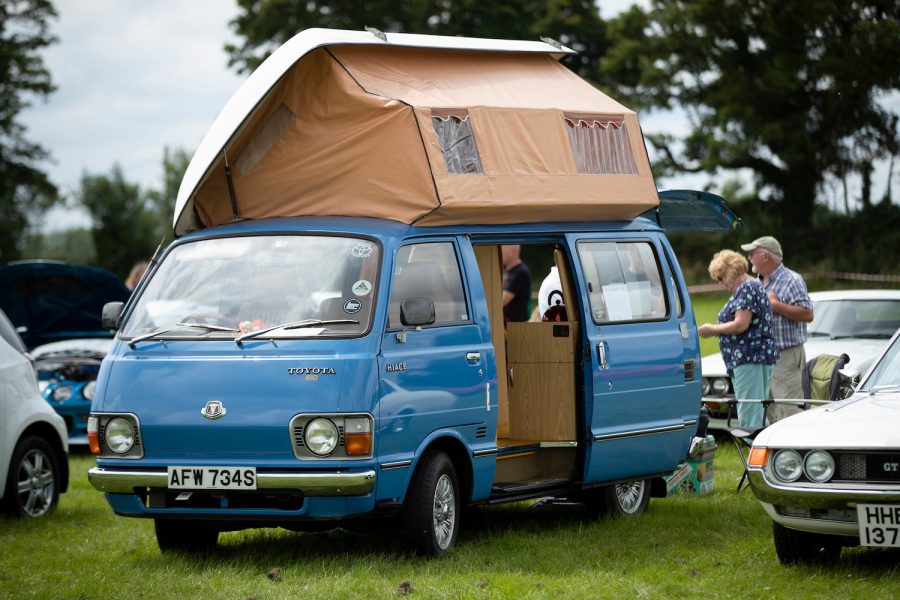 John and his wife Barbara showed their van at Toyota's MR2 Owners' Club event in Warwickshire at the weekend, winning a trophy in a competition dominated by classic and exotic sports cars.
John said:  "Our Toyota Hiace Camper 'Rio' was purchased in June 1978 by my father Ken Fardell, an RAF trained motor engineer, from Sewells, the Toyota dealer in Scunthorpe. 
"Rio is a fully converted motor caravan, or camper-van whatever you like to call it. In 1978 no one then would have expected to find any Toyota 43 years on.
"After visits to Scotland, the Lake District and Brimham Rocks, Rio was strangely confined to ten years in store with 7,700 miles on the clock. 
"This was because my late father purchased a static caravan in the Lakes and didn't need a camper-van but didn't want to sell it.
"We returned Rio to the road in 2002 with new tyres, battery, service, and check on brakes etc, oh and an MoT without any other work.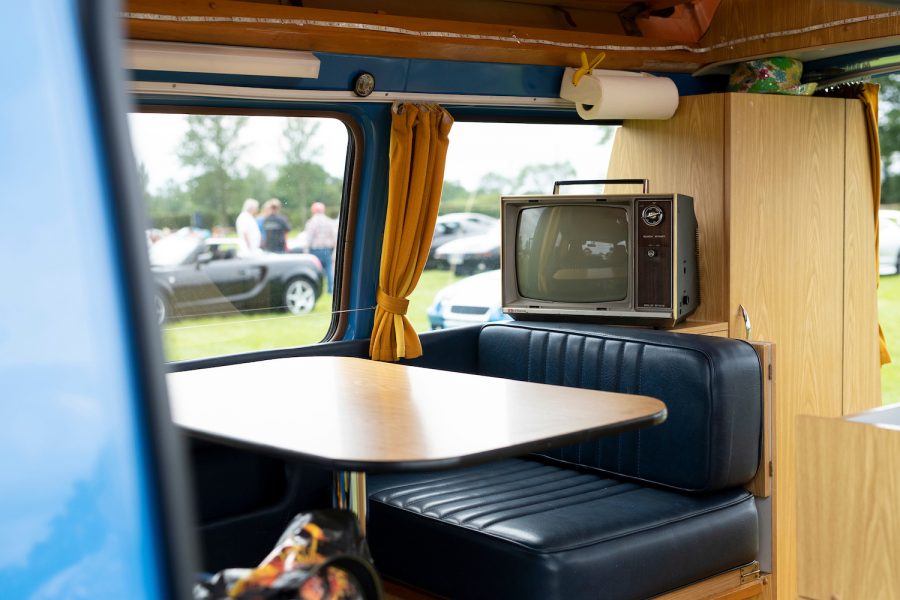 "Since then, we have been to Ireland, Japfest, Scotland and numerous classic car and Japanese car shows and the NEC classic event in 2017.
"Rio was used for both our son's and daughter's weddings, tastefully and suitably decorated for the occasions. Something borrowed and something blue together.
"We easily keep up with modern traffic, you just remember no power steering and drum brakes.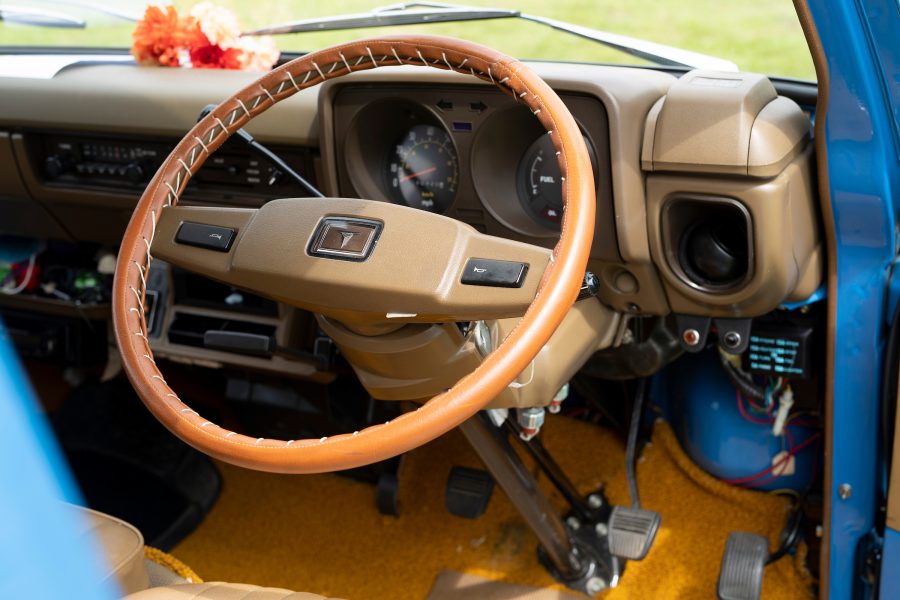 "Our camper was professionally converted in the Isle of Man by a company called Motorhomes International, approved by Toyota.
"Rio still has all its original bodywork, paint, not a respray, chrome, interior, and carpets. Always garaged and rarely used in the winter.
"Because our family business was in the motor trade, the Toyota Hiace Camper was undersealed from new and all the brake pipes protected regardless of cost. This has contributed to its amazing overall condition.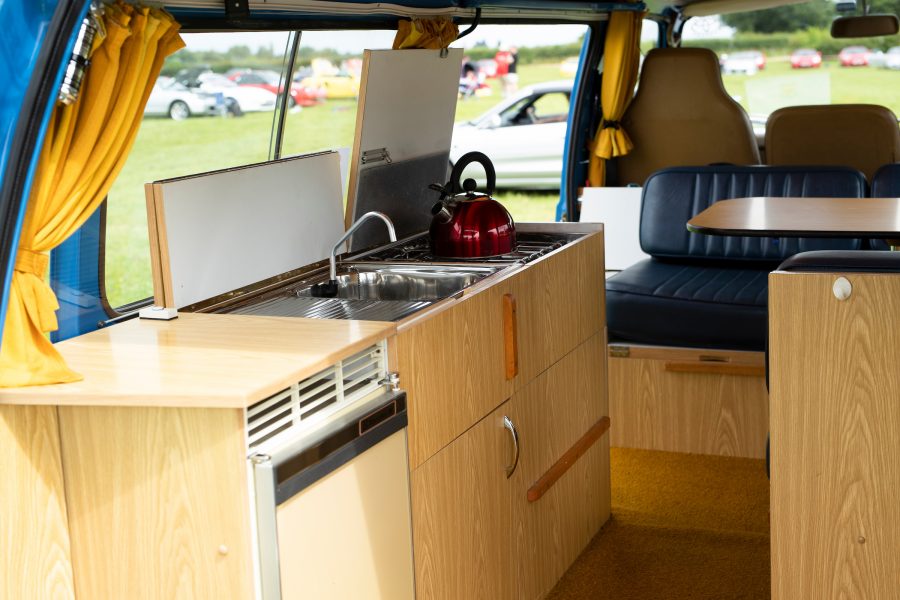 "The blue roof under the lifting roof still has Toyota delivery wax coating and there are parts of the original plastic seat covering remaining.
"For safety reasons, the rubber seals on the clutch and brake parts have been replaced. After 40 years rubber pipes and seals perish. The lighting system has been totally upgraded to LEDs and a custom stainless steel exhaust system fitted.
"The retro alloy wheels are from a period Toyota Crown, although these wheels were available as an extra on JDM Hiaces.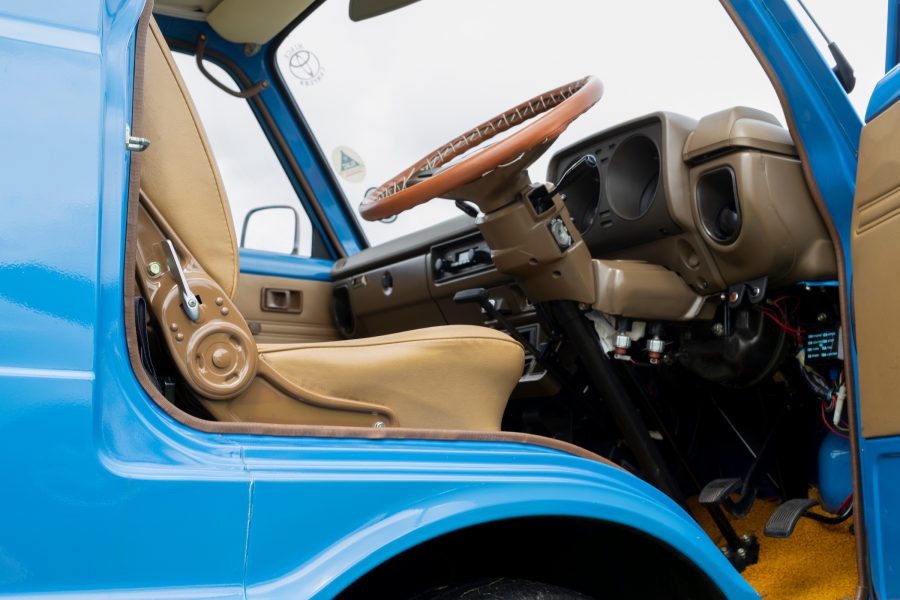 "Rio has a 100% MoT record with no advisories. This model RH20V was imported into the UK between 1977-82. It is powered by the four-cylinder OHV 1600cc 12R petrol engine linked to a four-speed all-synchro gearbox with column change and is very easy to drive. The 12R was used in several other Toyotas of the period.
"We decided to keep the Toyota Hiace Camper as original as possible and still do. I believe originality in classics is the only way to keep them, with safety upgrades being acceptable."
Words and images By Rod Kirkpatrick