Toyota Motorsport has set a new lap record for an electric race car at the Nürburgring Nordschleife circuit in Germany.
Using TMG's highly tuned electric powertrain in the EV P002, driver Jochen Krumbach set a lap time of 7mins 22.329secs at the 13-mile circuit, breaking the same record set by TMG last August by more than 25 seconds.
TMG's latest electric milestone used pioneering battery 'quick charging' technology. Called the TMG DC Quick Charger, the system uses a 42kWh lithium ion battery which can be charged directly from the power grid.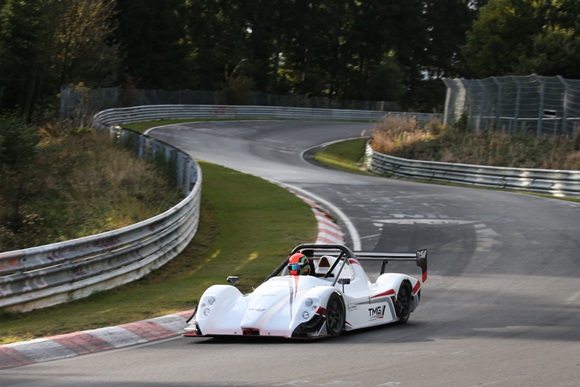 After an overnight charge, the TMG DC Quick Charger is plugged into the TMG race car, and is able to quickly deliver lots of energy.
The TMG Quick Charger was developed in partnership with Schneider Electric GmbH to meet the challenge of recharging an electric race car at tracks without reliable access to grid power.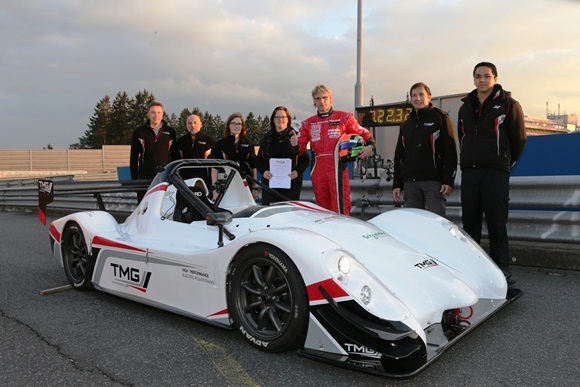 Ludwig Zeller, TMG General Manager Electrics and Electronics, said: "Since our Nürburgring record last year, we have developed our electric powertrain to deliver more power. Pikes Peak was a clear illustration of the improvements and we have now reinforced that at the Nürburgring.
"But this achievement is not only about on-track performance; we are also very proud of the DC Quick Charger which again provided a reliable power supply in a remote location. We have developed a solution to charge a race car literally anywhere in the world. This, along with the TMG EV P002 powertrain, represents a major step forward for electric motorsport."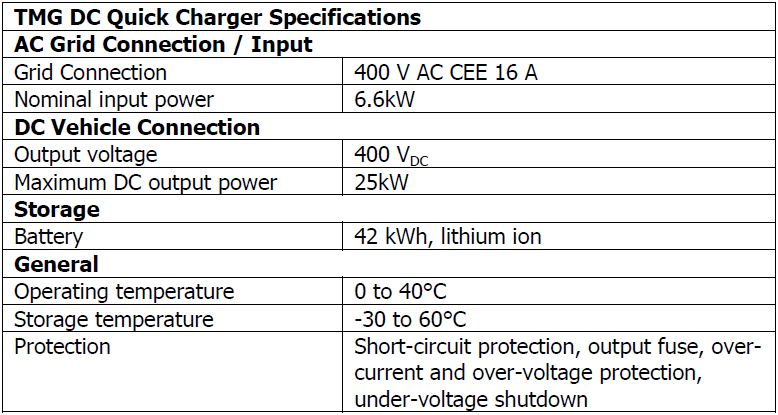 TMG's track record in EV technology dates back to 2007, when it was announced that Formula 1 would use kinetic energy recovery systems, or KERS, from 2009.
TMG created a dedicated 80-person KERS development team with a focus on a battery KERS solution, following a thorough evaluation of all options.
The Toyota F1 KERS was rolled out in 2009 with a track test to prove the performance and reliability of the system.
In 2009, the EV Technology Centre in Cologne was founded to provide development and integration of electric powertrains for motorsport and road-going vehicles.
Since then, the first EVs have rolled out of the TGR-E factory with an on-going and continuous development of the services and technology offered at the EV Technology Center.
In 2011, TGR-E set a new lap record for an electric car at the legendary 20.8km Nürburgring Nordschleife circuit with the TMG EV P001.
Details in this article were correct at the time of publication.