Toyota Motorsport's electric TMG EV P002 race car claimed first prize in the Electric Car class and sixth place overall at the 2012 Pikes Peak International Hill Climb event last weekend.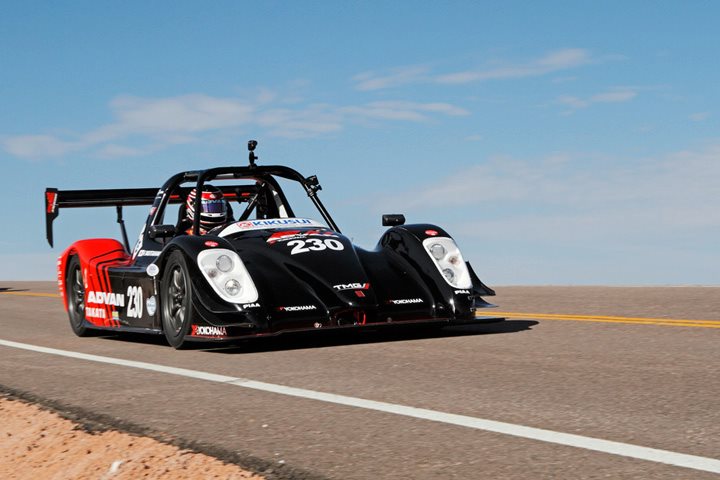 The car, driven by Japanese driver Fumio Nutahara, took on the challenging 12.42 mile course which has a finish line at over 4,300 metres above sea level. The summit is so high that it is known to reduce performance in combustion-engined cars by up to 30% due to the thinness of the air.
The electric motor in the TMG EV P002 meant the air played no effect, allowing Fumio and TMG to post an impressive time of 10:15.380 and carry an average speed of 70.2 mph – more than enough to top the electric car category and put them in sixth place overall.
The overall winner was Rhys Millen, who is the son of previous record holder and Pikes Peak legend Rod Millen. To see Rod going up the hill at this year's Goodwood Festival of Speed in his Toyota Tacoma, check out the video below.
[youtube width="570″ height="340″]https://www.youtube.com/watch?v=UAoaSvPUWt4&hd=1[/youtube]