Toyota is aiming to accelerate the development of hydrogen car technology as it leads a convoy comprised of the world's most advanced hydrogen fuel cell vehicles to the UK.
The tour arrives in the UK on October 3 in Cardiff for a public ride and drive event, allowing members of the public an unrivalled opportunity to get up close to the cars. The tour heads to Swindon and Bristol on October 4 and London on the October 5-6, 2012.
Toyota is one of four international car manufacturers that are joining forces to demonstrate hydrogen-powered fuel cell electric vehicles (FCEVs) are not just technologies of the future, but of today. Toyota has announced that it plans to put a hydrogen fuel cell car into production by 2015, as demonstrated by the FCV-R concept.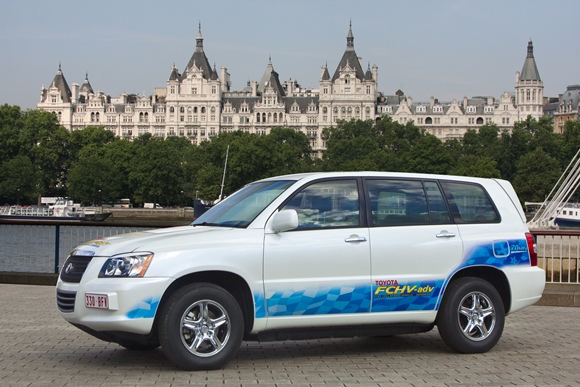 A total of seven fuel cell electric vehicles (FCEVs) from Mercedes-Benz, Honda, Hyundai and of course Toyota are included in the tour.
The tour will last one month, with special event stopovers in nine European cities, where interested public will be given the opportunity to experience the benefits of this alternative drivetrain. Several cities on the tour route will be the first opportunity for the general public to approach and test drive FCEVs where the only emission is water.
The event aims to reach out to politicians, industry leaders, press and public to help improve awareness around FCEVs, delivering a clear message. While the technology exists for Hydrogen Vehicles today, there is a real need to improve hydrogen distribution infrastructure. This tour also marks the most widespread effort to promote FCEVs in Europe this year.
Michel Gardel, Toyota spokesman; "Toyota has been active in fuel cell technology for the last 20 years and we are working to commercialise our next-generation fuel cell car by 2015. The European Hydrogen Road Tour is a great opportunity for our company and partners to demonstrate the readiness of the technology to European consumers."