The year's first Japfest Festival took over the entirety of Silverstone, turning the famous circuit and its surroundings into a smorgasbord of Japanese metal, a tribute to the dedication the country's cars inspire in their owners. Amongst the thousands of cars on display – this has been the festival's most well-attended event to date – were plenty of stunning Toyotas.
The GT86 Driver's Club kindly invited us to join them on their stand, where our heritage-liveried GT86s had a tough time standing out from the gathering of 86 GT86 and AE86 models. It also gave us the chance to get to know this enthusiastic club better.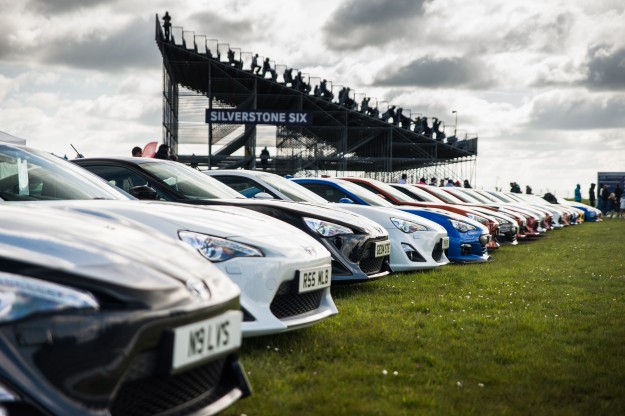 Director Rob Swindon founded the club three years ago and "it has come a long way since then, growing from strength to strength", he told us. "When it started we had around 15 members. Now we've got around 2,000, predominantly in the UK, but we have various European members as well. It's like a little family really and we all get along really well."
One member of the family is Adam Jones and his Rocket Bunny GT86 which drew plenty of envious glances throughout the day. We asked Adam what initially drew him to our stable: "I've always liked the idea of having a go-kart car, something I could have a lot of fun with. I saw one of these at work and thought I'd go down to my Toyota garage and have a little play around with it. I took it out for a test drive it was really fun!"
And, proving that a GT86 is perfectly suitable for family life, Adam adds: "We've actually had the ISOFIX in the back with our little lad Charlie in the back seat so it can be practical, too!"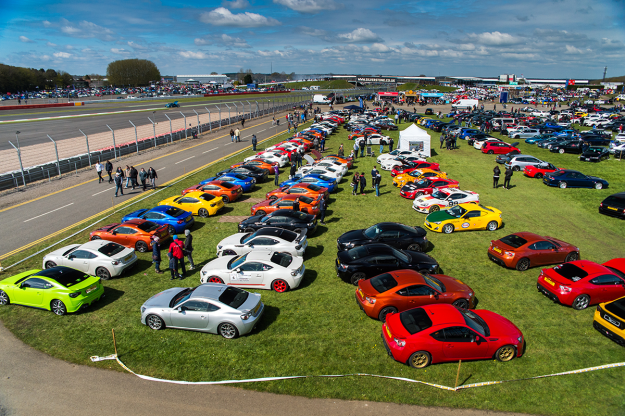 The club opens up a wealth of opportunities for owners, and not only events like Japfest. Track days are organised across the country, and members are encouraged to participate in the Toyota Sprint series as a way of adding a "competitive approach to things in the club", says Rob.
One of those Toyota Sprint Series champions is Lauren Blighton, who brought both her 1985 Sprinter Trueno AE86 and GT86 to the show. "The club is like a family. We're always there for each other, and I love that camaraderie," she told us.
On the heritage of the AE86 (one of which put on a thrilling showing during the Drift Kings competition), Lauren said: "It's such a rare car, and people always get so excited for it. I enjoy seeing other people's wonderment at the car. There's something special about it – we're going to keep these cars going for a long time I hope. We can still get the parts, but it's amazing what Toyota still have."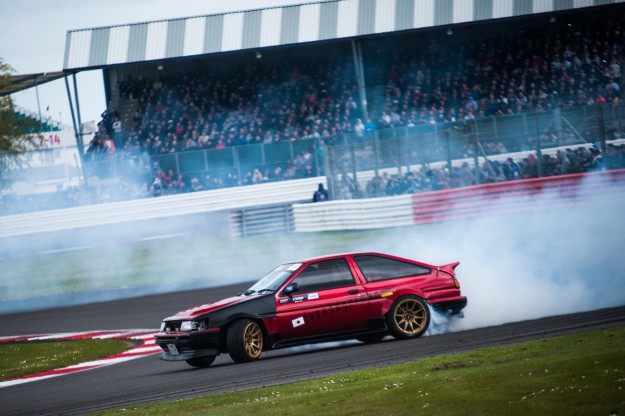 As the crowds continue to gather and snap pictures of this rapidly growing family's collection, it's clear that being part of the GT86 Driver's Club is more than just having the same car. In Adam's words: "It's a really good environment for advice, inspiration and community," and director Rob has big plans for the club.
"In the future I'd like to be hosting a big 86 day in the UK. I know there's a big 86 Fest in America and they also have an 86 Day in Japan as well, so we'd like to get an 86 Day in the UK."
For more information on the GT86 Driver's Club, visit their website.
There are many more events happening across the country this summer. Check out our calendar for the dates, and if you're taking a Toyota somewhere this year make sure you share a picture with us on Facebook or Twitter.