Shogi is the Japanese equivalent of chess and, like most board games, is traditionally played on a table. This particular game, however, might well have been the world's largest, played with two sets of full-size vehicles on a board bigger than an olympic swimming pool.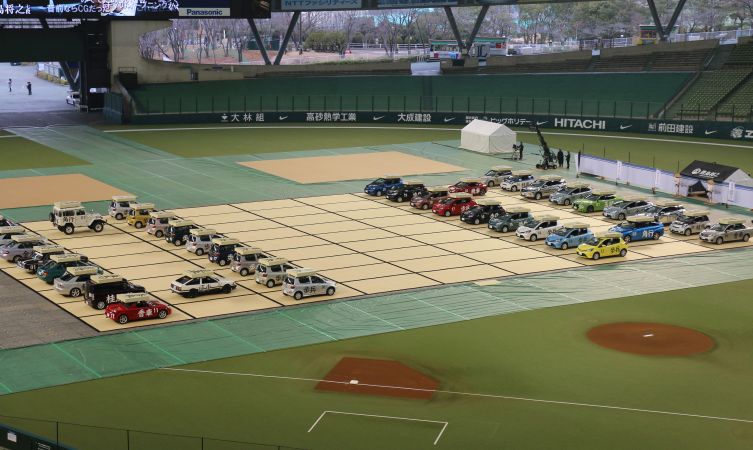 The game was organised by Toyota Motor Corporation and telecommunications company Dwango, and hosted at the enormous Seibu Dome baseball stadium in Saitama, Japan.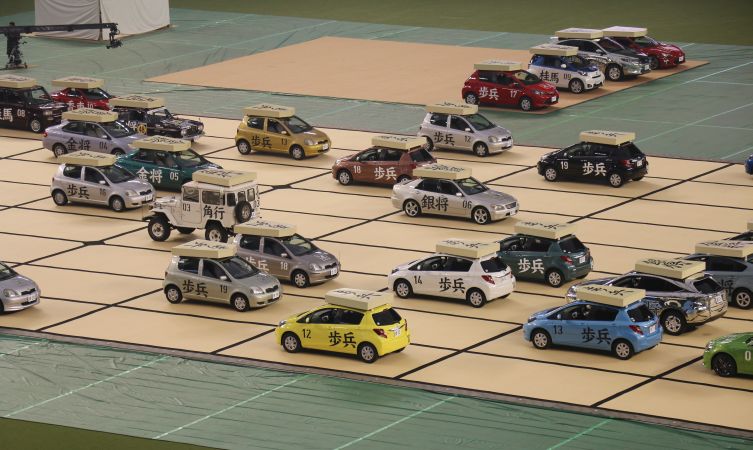 Although the scale and pieces were more than a little unusual, all normal rules still applied. In fact, with the battle overseen by the Japan Shogi Association and over half a million people watching online, the two shogi masters directing the game through the stadium's public address system must have felt immense pressure to win.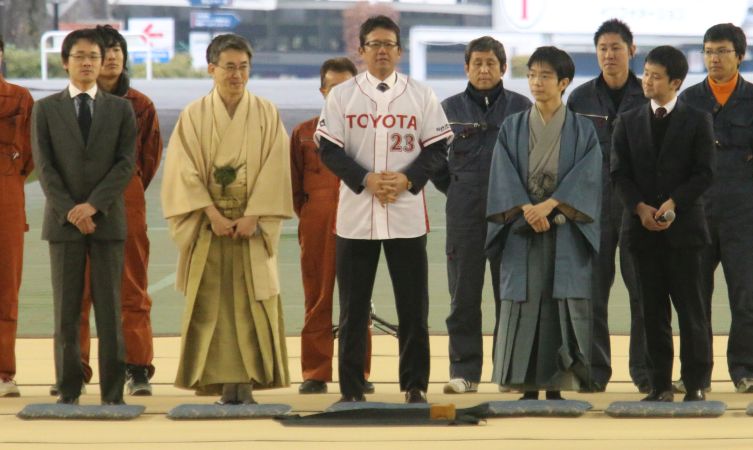 Over the course of the game, Yoshiharu Habu, 44 (to right of adjudicator), and Masayuki Toyoshima, 24 (to left), advanced against each other, directing their car-tiles into each other's territory for ultimate victory. Interestingly, just as there was a significant age gap between the players, the 40 pieces in both teams represented both current and previous generations of Toyota vehicles.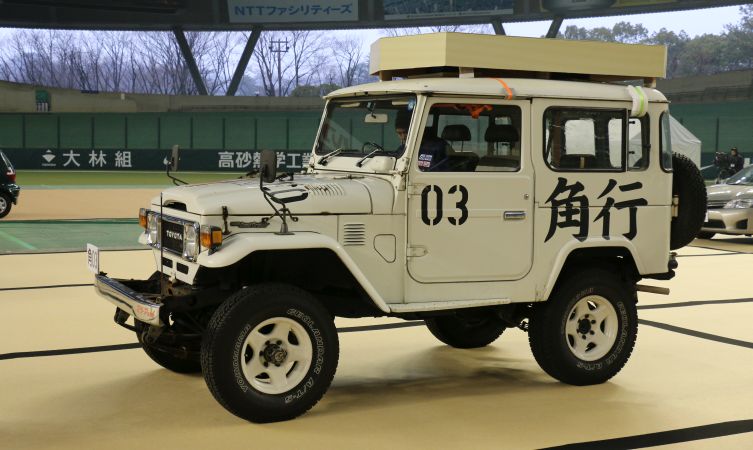 Habu-san's vehicles consisted of classic Corolla, Land Cruiser, Crown, Prius, MR2, bB, Altezza and Vitz models, while Toyoshima-san's set included current Crown, GT86, Mirai, Prius, Harrier, iQ, Corolla and Vitz models.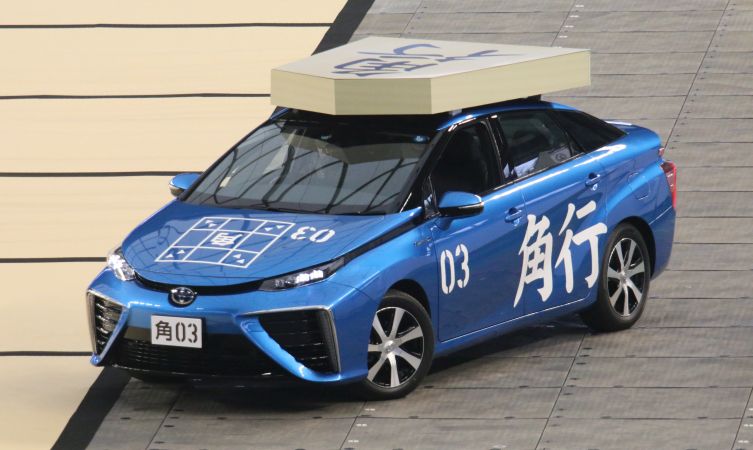 The game lasted for ten hours – much longer than the typical playing time of up to two hours. Who was the eventual winner? Would classic Toyotas triumph against the manufacturer's modern machines? Why not find out by watching the condensed coverage below (Japanese language only).
https://www.youtube.com/watch?v=xP5Zom84baI
Read more: Toyota plays giant football with Aygos