Set in the beautiful Floridian sunshine, RM Sotheby's event at the annual Amelia Island Concours d'Elegance is always a highlight in the classic car world, and this year's event saw a special Toyota cross the auction block.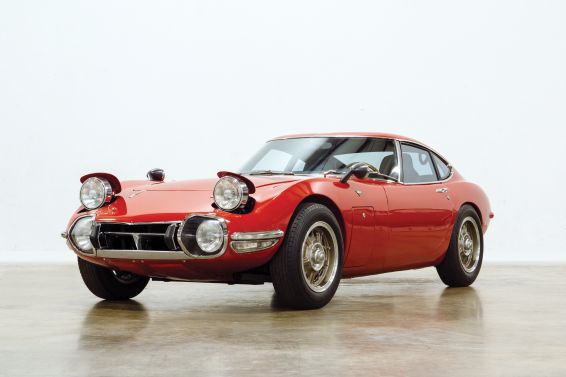 Lot 155, otherwise known as a rare 1968 Toyota 2000GT sports car sold for $880,000 including buyer's premium, equating to just short of £600,000.
Produced from 1967 to 1970, the Toyota 2000GT was the first Japanese sports car and served as a wake-up call to European manufacturers about the quality of Toyota's design and engineering.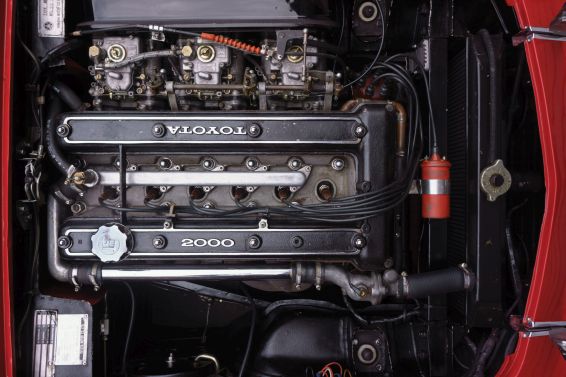 It was, and remains, one of the most beautiful sports cars ever built, but its allure is more than skin-deep. The triple-carbed straight-six breathed through a Yamaha-tuned cylinder head to produce 150hp which, when paired with the Toyota's 49:51 front:rear weight distribution, provided an exhilarating driving experience.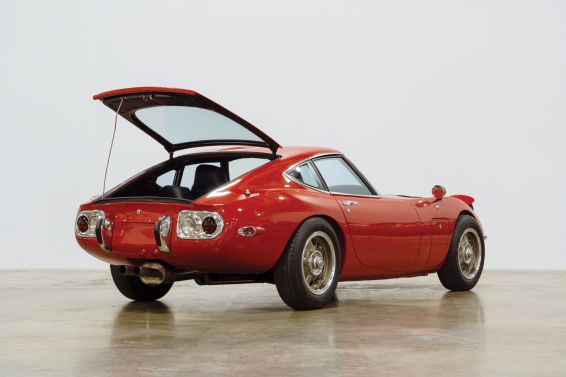 While there were only 351 examples of the 2000GT produced, the 1968 model sold at Amelia Island is from an even smaller pool of cars, being one of only 84 vehicles produced in left-hand drive. Built in December 1967 and sold new in Belgium in 1968, it remained with the original owner until 1985 when it was purchased by Karl Walterscheidt, who was Toyota's first dealer in Germany.
The 2000GT was the subject of a three-year restoration from 1999 while under Herr Walterscheidt's care, and since it changed hands in 2012, has been mechanically refreshed and subtly updated with a newer radio and more supportive seats, carefully trimmed in period-correct material. The 2000GT was also sold with a number of 'new old stock' spare parts and came with an original tool roll, which it is extremely rare to find as a complete set.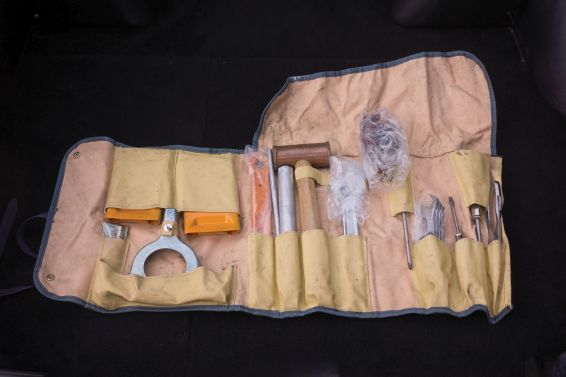 This recent sale at $880,000 comes just two years after a 1967 Toyota 2000GT became the world's most expensive Toyota when sold by RM Auctions for $1.15 million in April 2013, followed by another 2000GT in August 2013 that sold for $935,000.
(Details courtesy of RM Sotheby's; pictures by Anthony Bellemare, courtesy of RM Sotheby's)