It seems like only yesterday that we were all being thoroughly flabbergasted by the process of 3D printing. Now a US-based mechanical engineer, Eric Harrell, has created a 3D-printed Toyota engine.
Comprised of 80 separate 3D printed parts, the 4-cylinder 22R-E engine took approximately 60 hours to design and assemble and more than 72 hours to print.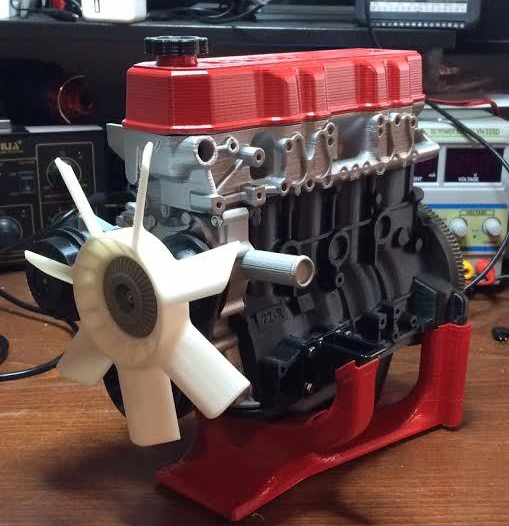 According to tech website 3D Print.com, Eric accessed the printing files from legal download portal Thingiverse and calibrated his printer to enable him to print the parts to a 35 per cent scale.
To enable the engine to operate, Eric used rubber bands to connect a fan pulley and an electric motor to fire the pistons. Aside from some bearings and fasteners all of the engine components are 3D-printed.
Introduced in 1981, the real 22R-E-coded engine appeared in such Toyota models as the Toyota Hilux Surf. R-Series engines have appeared in a number of key Toyota models from the Celica to the Corona and the Hiace light commercial vehicle.
Watch Eric's 3D-printed Toyota engine in action below.