Toyota has revealed a new electric city car concept called the Toyota INSECT. The single-seat, electrically powered car is described as a "next-generation communications-linked concept model", and is wirelessly connected to the internet.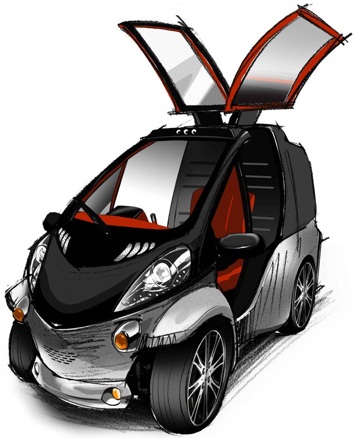 Standard equipment includes gesture control, voice recognition and behaviour prediction, all of which are designed to power the next-generation of communications-linked devices.
The INSECT will be demonstrated on the manufacturer's stand at CEATEC JAPAN 2012, an advanced technologies exhibition taking place this week in Chiba City, Japan.
Included in the demo are new front-mounted motion sensors that use face-recognition technology to detect and authenticate the registered driver, and let them to start the car.
What's more, the vehicle communicates with the driver by flashing the front lights and greeting the driver on the instrument panel monitor.
Motion sensors detect the driver's movements, opening the gull wing doors with a simple wave of the hand. Voice control systems allow the driver to set the sat nav, switch on the fog lamps and adjust the audio system.
And the INSECT's influence goes way beyond the car. Through voice commands, the driver can check and operate the locks, heating and other energy intensive systems at home.
The INSECT is based on the COMS EV produced by a Toyota subsidiary company, Toyota Auto Body.