One of the key initiatives in Toyota's bold Environmental Challenge 2050 is to eliminate CO2 emissions from its production facilities. As you can see from the graphic below, it is being proposed through new manufacturing technologies and the use of renewable and hydrogen-based energy.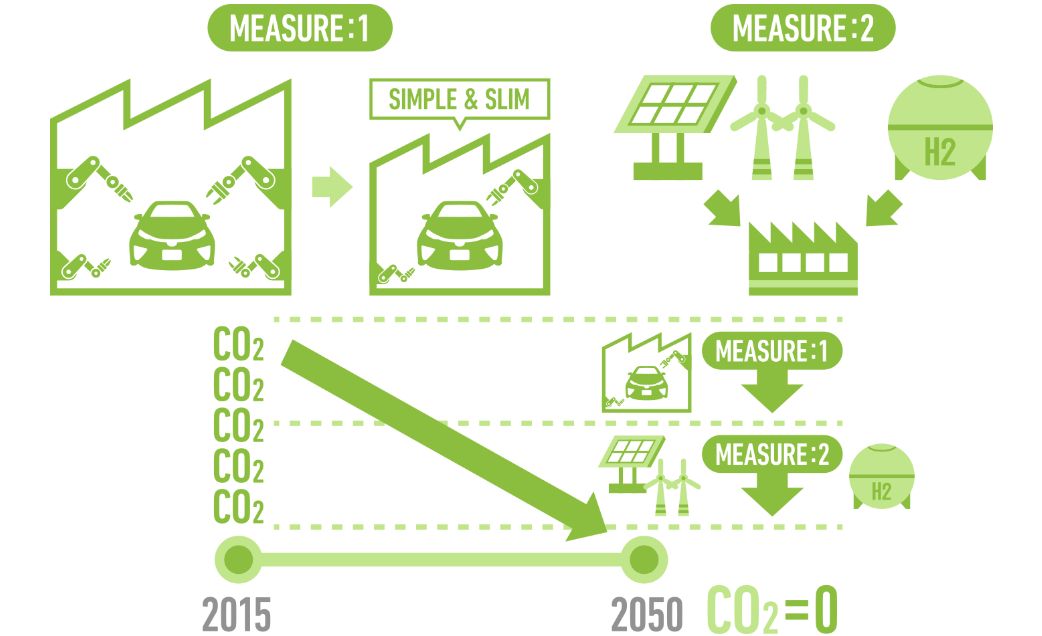 An important step toward achieving this goal debuted this week with the installation of a new stationary fuel cell generator at the Honsha Plant in Toyota City, Japan. As the oldest of all Toyota factories, it is appropriate that Honsha is the first facility to introduce such technologies within a commercial environment.
Read more: Finding the world's oldest Toyota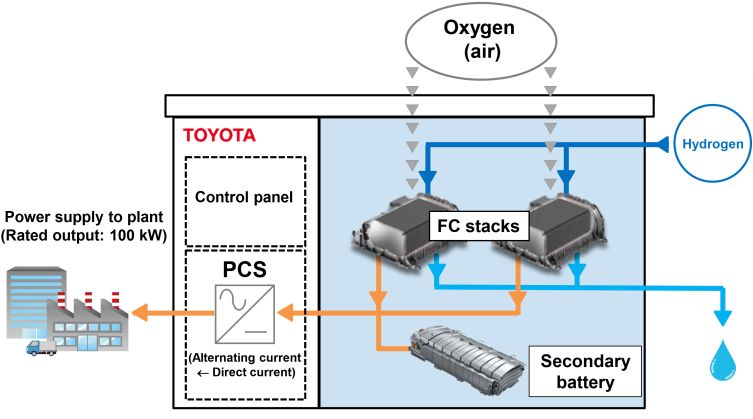 The 100kW electricity generator uses a pair of Toyota Mirai fuel cell system components, including its fuel cell stack, power control unit, air compressor and secondary battery. Working 24 hours a day, the stacks not only supply power to the demand control system (see graphic below) but divert excess heat to support the plant's air conditioning system. If required, supplementary energy can be supplied directly from an array of solar cells or stored for later use within a bank of recycled Prius batteries.

An important way to save energy, of course, is not to use energy when it is not needed. Areas of the plant are therefore designed to maximise use of natural light and natural ventilation.
Toyota will monitor the results of the fuel cell-based installation but expects to halve energy consumption within parts of the plant. Plans are being laid to roll out the use of FC generators as private power generators and move steadily towards zero emissions in an increasing number of production facilities.
Learn more: How does Toyota's hydrogen fuel cell system work?