A Land Cruiser lasts, and nowhere is that more evident than on a small farm near Tunbridge Wells, where an original 1976 FJ45 – believed to be one of only two in the country – has emerged.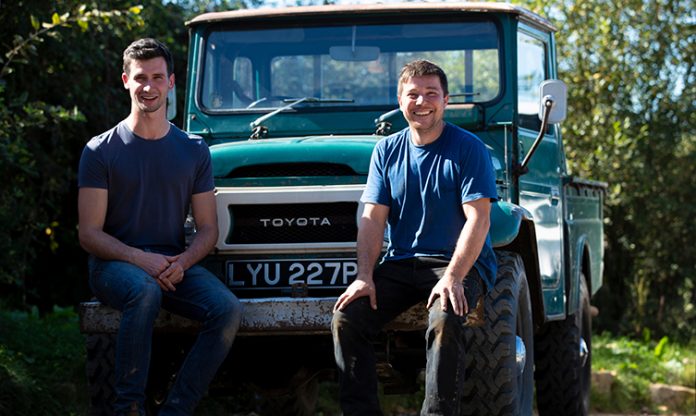 Originally brought into the UK in 1975 as one of two demonstrators, Ed Burridge and Oscar Morgan fell in love with this FJ45 the moment they found it for sale online, and did everything in their power to get it in their ownership.
"I basically told [the seller] we'd give him anything to buy this car," Oscar tells us, and when they realised their competition had only bidded as far as the reserve price, Oscar and Ed made it theirs. But there was more than met the eye with this one.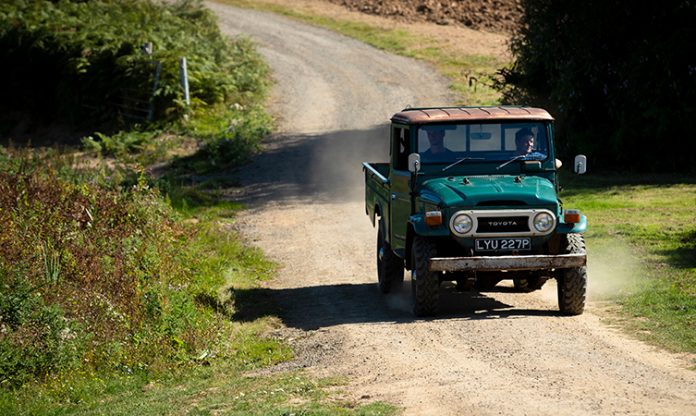 "The seller hadn't put any of the FJ45's history, or any of what made it famous, in the online description," says Oscar. "So when I got there to collect it, I felt like Indiana Jones! He cracked this file open and there were all the old MoTs and papers going back decades. I couldn't cope."
FJ45 Land Cruiser for sale: full history
There was something else, too: Toyota had sold it on in 1976 to the brother of renowned broadcaster Ned Sherrin. The Land Cruiser was worked hard for 20 years on the family farm, before being sold to someone who had spotted it out and about – Ed and Oscar even have the original letters sent between Sherrin's estate and the new owner.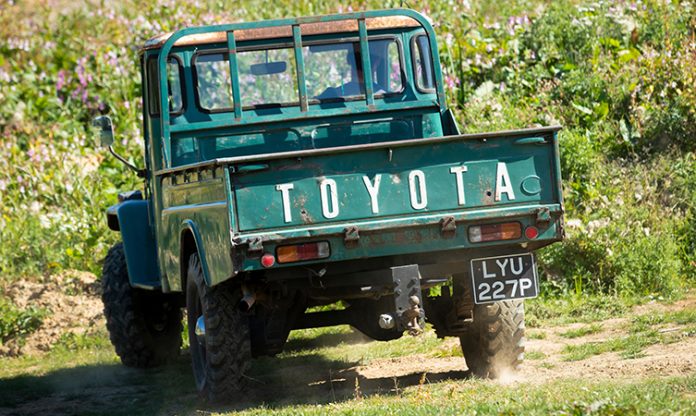 Oscar and Ed's truck has covered more than 70,000 miles since it arrived in the UK. "She's young," says Oscar. "She's almost bedded in and heading for her first oil change." And the truck still starts smoothly today. "It's got as much punch as any normal car you can buy today," Oscar says. "It's a bit like a hungry pig –  it's fast over a short distance. It tows lovely, it's got loads of space, it's relatively comfortable – I actually think it's a better place to be than some more recent competitors."
FJ45 Land Cruiser: the start of something
That Ed and Oscar have been able to drive it to work and around the farm is testament to the care put into its build all the way back in 1975. "It's the toughest truck on earth," says Oscar. "How many things can you buy where every decision they made was focused on how to make this the best thing it can be?" They're not alone in their praise: September 2019 marked the moment Toyota ticked over ten million global Land Cruiser sales. 
The pair's infatuation with vintage Land Cruisers knows no bounds, so it may surprise you to learn that they're now looking for a buyer for their all-original FJ45. But there's a reason they're willing to let this one go: they want to become the UK's answer to the famous FJ Company, the US custom car builder which specialises in Land Cruisers.
"You've got a choice with these things," says Oscar. "You can either restore one of these and do it slapdash or you can do it properly, and if you're doing it properly you can literally end up spending all the money on Earth. And we know we'll never find another one in this condition ever again.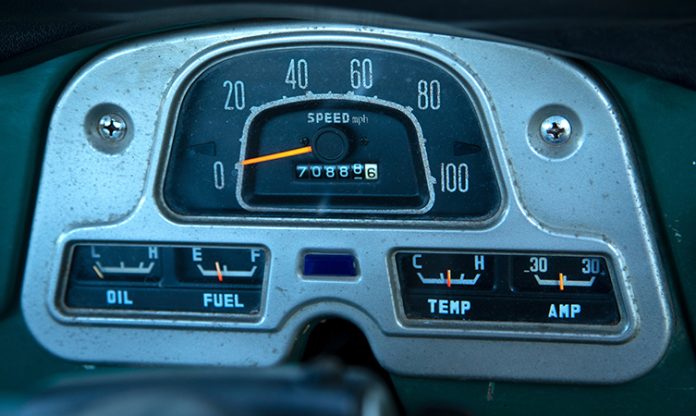 "But when you've got something so special that it could be what starts our little FJ company,  if it's a choice between sitting in that truck for the next ten years like an old hermit or bringing 100 examples over and doing some incredible rebuilds… we want to have some fun. After all, we can't take it with us when we pass on."
Before we leave, Oscar and Ed want to highlight one more element that has made this whole story so enjoyable for them. "We want to make sure Jake at Toyota Tunbridge Wells gets some kudos. He's looking for original, genuine parts for a car of which there's only one in the country, and he loved it. He'd even come by after work to deliver parts and look at it. Toyota is built on guys like that."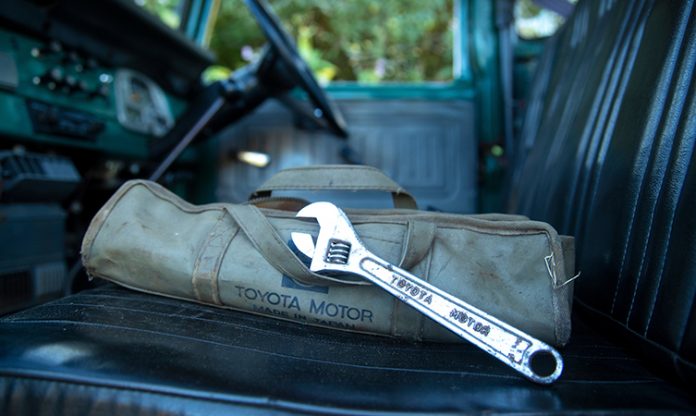 If you want to live the Land Cruiser life, with some more modern accessories, why not build your own Land Cruiser today?