If there's one model in the Toyota range that epitomises our philosophy of delivering dependable and reliable vehicles, it's the Toyota Hilux. Our pick-up truck has been a staple of the line-up since 1968, and over eight generations have established itself as a machine that won't let you down. In order to keep it that way, your local centre will be able to carry out a Toyota Hilux service to ensure it remains a reliable machine.
The Toyota Professional network of commercial vehicle centres is geared towards keeping your work vehicle on the road, and that means we will endeavour to get your Hilux booked for service within seven days of your call. We're so confident that we'll be able to accommodate you that we'll even deduct 50% from the labour costs, should we fail to meet this target.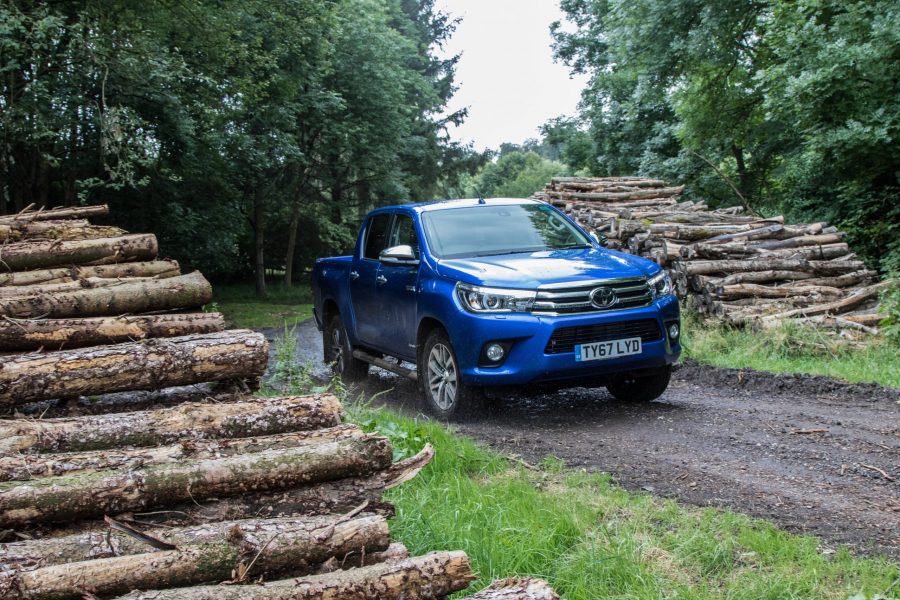 Toyota Professional has your business interests in mind, so we will endeavour to get your vehicle back to you as quickly as possible, but still, carry out a high standard of service on your Hilux.
What are my Toyota Hilux service intervals?
All Toyota Hilux models work to a service schedule of 12 months or 10,000 miles, whichever milestone is met first. When the time comes to arrange a service, you can either contact your nearest Toyota Professional business centre, or simply put your truck's registration and mileage in the Toyota online service portal, and we'll be able to provide you with a quote for servicing immediately.
What happens in a Toyota Hilux service?
Whether you're booked in for an Intermediate or Full service, your Toyota Hilux will be given a thorough inspection to ensure everything is in correct working order. Every service sees your truck subject to an oil and filter change, and it will be placed on a hydraulic lift to ensure that all of the mechanical components underneath are in good condition. Full service will see more fluid changes and filter replacements, while major components such as the exhaust, suspension and transmission will be given extra attention when you hit major milestones during the truck's life.
Since a Hilux will likely have seen some off-road action, extra attention will be paid to the differentials and their locking mechanisms, as well as low-range transfer cases, just to make sure everything is working correctly.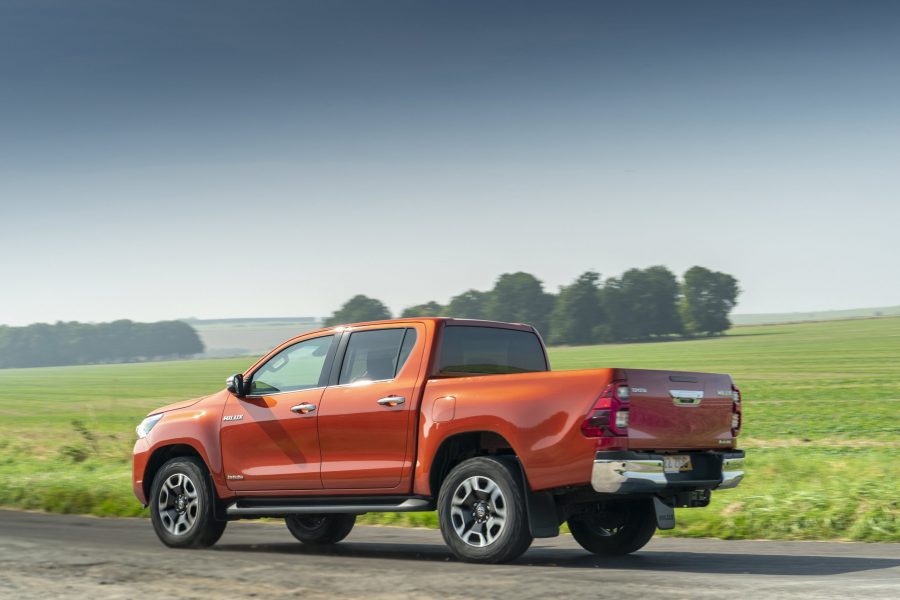 Toyota Warranty
While the Hilux is considered a work vehicle, Toyota is so confident in its ability to perform that it still qualifies for our Toyota Warranty. If your Hilux is less than 10 years of age and has covered fewer than 100,000 miles, then every time you get it serviced at a Toyota Professional centre, it will automatically qualify for 12 months or 10,000 miles of warranty cover. It doesn't matter if your Hilux has been serviced outside of our network or if you've missed a service deadline, as long as it meets the qualifying criteria above, the warranty applies.
Service costs
No matter which Toyota Professional centre you take your Hilux to, you'll pay the same amount for your service. Actual prices will vary according to your truck's service schedule, but Toyota's nationwide pricing policy means you won't pay more at one Professional centre as you will at another.
To help with servicing costs, Toyota offers a range of service plans that are tailored to suit your Hilux. Simply enter your truck's registration and mileage at our online service portal, and we can provide a tailor-made service plan. These cover 24 or 36 months, and you can add extras such as MoT cover and recovery plans, and allow you to budget monthly for servicing, rather than having to stump up for a big bill every 12 months when your truck's service is due.
Toyota Hilux repairs
Our Toyota Professional centres are set up to help you with scheduled maintenance and any repairs that might be needed. Whether it's bodywork, paint, mechanical components or anything else, our centres have the expert knowledge to help get your truck turned around and back on the road as soon as possible. Toyota's aim is to fix and repair any vehicle within 24 hours, so you can get back on the road as soon as possible, while any replacement parts that are used for your truck's repairs will be covered by a 12-month warranty against defects.