For a period from the mid-2000s to the end of the 2010s, the Toyota Auris replaced the Corolla as the family hatchback in Toyota's UK model line-up. While the name was different, the Auris did everything that the Corolla did: it offered practical five-seat family transport with the minimum of fuss and affordable running costs. If you still own an Auris, then Toyota is here to help you keep it running smoothly. A Toyota Auris service will ensure that everything is working correctly, and you'll find everything you need to know about keeping your car in perfect shape here. But first, a history lesson.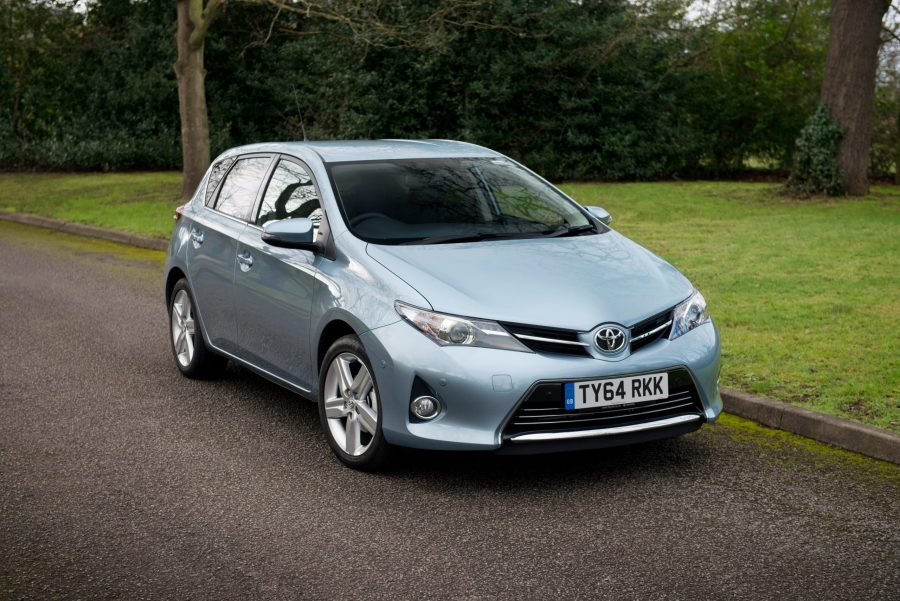 Toyota Auris history
There were two generations of Toyota Auris, and both were manufactured in the UK at our plant in Burnaston, Derbyshire. The first generation was built from 2007 to 2012, while the second replaced it in 2012 and was sold up until 2018. Both models were based on a platform that was also used by cars such as the third and fourth-generation RAV4, the Avensis saloon, the third-generation Prius and even the Lexus CT, which was sold in the UK up until October 2020. The Auris was also sold across the globe, but while the name was used in Europe, it was called the Toyota Blade in Japan, the Scion iM in North America and in Australia it kept the Toyota Corolla name.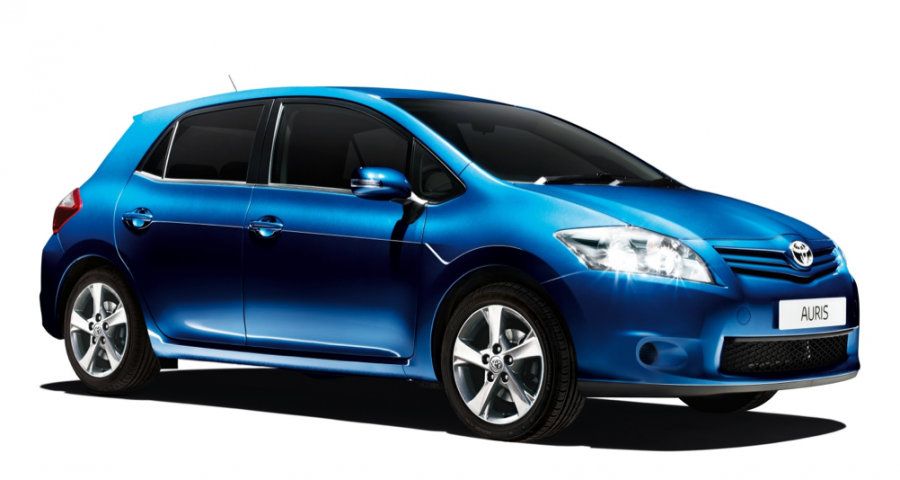 The first-generation Auris used the Toyota internal code E150 and was built at Toyota's UK plant at Burnaston, Derbyshire. For this model, engine options comprised 1.33 (from 2009 on), 1.4 (2007-2008), 1.6 and 1.8-litre petrol units, plus 1.4, 2.0 and 2.2-litre diesel. But perhaps the most popular version was the Auris Hybrid, first introduced in 2010. This used the same running gear as the third-generation Prius, and was a hit with buyers wanting an efficient family hatchback with a more conventional look than the Prius offered.
For its second E180 generation, the Auris was still built in the UK, and engines included a 1.2-litre turbo four-cylinder, the return of the 1.33-litre petrol, plus 1.5, 1.6 and 1.8 units at different times during its life. Diesel was 1.4, 1.6 and 2.0-litres in size, while the hybrid model returned with a 1.8-litre petrol engine to go with the electric motor set-up.
Another big change for the second generation was the arrival of the Auris Touring Sports estate, which offered even greater practicality than the hatchback. Engines were largely the same for the estate version, including the option of a hybrid drive.
Production of the second generation Auris ended in 2018, and Toyota also called time on the Auris badge, because it was replaced by the Corolla in Toyota's global line-up.
Toyota Auris service intervals
Service intervals for the Toyota Auris are pretty straightforward because nearly all models need attention every 12 months or 10,000 miles, whichever of these milestones comes first. Services alternate between Intermediate and Full for the first 100,000 miles of the car's life.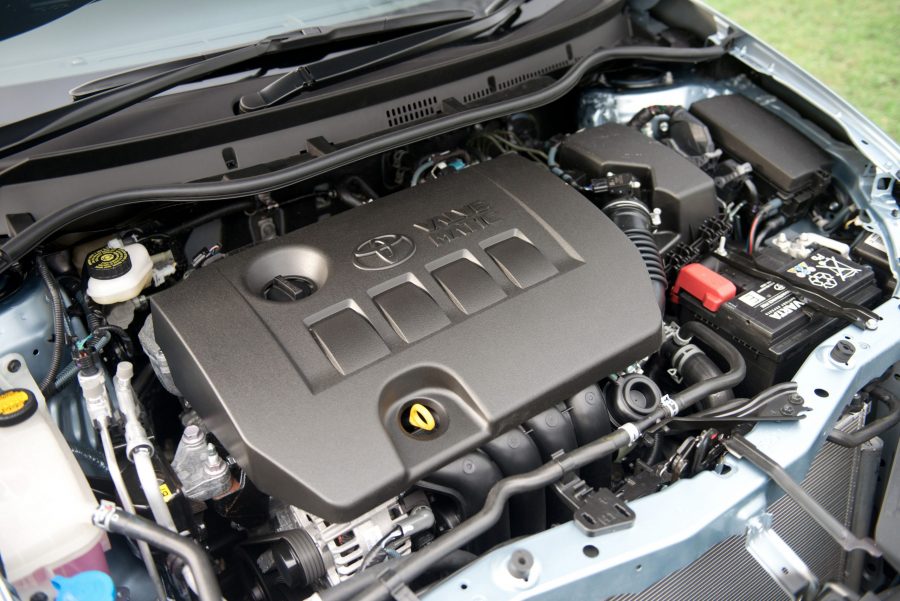 The one exception to this rule is the second-generation Auris powered by the 1.6-litre D-4D diesel with the engine code WWE185, sold from 2015 to 2018. This engine was sourced as part of an agreement with BMW, and while the time period between services is the same, at 12 months, you can cover a distance of 12,500 miles before the engine needs attention. The service levels are slightly different over 100,000 miles, too, alternating as follows:
Y1/12,500 miles: Intermediate
Y2/25,000 miles: Full
Y3/37,500 miles: Full
Y4/50,000 miles: Full
Y5/62,500 miles: Intermediate
Y6/75,000 miles: Full
Y7/87,500 miles: Intermediate
Y8/100,000 miles: Full
Y9/112,500 miles: Full
Y10/125,000 miles: Full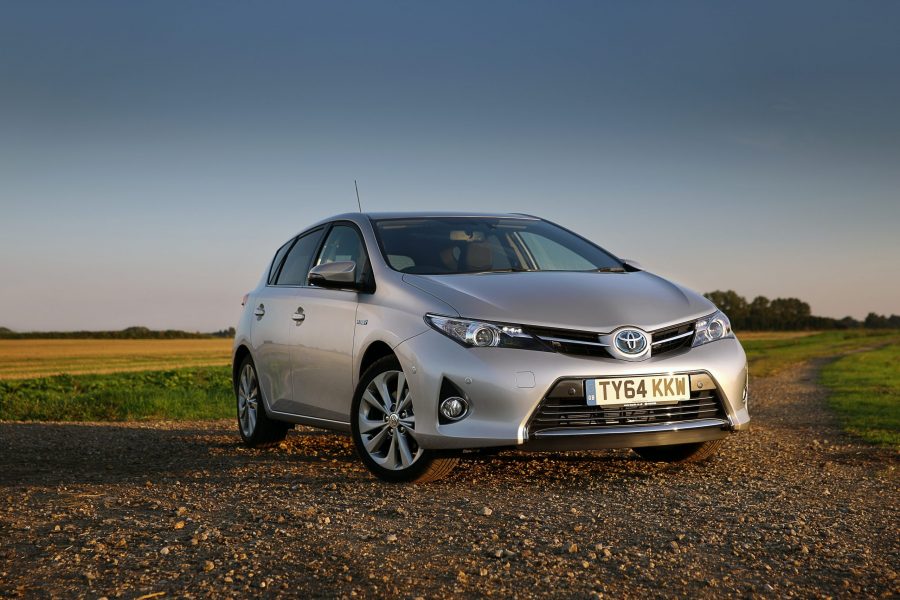 Toyota Auris service
Whichever interval your Auris reaches, and no matter which powertrain your car uses, your local Toyota service centre will be able to help you with service and maintenance. Our technicians run every car through a 37-point vehicle health check that covers all the vital mechanical parts of your car, from the engine, gearbox and suspension, to the electronics and vital pieces of passive and active safety equipment.
If you own an Auris Hybrid, then there's an additional hybrid health check that specifically focuses on the electrical running gear of the hybrid model.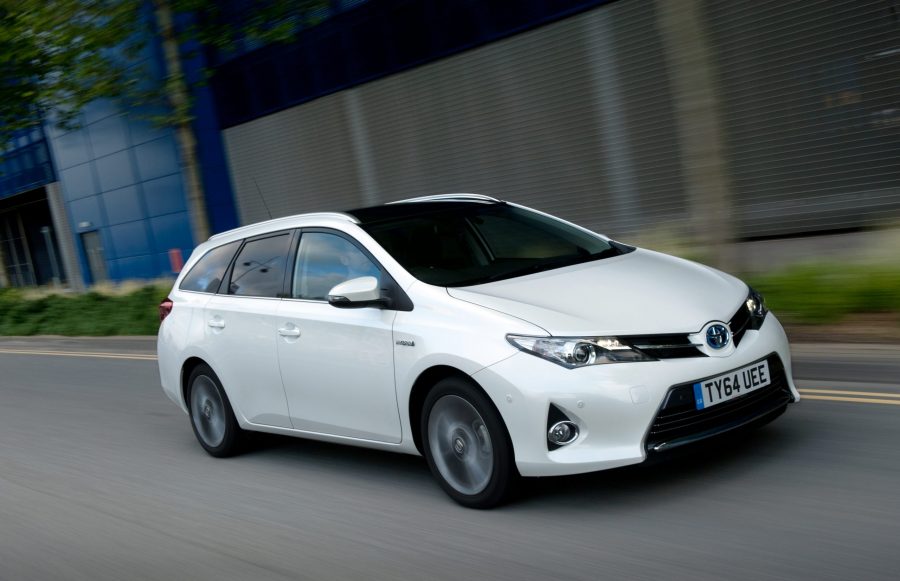 Toyota Auris service plan
While the Auris is no longer built by Toyota, we are still able to offer service plans for the car. Simply log on to the Toyota Service plan portal, enter your Auris's registration and mileage, and you'll be given a price to help you plan for maintenance costs. This will give you the opportunity to pay for servicing on a monthly basis, saving you from the shock of having a large annual bill when it comes time for a service.
As well as servicing, you will also be able to pay for your car's MOT test as part of the repayment package, while it's also possible to add Toyota Breakdown Cover to your monthly plan.
Toyota Warranty
If your Toyota Auris is less than 10 years old and has covered fewer than 100,000 miles, then it qualifies for extended warranty coverage via the Toyota Warranty scheme. Simply get your Auris serviced at a Toyota centre, and you'll receive 12 months or 10,000 miles of warranty cover, whichever comes sooner. Get your Auris serviced at a Toyota centre again, and that's another 12 months/10,000 miles of cover, up until the car's 10th birthday or it's reached 100,000 miles.
Toyota parts, repairs and accessories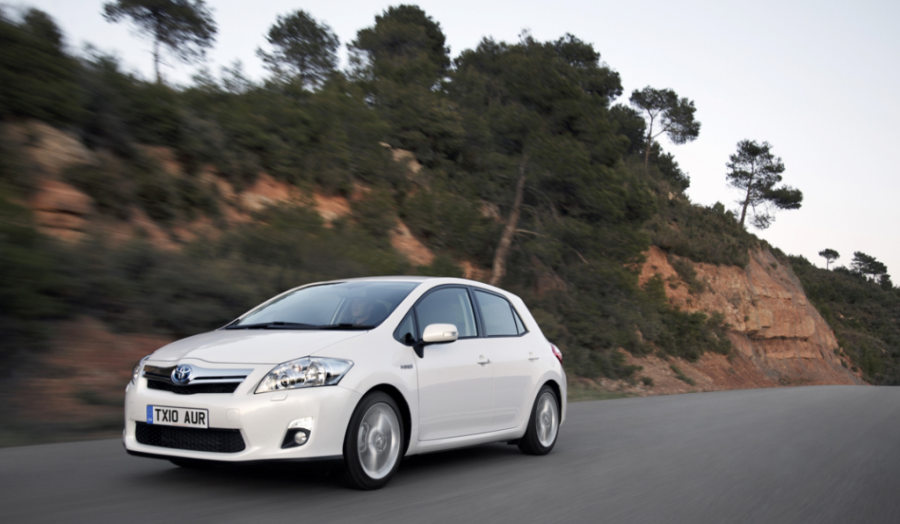 Not all Toyota Auris models will be able to benefit from our extended warranty cover, and if you want to carry out your own maintenance to save some cash, Toyota can help with your DIY servicing needs. Toyota stores on Amazon and eBay are stocked with officially approved products that should help you get the most from your Auris, and all of them come with a 12-month warranty. Terms and conditions apply.
If your Auris is in need of repair, then our Toyota service centres are able to help here, too. We use approved parts when carrying out repairs, while competitive pricing should help keep repair costs down. Our technicians will strive to have your Auris repaired within the day, too, but will keep you informed of any work that they are doing.