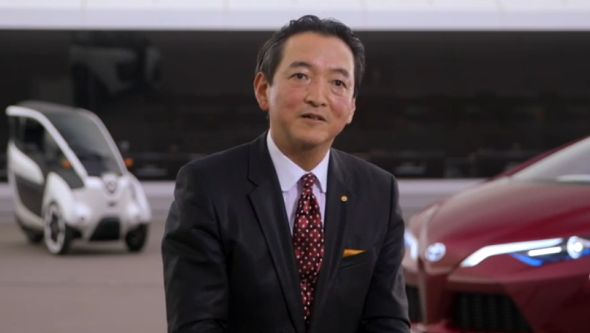 See also:
The philosophy of Toyota design
The five processes of Toyota design
The voices of Toyota design
Toyota Design: being a designer
Toyota Design: beauty, art and design
Toyota Design: a decade of awards
In years gone by, Toyota took a committee-based approach to car design in an attempt to please more of the people more of the time. While that was logical at the time and led to strong sales figures, we now realise that it often produced innocuous, overly conservative designs that possibly failed to captivate car-buyers' hearts.
Now, with a clear directive from president Akio Toyoda to try and 'design outside of the box', we are seeing Toyota producing cars and concepts with distinct and appealing characters – cars that make their owners smile.
To further explain this more emotive approach to design within Toyota, we talked to Tokuo Fukuichi, Chief Officer and Design Chief Senior Managing Officer, just before he was promoted to lead sister brand Lexus. Hear what he had to say in our video below.
Read more: Toyota FT-1 concept
Read more: Toyota i-Road concept