The international Silk Way Rally endurance competition finished last week with Toyota displaying a remarkable show of strength, claiming the first three positions in the production class category.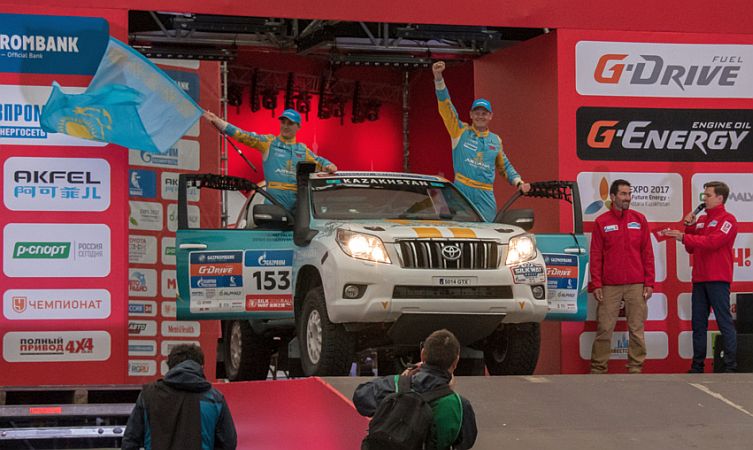 Thanks to the marque's consistently strong performance in gruelling endurance events such as the Dakar Rally, this year's Silk Way Rally saw almost three-quarters of all participants in the production class choose Toyota vehicles – Hilux and Land Cruiser models being the most popular options for the 15-day and 6,500-mile race from Moscow to Beijing.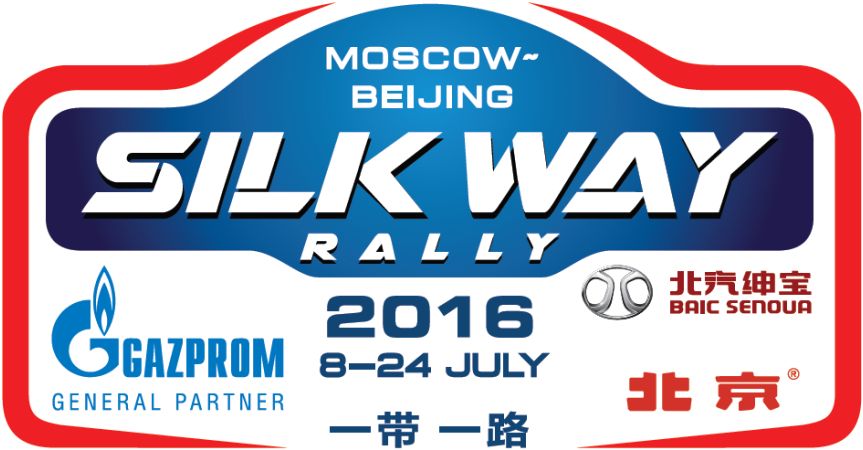 Such widespread adoption meant the production class became something of a one-make championship, with all teams competing hard to rise to the top.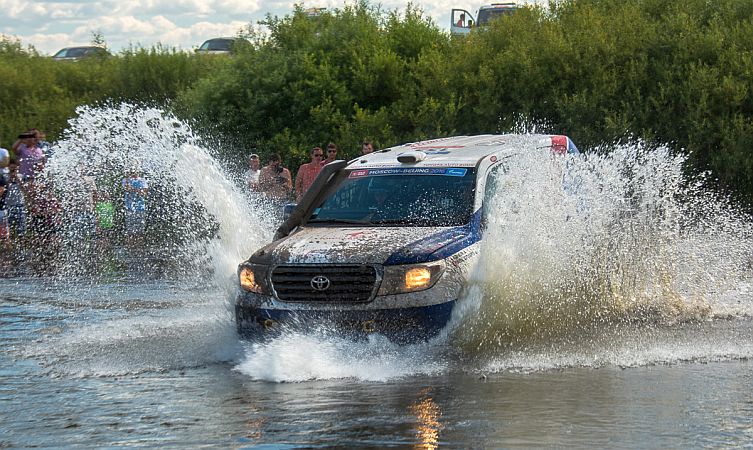 Denis Berezovskiy, driver for the winning #153 Astana Motorsports team from Kazakhstan, commented: "We have tested Toyota in competitions many times. I won more than 50 rallies driving Toyota Land Cruiser for the past 17 years. These are one of the best cars in the production category. They can show a decent result in the World Cup, Dakar and Silk Way Rally raids – the marathons that require an optimum combination of power, weight and reliability of vehicles."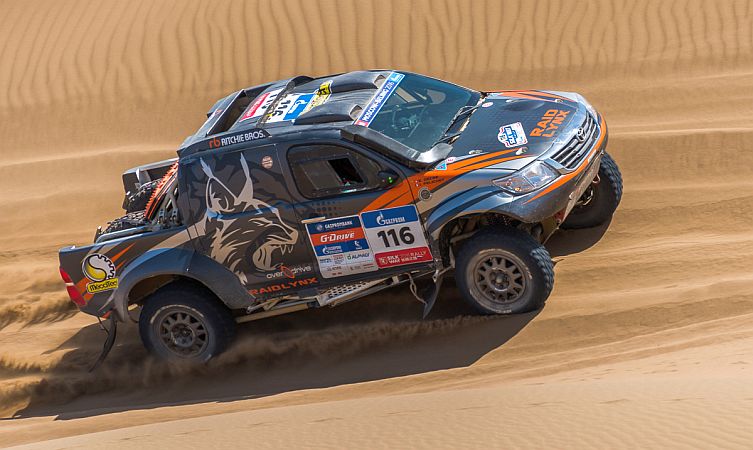 Second place went to the #133 Toyota Auto Body works team from Japan, while the final podium place went to the #156 Off Road team also from Kazakhstan.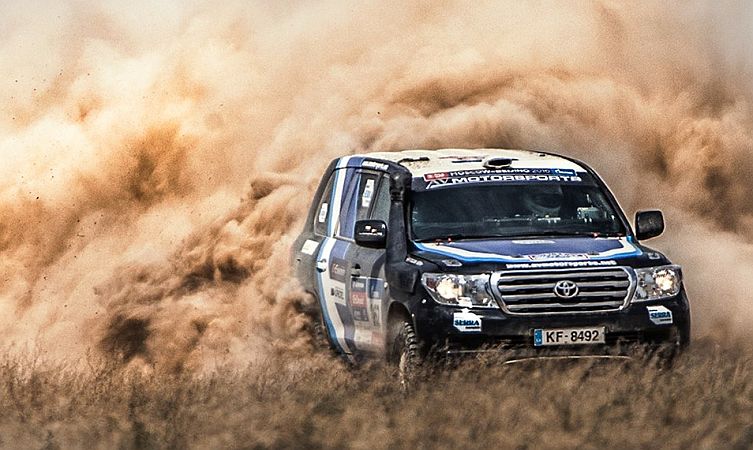 Behind the race action, a fleet of Toyota models assisted the smooth running of the competition. Forty per cent of all technical support vehicles were Toyota off-roaders, and the three official vehicles run by the organising team consisted of a Hilux and a pair of Land Cruisers.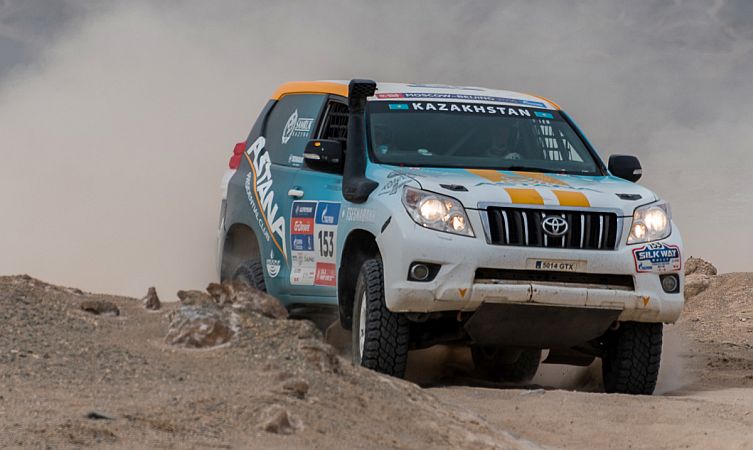 Just like the race-prepared competitors, these official support units also had to withstand the steppes in Kazakhstan, 40-degree heat in the Chinese desert, heavy rains near the Volga, dunes, mountain passes, fords and other obstacles along the route. Incredibly, no mechanical failures were reported among these vehicles.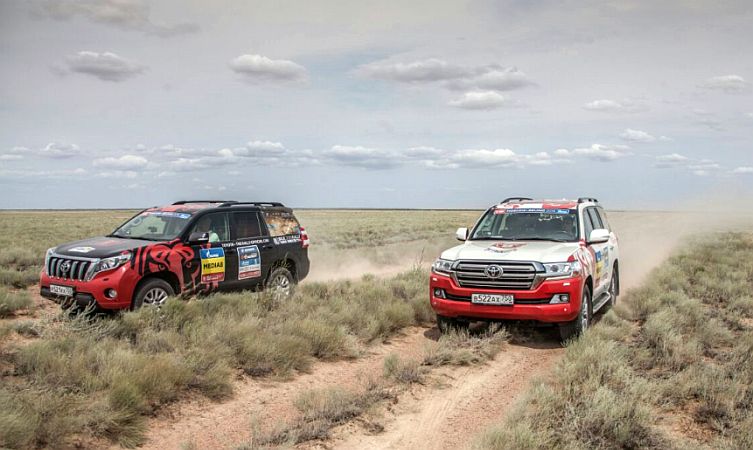 "It is important for us that Toyota cars are presented in the Silk Way Rally on a massive scale," reported Toyota's regional marketing director Tatiana Khalyavskaya. "Land Cruiser and Hilux SUVs are simply essential for any tests at the edge of capabilities. That's why it is just impossible to imagine either the Dakar or Silk Way Rally raids without Toyota SUVs."
Read more: Land Cruiser helps EverTest expedition conquer Everest
Read more: Hilux supports around-the-world balloon record attempt
Read more: Staying safe with the Land Cruiser Emergency Network
BONUS IMAGES: