The Toyota Century Artisan Spirits may sound like a partnership between the world's largest car manufacturer and a small-town brewery, but it could be the classiest tuner kit around. The Toyota Century is not a common name in the UK or Europe, given that it is not on sale in these markets but the car itself is a flagship model for Toyota with the current generation being only the third generation in its 50-plus years of production.
The design language of the Century has always been evolution over revolution. No need for enormous grilles or razor-like creases in the bodywork.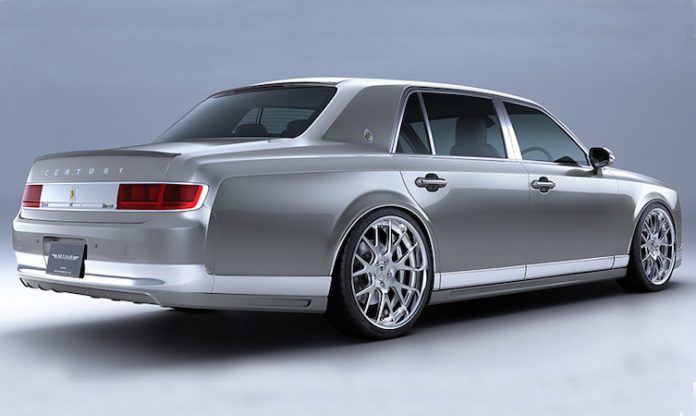 Designed to compete with the very best of luxury limousines from the likes of Mercedes, Jaguar, and Audi, the Century takes a different approach to the term 'luxury'. High-quality pure wool seats replace commonplace leather, while lace curtains are an improvement over vulgar tinted privacy glass.
So, you may think that it would be a hideous crime to try and modify a car with such statesmanship and elegance. But Artisan Spirits has succeeded where many would fail. Rather than give in to the temptation of 'bigger and bolder', the modifications Artisan Spirits has applied are so well in tune with the car, you may not even spot them at first glance.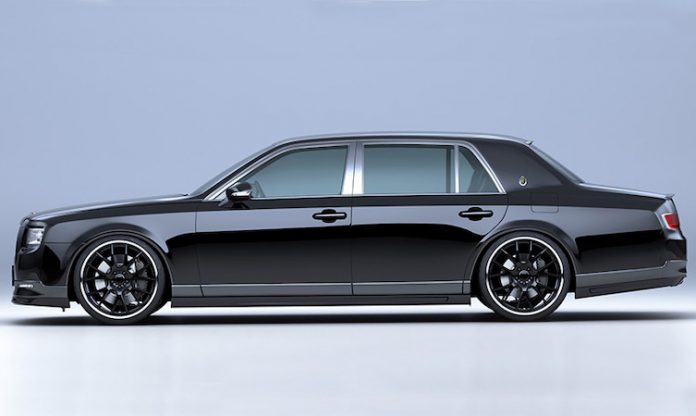 The front end now has a new spoiler, while there are new side skirt extensions too. All of these are fitted to the existing bumper and skirts with the appearance of the Century being lower to the ground, rather than messing around with the suspension.
At the rear, the Toyota Century Artisan Spirits has a subtle diffuser plus a small boot spoiler and roof spoiler. All the modifications can be specified in carbon fibre reinforced plastic too, for an extra unique look.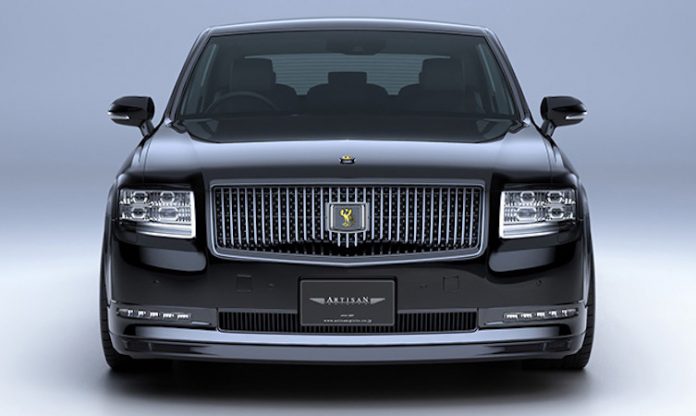 If the owner should ever get bored of looking at their Toyota Century Artisan Spirits then they can always return the car to its factory specification, given that all the modifications can be easily removed with no lasting damage to the original bodywork.
Read more Top Gear magazine test drives Toyota's luxury limousine.