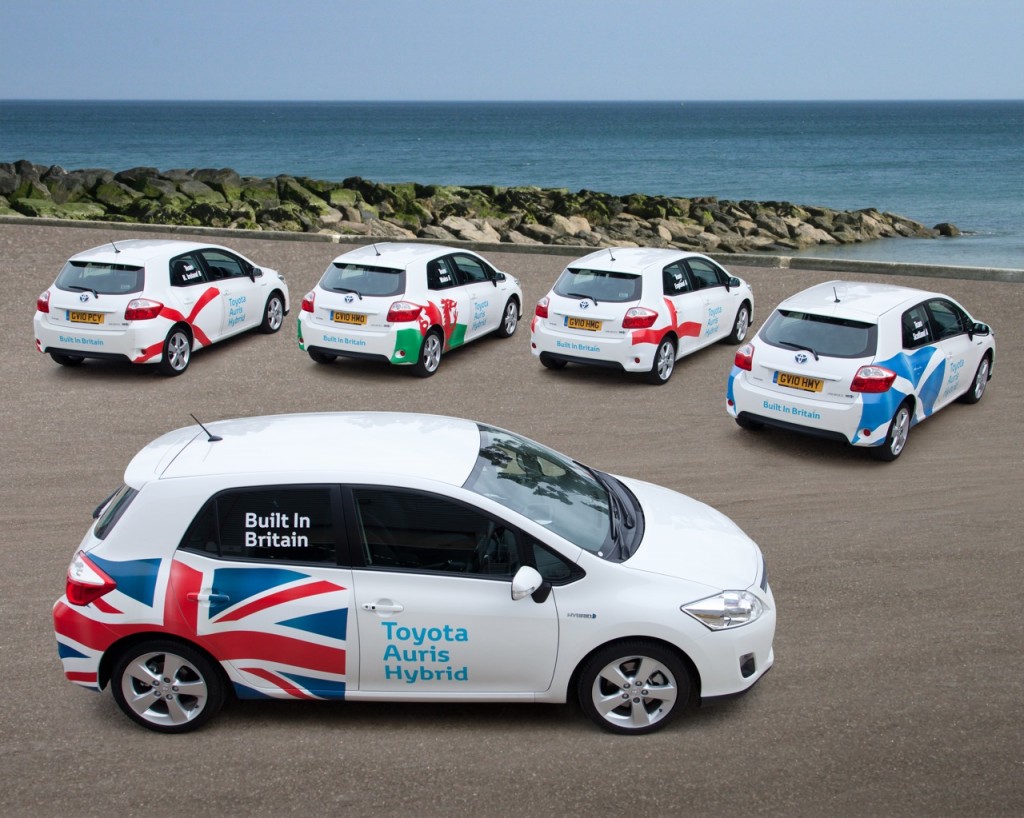 Which part of the UK has the most economical drivers? This Saturday we will go a little way towards finding out when eight Toyota Auris Hybrids, representing England, Scotland, Wales and Northern Ireland, will be competing for eco-honours in the first Nations Challenge.
The competition, organised by Toyota, forms part of the inaugural RAC Brighton to London Future Car Challenge. With the pride of the home nations at stake, the two-person teams in each car will be aiming to cover the 60-mile course from the south coast to London's Pall Mall using as little energy as possible.
It's a fitting test for the full-hybrid Auris HSD, which is built in England and uses a petrol engine manufactured in North Wales. Official figures show that the T Spirit model – the version entered for the challenge – returns 70.6mpg in combined cycle driving, so potentially it could cover the course on less than a gallon. But of course we're hoping they will do even better than that – it's all down to the drivers!
Each Nations Challenge car has been decked out in patriotic colours and the teams include regional and national motoring writers and Toyota's own 'Scot', head of PR, Scott Brownlee. A ninth Auris Hybrid, carrying the colours of the Union Flag will also be on the course, with Don Wales, the UK's Electric Land Speed Record Holder at the wheel.
Remember to check back to the blog for the challenge results next week – and don't forget to let us know what impressive mpg performances you've achieved in your own Toyota hybrid.