There are many ways to start a career at Toyota GB, Toyota Financial Services and Toyota Manufacturing UK. One of these is a Toyota apprenticeship, which offers students the chance to learn on-the-job.
As part of National Apprenticeship Week we sat down with Robyn Clarke, who joined Toyota Manufacturing UK (TMUK) in 2011 on a four-year Toyota apprenticeship.
Now a Quality Engineer at Toyota Manufacturing UK, she has been declared the 'Graduate or Degree Apprentice of the Year' at the Semta Skills Awards 2019.
Clarke is currently studying towards a B.Eng Hons Degree in Manufacturing Engineering, as well as undertaking her day-to-day work at Toyota's engine plant in Deeside.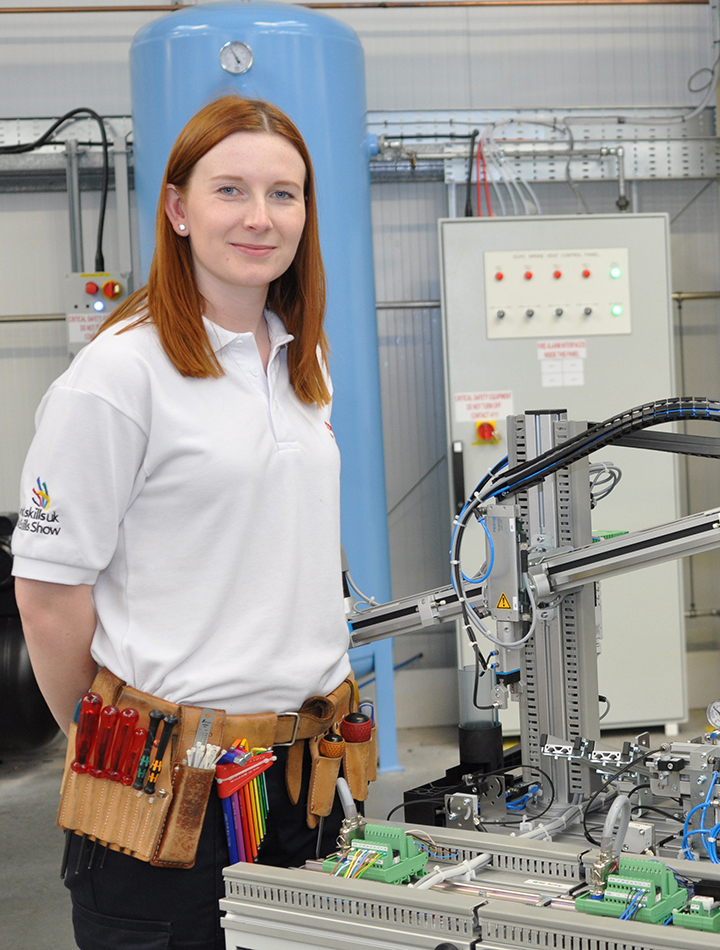 Hi Robyn. Tell us, how did you become a Toyota apprentice at TMUK?
Robyn: After my A-levels, I looked into the various options available to me. I wasn't sure what career path to take, so I decided against university – mainly to avoid the debt that went alongside it! Although I didn't have any engineering experience, I knew I liked being hands-on and had a pretty logical approach, so I liked the sound of engineering and thought it would be something I would find interesting.
Find out more: Applying for a TMUK Apprenticeship
What does the Toyota apprenticeship programme involve?
Robyn: I joined TMUK in September 2011 for a four-year Toyota apprenticeship. The course was really varied, covering topics from machining and welding to electrical wiring and even programming software! On completion I was awarded an NVQ Level 2 and 3 in Maintenance Engineering. I then went on to study for a Level 4 HNC in General Engineering.
You're now on a Higher Apprenticeship Scheme. What does that involve?
Robyn: I'm studying towards a B.Eng Hons Degree in Manufacuring Engineering, as well as undertaking my day-to-day work at Toyota's engine plant in Deeside as a Quality Engineer. I get given regular time out to undertake my studies at university, but it also means I use everything I'm learning back at the factory.
What have you enjoyed most about being a Toyota apprentice?
Robyn: Representing my country in WorldSkills was one of my career highlights. I had the opportunity to go to Brazil and represent the UK in the mechatronics category. This involved building, wiring and programming a small production line to a given specification. I even came home with a Medallion of Excellence!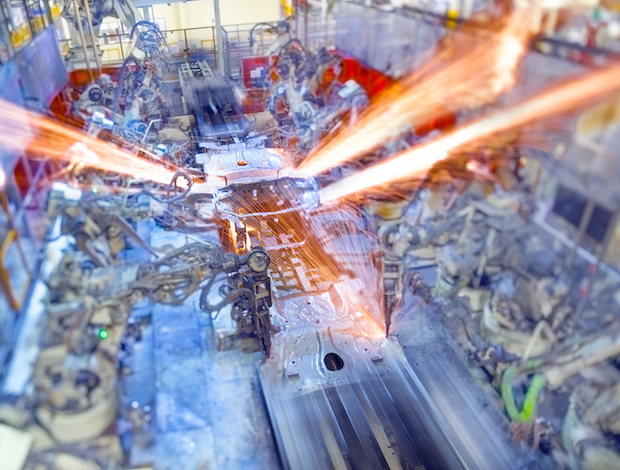 What have you learned in your time at Toyota?
Robyn: Since starting I've learned a broad range of both technical and personal skills. I have studied different engineering fields including mechanical, electrical, machining, fluid power and software. I've developed a deeper understanding of the manufacturing environment, learning about lean manufacturing and project management. Not only that, I've developed personal skills like communication and time management.
Learn more: Careers at Toyota GB
If you could give one piece of career advice to your 13-year-old self, what would it be?
Robyn: Don't panic! It's normal to be uncertain about what career path you would like to pursue. It's difficult to understand what different jobs actually involve at that age, so doing your research is essential. Try to arrange work experience so that you understand what different jobs involve. Alternatively, there are lots of career fairs throughout the country which you can attend, giving you the chance to speak to different employers and employees to get an understanding of what is involved in different jobs.
Read more What's it like to be a placement student at Toyota GB?