The recent launch of the Land Cruiser Utility model reignited many people's interest in tough, reliable and back-to-basics usefulness in an off-road vehicle. When it comes to utility and functionality, however, no other Land Cruiser generation can match that of the 70-series. This post concentrates on one particular example, the Land Cruiser Troopy, that has been pushed even further in that direction to become the ultimate overlander.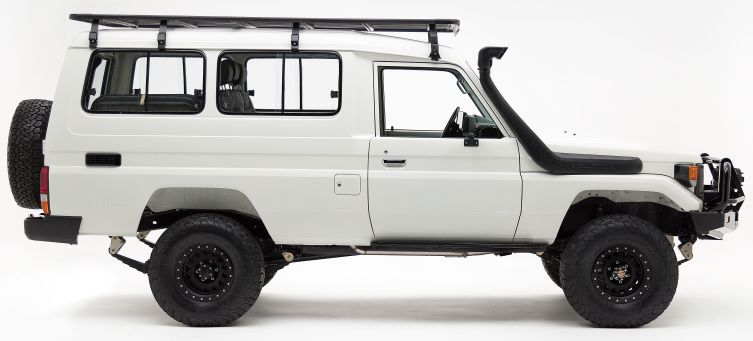 What's so special about the 70-series Land Cruiser?
While the iconic 40-series Land Cruiser usually receives the greatest attention, its direct successor, the 70-series, has eclipsed it in many ways. It has been in production since 1984 and nine years ago it exceeded the total production figure of its sainted predecessor.
So well-loved was this generation that ten years after it was discontinued in Japan it was re-released for one year only in celebration of its 30th anniversary of production. How many other vehicles can you think of that have been similarly resurrected like this?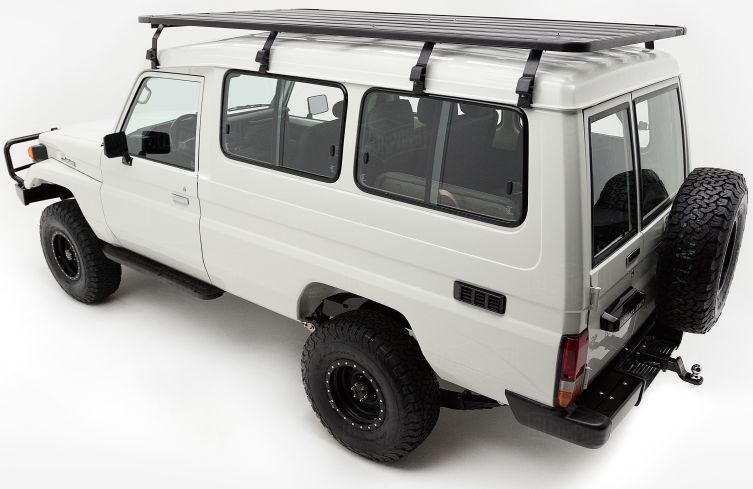 The 70-series line was also more modular and could be specified in two model groups, five wheelbase lengths, and countless body variations. In total there were more than 100 permutations, and that's without discussing facelifts or minor differences in trim applied over the years. The 70-series truly offered something for everybody.
Among these, one particular variation stood out – the HZJ75, affectionately referred to as the Land Cruiser Troopy. This long wheelbase troop carrier model resides in the Heavy Duty line. With its two-door and high-roof enclosed body, it was the direct successor to the much-loved J45 'bush taxi'.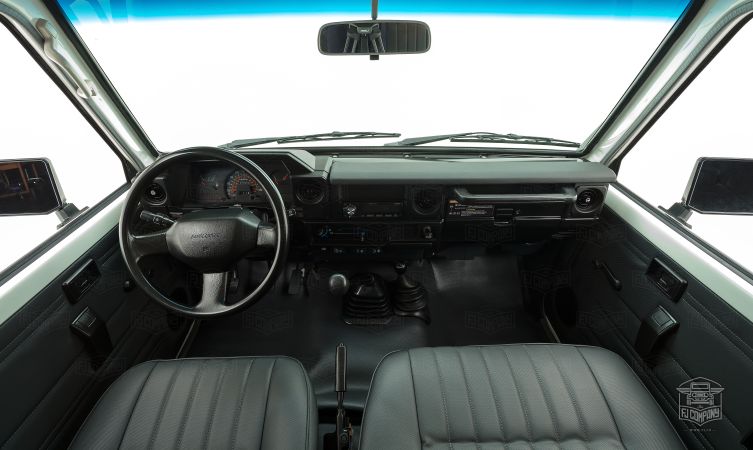 Offering more than two metres of bed length behind the front seats, it could carry huge quantities of cargo and up to 13 passengers – or both, if you made full use of its ample roof area. Because of this incredible functionality, the HZJ75 Land Cruiser became the go-to vehicle for hazardous expeditions and memory-making adventure tourism trips.
What's so special about this HZJ75 Land Cruiser?
Just look at it! If there is another Land Cruiser than fulfils its utility brief more effectively than this HZJ75, we'd like to know about it.
This 1992 example belongs to a family from Austin, Texas. They commissioned the specialists at The FJ Company to restore and modify the Land Cruiser Troopy to double as a daily driver and serious overlander for family adventures in the wild.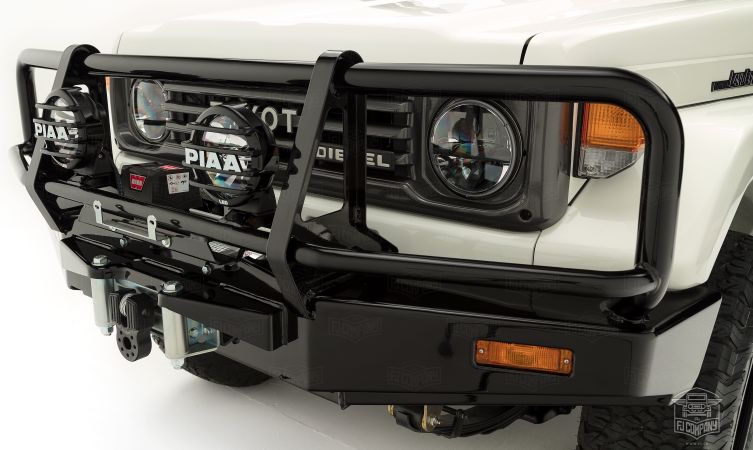 Due to its relative youth, the Land Cruiser was already in reasonable condition, with no major body deterioration. Nevertheless, a meticulous frame-off restoration was carried out to bring it back to as-new condition.
During this time the six-cylinder 1HZ diesel engine was fully rebuilt and mated to a brand new five-speed Toyota gearbox instead of the original four-speed manual. Also refreshed were the brakes and power steering unit. The ride height is raised on Old Man Emu suspension – a favourite upgrade of The FJ Company.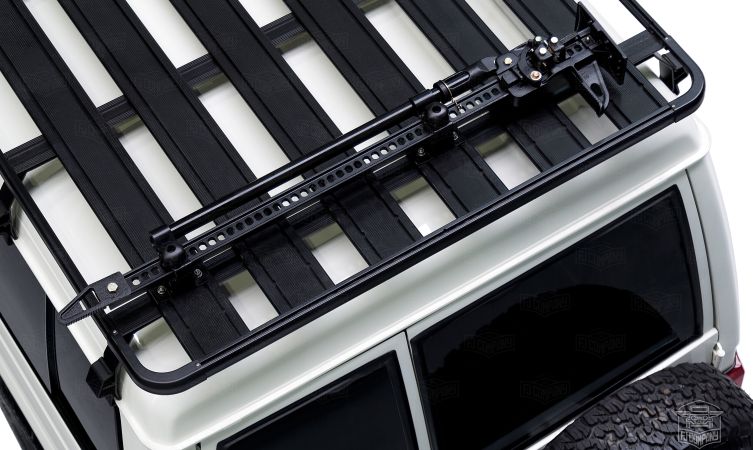 A number of extra measures have been included to improve the Land Cruiser's off-road abilities. These include a remote air-locking system for the differentials, high-mounted intake snorkel, a hefty front bumper and winch arrangement, and an all-encompassing roof rack complete with high-lift jack. Once the family has arrived at their destination, a dual battery set-up with split-charging facility ensures there is power for accessories.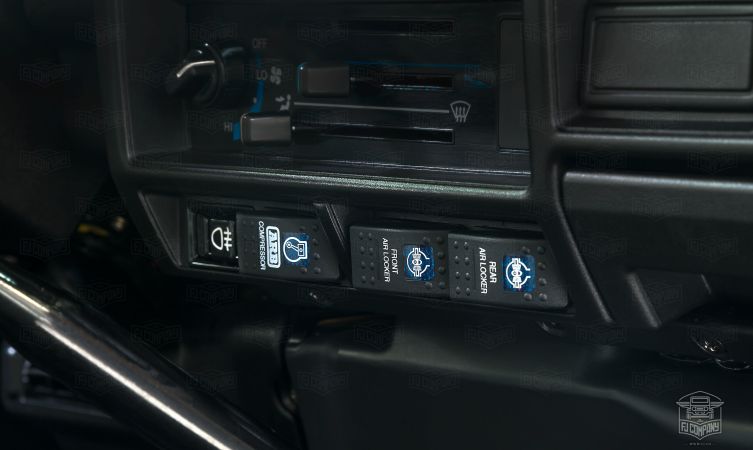 Inside the Land Cruiser Troopy, the original brown interior and two-row seat arrangement has been exchanged for a classier black and dark grey theme. Marine-grade vinyl has been liberally applied throughout and a pair of fold-down jump seats now line the rear of the cabin in order to carry up to ten passengers.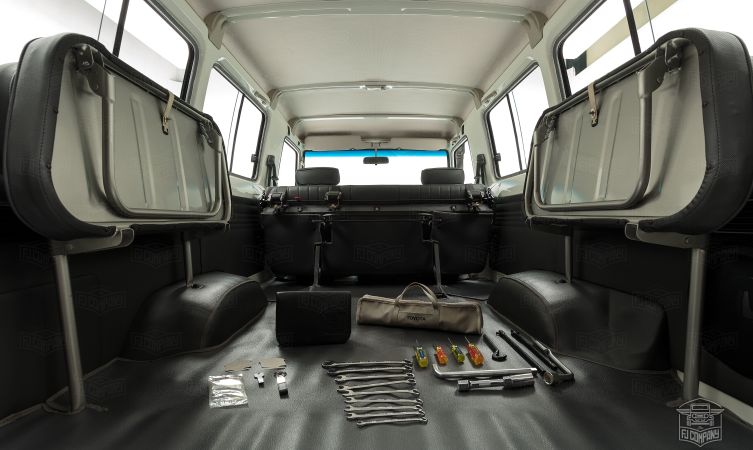 What's the difference between Heavy and Light Duty models?
At first glance, there doesn't appear to be much of a difference between these two model groups. Heavy Duty (HD) models had a tapered, rather than squared-off, bonnet shape, while the front indicators were mounted on the wings, separate from the grille and headlight surround. Light Duty (LD) models could also be specified with two-tone bodywork.
However, the key differentiators lay under the skin. HD models retained the tough but more agricultural leaf spring arrangement, while LD models offered coil springs all round for greater on-road comfort. LD models were powered exclusively by four-cylinder engines, whereas HD models were equipped with four-, five- and six-cylinder motors.
Restoring an HZJ75 Land Cruiser
The FJ Company has compiled a pictorial restoration of this Land Cruiser Troopy, which details its restoration and modification into this Texas family's adventure-ready overlander.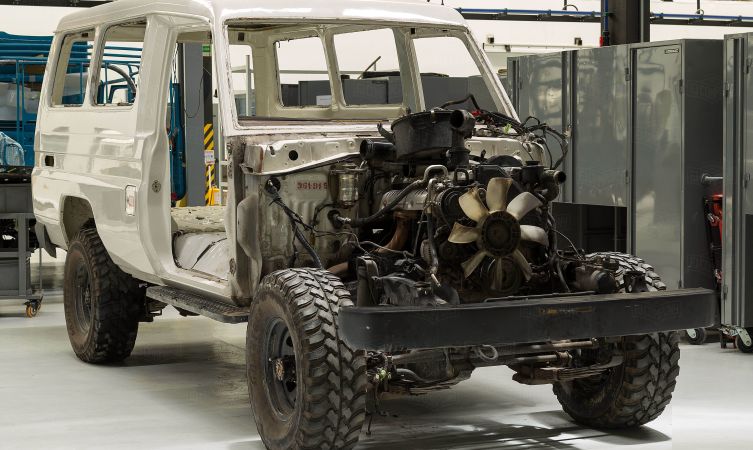 Learn more: History of the Toyota Land Cruiser (Heavy and Light Duty models)
Learn more: History of the Toyota Land Cruiser (Station Wagon models)