One of only two Toyota 2000GT models registered in the UK has been delivered to Goodwood ahead of the Moving Motor Show and Festival of Speed, which is taking place between Thursday June 25 and Sunday June 28.
We were there to snap the moment the mint condition model crept carefully off a covered trailer before being driven onto our track-side pavilion.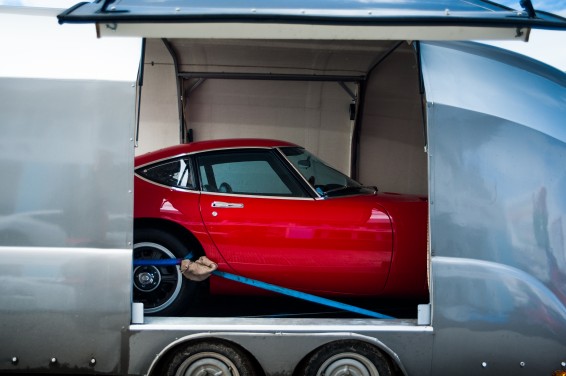 Sporting the registration plate '2000 TY', the car is almost entirely original, right down to the magnesium wheels for which the model was famous.
The car is powered by a 2.0-litre inline six-cylinder dual overhead camshaft engine which provides 150bhp, a 138mph top speed and a 0-62mph sprint time of 8.6 seconds.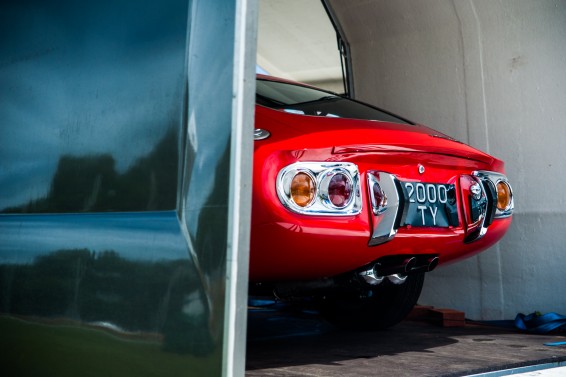 The 2000GT remains a true automotive icon, famously appearing in one-off convertible form in the 1967 Bond movie You Only Live Twice and setting 16 FIA world records for speed and endurance a year earlier at Japan's Yatabe Test Course.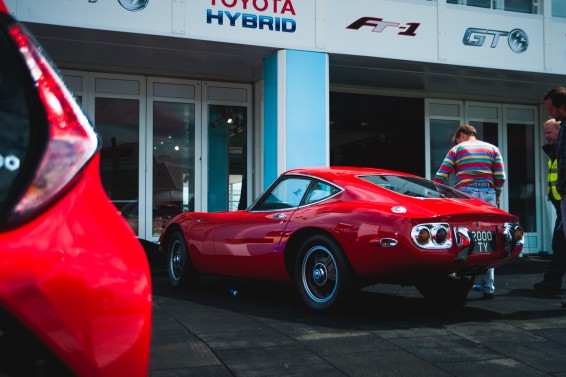 Just 337 examples of the 2000GT were produced during its three-year 1967-1970 production life, so the 2015 Festival of Speed provides an exceptionally rare opportunity to see the car in the metal.
The 2000GT will appear alongside the spectacular FT-1 concept car and a superb example of a JZA80 Supra.
Watch a Vine of the 2000GT's arrival at Goodwood.
Where next?
See what else we're bringing to the Goodwood Moving Motor Show and Festival of Speed.
Get the lowdown on our race-liveried GT86 models which have been specially prepared for Goodwood.