Seb Marshall, co-driver to Kris Meeke in the Toyota Yaris WRC, tells us how he's preparing for the infamous Rally of 10,000 Corners, the Tour de Corse.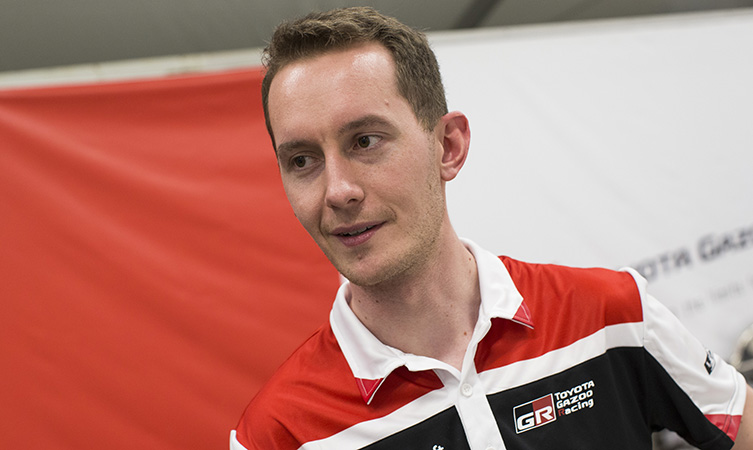 Marshall: "Sixty pages in half an hour? No problem. Especially when it's a good book. And this week, there's no better book than the one detailing Kris Meeke's pacenotes for France's round of the World Rally Championship, the Tour de Corse.
"Like you, I can easily knock off that many pages of a cycling magazine or a Dan Brown page-turner sitting on an aeroplane or waiting for a train. But this week's a little bit different.
"This week I'm going to be reading them strapped tightly – like, unbelievably tightly – into a Toyota Gazoo Racing Yaris WRC, while tearing through corner after corner after Tarmac corner. Not for nothing is the Tour de Corse known as the Rally of 10,000 corners…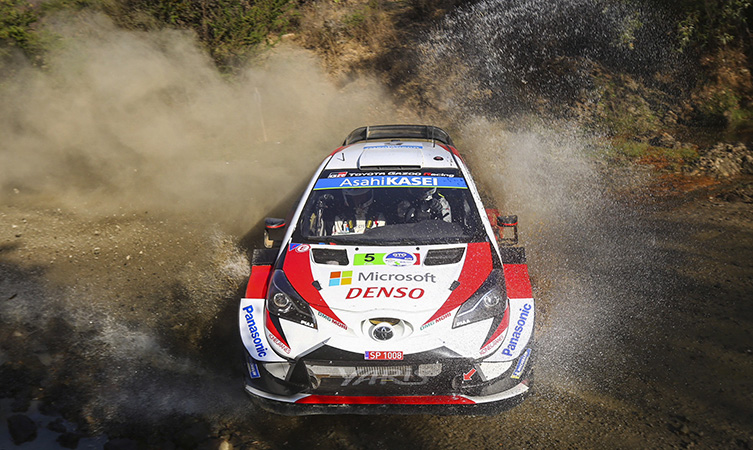 "Reading notes on these stages is relentless. Once you say, 'Go,' you don't stop talking. In some of the really technical sections of the route (pretty much every section of every stage!) you barely have time to catch your breath.
"Sitting on the line, it must be slightly unnerving for Kris. Once I've told him there's a minute to go before we start, I clear my throat and just make sure everything's good with my voice. Obviously we've got our crash helmets on, so he can hear all these noises through the intercom in his ear. He must wonder what on earth it's all about; nothing worse than starting a long, if slightly one-sided, conversation with a frog in your throat.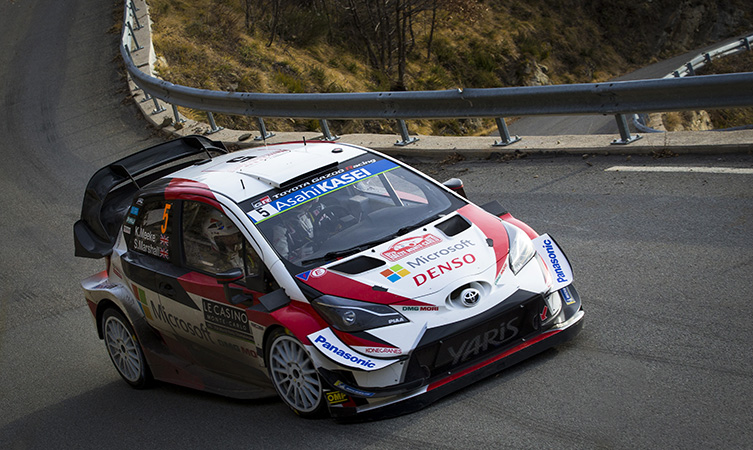 "Once the stage begins, it's just constant chatter. In the stage, instinct takes over. You don't think, you just read. Only very rarely do you get the chance to look up and look at the road, which is different to most events. Last time out in Mexico, for example, I had time to take the occasional sip from the CamelBak, but there'll be none of that this time around.
"Without the chance to look up, you're relying on your senses to tell you're in the right place and the job's going well. For example, if you call a couple of quicker corners followed by a hairpin, you know automatically when you're going to be leaning on the belts into the tightest corner.
"It's really cool. I love reading the notes. Writing them… that's another story.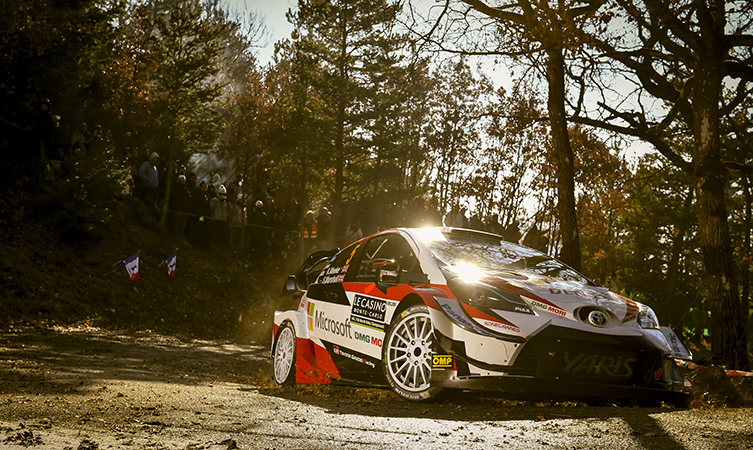 "This week, the vast majority of the route is brand new for everybody. This is great news for Kris as he generally goes really well on previously unseen roads, but for the co-drivers it means a lot of work. We will write the notes into our books – in pencil – on the first of two reconnaissance runs at the stages. On the second time through, we read the notes back to the driver and he refines or makes corrections to them.
"Writing in a notebook on your knee in a car going across bumpy ground down a twisty road at 40 or 50mph is not easy. Give it a go – obviously when somebody else is driving! Fortunately, as a co-driver, you learn this skill quickly.
"The recce is undoubtedly the hardest part of my job, especially on an event like Corsica. The focus and concentration is massive. A mistake of any kind will come back and haunt you a few days later when you're coming down the same stretch of road an awful lot faster.
"The speed of these cars around the corners in Corsica is mind-blowing, especially when we've got slicks bolted on and the sun's out. I've got the best seat in the house. And I couldn't think of a better place to sit and read a good book."