For a number of years Toyota has been pursuing various ways of applying its knowledge of production systems and process improvements within the agricultural industry.
An example of this was the launch in 2014 of Housaku-Keikaku, a cloud-based computing system (below) designed to help domestic rice farmers and cooperatives manage their harvests more efficiently.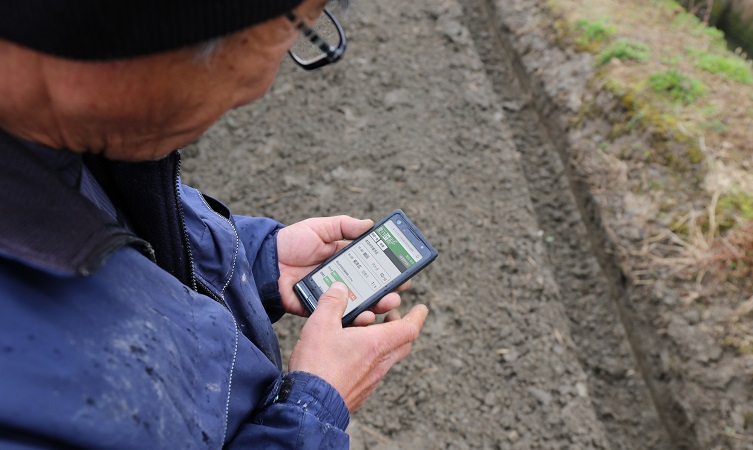 However, the latest development from Toyota's Agriculture and Biotechnology Business Division concerns the rapid analysis and mapping of soil characteristics. Because once the composition of the earth within a field is understood, farmers are able to improve productivity while simultaneously modifying their use of fertilisers or soil improvement agents.
Soil analysis is not new to the farming industry of course. But as you can see from the orange section of the diagram below, traditional sampling methods can take several months to diagnose the condition of the soil. At that point, it may be too late to apply a prescriptive remedy in time to properly cultivate the crop and harvest the results.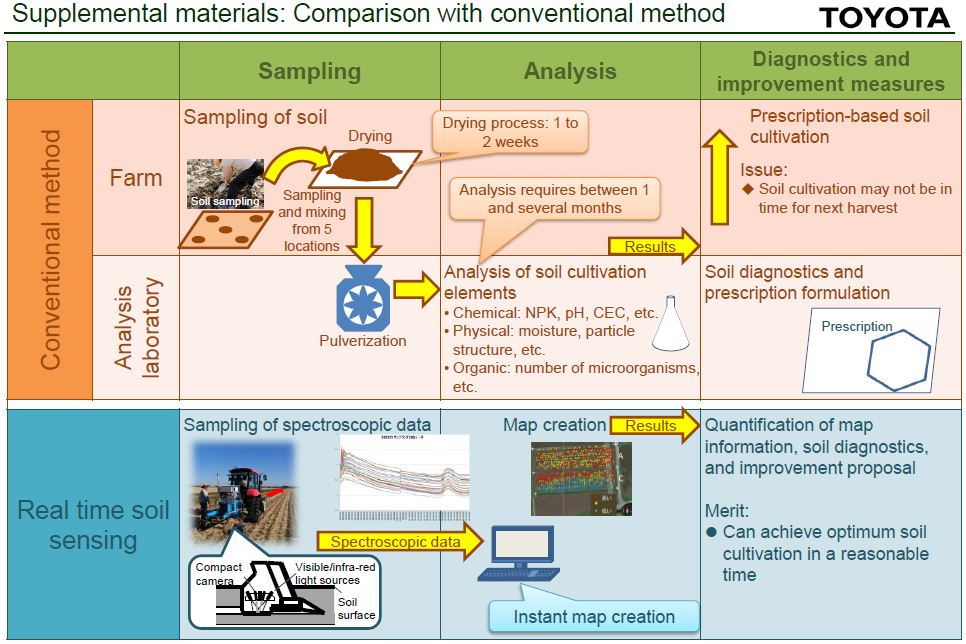 To solve this time-sensitive issue, Toyota has developed a system that analyses the soil and proposes improvements in real-time. It achieves this using a series of sensors integrated into a plough that is slowly pulled through the earth at a depth of 10-15 centimetres.
The sensors analyse around 30 different soil components and characteristics in real-time, and the spectroscopic data is immediately combined with GPS data to create a digital map of the field. The result is a clear, colour-coded indication of the soil's cation exchange capacity – its ability to hold essential nutrients – at regular intervals. This biological map can then be used by the farmer to strategically apply soil improvement agents to optimise the entire crop.
Validation tests were conducted in rice fields in Aichi Prefecture, Japan, between August 2017 and November 2018. The success of these has now led Toyota to conduct commercial feasibility field trials in Mie Prefecture in partnership with Tokai Trading, a Japanese company with a broad knowledge of agricultural machinery and fertilisers. The trial is expected to conclude in December 2019.