See also:
The philosophy of Toyota design
The five processes of Toyota design
Toyota Design: A smile says it all
Toyota Design: being a designer
Toyota Design: beauty, art and design
Toyota Design: a decade of awards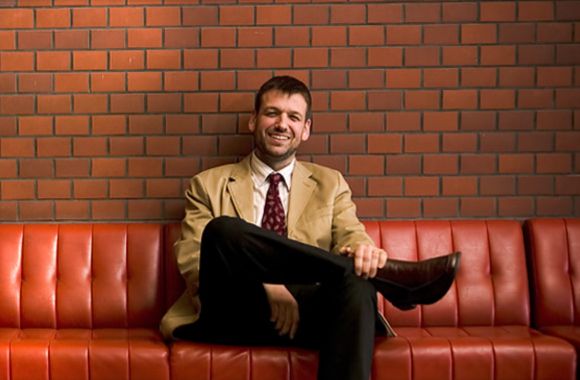 Simon Humphries, General Manager
"If I were asked to give one example of something that Toyota can be proud of, I would say that it is continuously striving to respond to customer needs. In today's world, customer values are continuously diversifying. People expect more from their vehicles, not only in a functional sense, but also from an emotional and self-expressive point of view.
"Tremendous effort is being directed into creating cars that will meet these diverse and somewhat contradictory needs with products that are not only unique and exciting, but also relevant to each and every person's chosen lifestyle."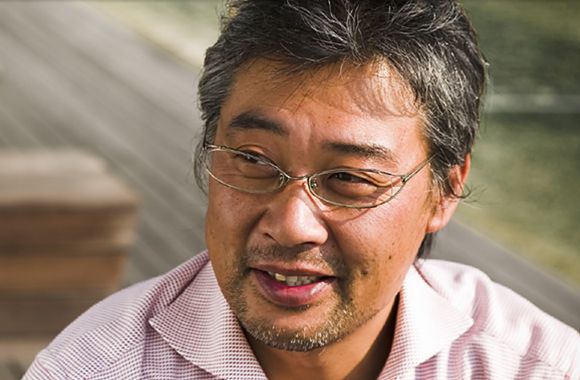 Yuji Fujiwara, Exterior Designer
"After deciding on an idea, we form a team with the clay modelers, and work together to create a three-dimensional model at actual size. If you make the first sketches too realistic then you tend to get bogged down in detail and lose sight of the essence of the idea. So we start off with a major objective, something which mustn't get lost, and convey this core idea to the modelers both verbally and via sketches.
"After the modeler has made what the designer has conveyed, the designer needs to take a step back and appraise it dispassionately. Ideas are like human personalities, they turn out best when the entire team helps to nurture them. It's all about working together to nurture an idea until it blossoms.
"A car should reflect an inner power in its profile and character lines. All elements of the styling should be fresh and vital so that energy radiates from the inside. A car should have a solid axis at its core that is unshakably grounded.
"At the initial stage, we don't have a clear picture of the final image. You have to give your best effort at each stage, and until you have completed it you can't see what the next step is going to be. Through repetition of this process, the model is gradually refined into a purer form and is invested with quality and depth. I suppose it's a process of adding some and taking some away.
"One of Toyota's strengths is careful attention; making a product that is better and better. As designers we watch over each project and nurture it like devoted parents."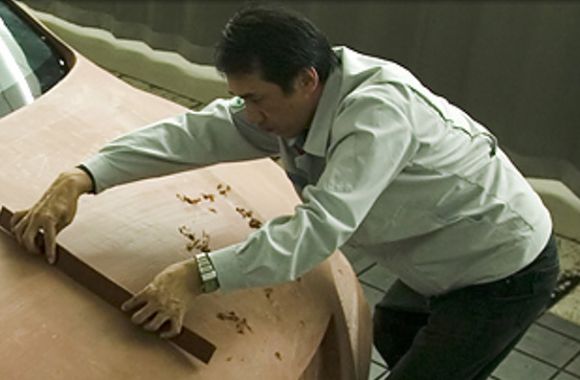 Akira Matsuda, Clay Modeler
"Just looking at the sketch and talking doesn't give me enough idea of how I can express the designer's aim. From touching the clay, I pick up clues on how to handle the places that are difficult to shape and the features that are important to the designer.
"When it comes to automotive styling, if the model doesn't have proper three-dimensional axis lines, it won't impress. It's the same with people; they may have a good figure but if their posture is bad they don't look good.
"When you take the two-dimensional model that the designer draws and add the third dimension, you don't just get a side view; you have to think of the diagonal and aerial perspectives as well. There are as many axis lines as there are perspectives.
"The designer is 100% committed because he or she wants to improve their idea. I have to be equally committed when setting the axis lines and molding the surfaces to give shape to the designer's creation. I have to make sure the idea doesn't get buried at the clay model stage.
"To make good cars, I think the designer and clay modeler have to be equals, sharing ideas and telling each other what we think. It's a close relationship and it can be intense at times but it is a process that leads to good cars. This relationship of trust is the strength of Toyota design. It's an asset of ours that we want to keep passing on into the future."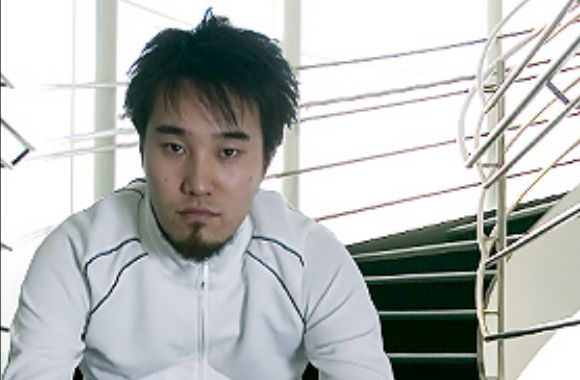 Masaki Motozaki, Designer
"After becoming an in-house designer, I realised how different industrial design is from artistic design, and the many difficult hurdles that need to be overcome before arriving at the final product. It's not enough for a car just to look stylish. With industrial design, it has to meet customer needs too. What functions are required? What style should the design have? You can't get to grips with these questions using written materials and conceptual plans.
"So I start by putting myself in the customer's position. I go to see the places where the customers I am thinking of live and work and I engage in the same routines. Having done that, I make sketches that encapsulate the style and functions that I think the customer is likely to want.
"But a sketch shows the world in 2D. Sometimes, I can see that it's going to end up different in 3D. So I go back and forth between the sketch and simple 3D model to compare the design with the picture I formed at the 'experiencing' stage. It's like taking the contents of my head and pouring them into a physical mold.
"I learned that it's important to try something, giving it your every effort, and not be bound by preconceived concepts. Whatever the idea, it's having the expert ability and technical skill to give it concrete shape that counts when it comes to presenting a design that meets individual customer needs with a correspondingly wide range of models. For the individual designer, that's a great work environment.
"No matter how challenging the idea, as long as customer needs and the original concept have been taken on board. you can be confident in presenting it. That's why I want to keep taking on new challenges. We're able to meet customer needs precisely because Toyota provides a work environment where designers can concentrate on their ideas."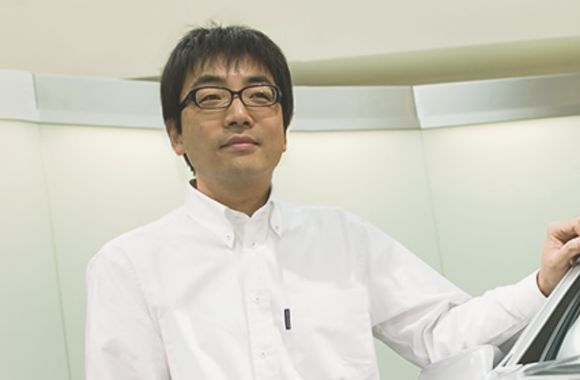 Kazuo Horibe, Wood Modeler
"Many people do not realise that wood is still used when developing new vehicles. It's my job to use chisels and planes to make models of various vehicle parts, and work on them until they look exactly like the real thing. If anything, the model needs to be built to a higher level of precision than the real car because afterwards it is carefully analysed and forms the direct basis for the data used to create the automotive product. That's why it takes about ten years to attain the necessary skills of a competent wood modeler.
"My job is to give shape to the designer's idea. But that can be difficult or even impossible with the techniques and tools we have at the moment. Still, saying that something is impossible from the word go isn't the way a professional craftsman operates. When the designer has thought hard to come up with an idea that he thinks is a winner, not being able to give it physical shape would mean not fulfilling one's responsibility.
"You also need to take on sophisticated demands in order to acquire new techniques and approaches. I believe it is our responsibility to pass on the knowledge that our predecessors worked hard to acquire, and try out new methods and materials. We shouldn't think that the way things are now is necessarily the best; we should always try new things, because that can lead to new design possibilities.
"You often hear the general public say that Toyota design is conservative, a reason for that being the feeling of reliability that Toyota vehicles give people. What I'd like to say is that it's a misconception to think that having a feeling of reliability is the same as being conservative. That's because in the world of design, it takes a fair amount of work on a vehicle to bring out a feeling of reliability.
"To put it plainly, if you prioritize design, it's not difficult to make a car with a stylish image. During the development process, we see any number of cars with that kind of design. But at Toyota, after reaching that stage, we take things one or two steps further in order to improve the quality of design: does it meet the occupants' needs, and can we visualise people using the car for a long period?
"It's easy to go for style first and then carry on with the rest of the design. But to meet occupants' needs without destroying style – in other words, to provide peace of mind – you have to have the courage to push design to the limit."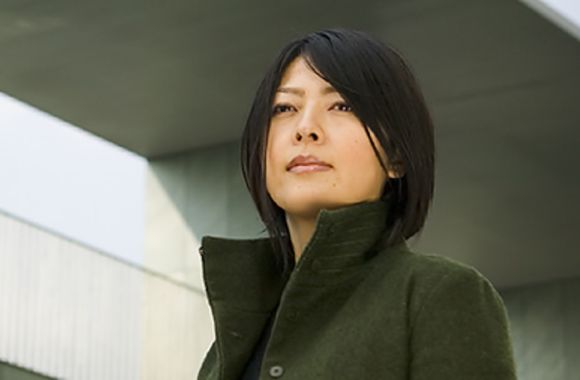 Keiko Shishido, Colour Designer
"Colour design involves coordinating the colour and materials of the vehicle body and interior. The way I work is to intuitively devise new colour schemes and materials after taking into account such things as the preferences of different regions and the number of units sold by colour.
"In general, colour design is seen as a process that follows car styling. But I think that if we reversed that thinking we might be able to discover a new kind of appeal. In other words, if we created styling from the perspective of colour design, it would lead to new features that have never been seen on cars before.
"For instance, we could design shapes and spaces that bring out the distinctive character of each material and colour. Colour can also express things that shape alone cannot. You can capture the feel of the times and create a more personal level of comfort and satisfaction for the customer. That's the true value of color design. It is because of the countless combinations of colour and material that I feel colour design has limitless possibilities.
"Ultimately, our idea is to deliver cars individually matched to individual customers. In this sense, you can say that color design plays an important role in giving shape to Toyota design. For instance, although a car may have only one vehicle grade, if there are a range of exterior and interior colour choices, customers can select their preferred combination from a large number of options.
"Our everyday environment abounds with colour, from the clothes we wear, the interior decor we choose to relax in, and the foods we like to eat. Letting people exercise the same kind of preference when they choose their cars is what Toyota's colour design is working toward."
See also:
The philosophy of Toyota design
The five processes of Toyota design
Toyota Design: A smile says it all
Toyota Design: being a designer
Toyota Design: beauty, art and design
Toyota Design: a decade of awards