It's six months since the new Prius was launched to the media, so we thought now would be a good time to gather together the opinions of some of our leading motoring journalists.
The high volume of coverage reflects the new Toyota's status as one of the most important cars to be introduced this year, and, not surprisingly, the benefits of its full hybrid technology were subjected to close scrutiny.
As the reviews we've linked to here reveal, new Prius has enjoyed a largely enthusiastic and appreciative welcome from the press, with widespread acclaim for the technical quality and real-world capabilities of the Hybrid Synergy Drive system in cutting emissions and fuel consumption.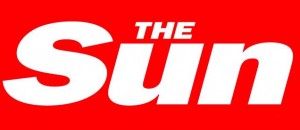 Ken Gibson reaches more readers than any other UK motoring print journalist and he was quick off the mark to praise the new Prius for being "greener than ever" with better handling and looks. Interior space and boot capacity were also given the Gibson seal of approval, as well as the prices, pegged at the level of the previous model.
www.thesun.co.uk/sol/homepage/motors/ken_gibson/2476733/New-Prius-is-green-king.html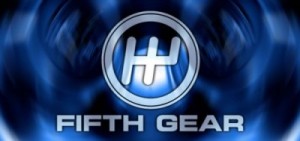 The Fifth Gear web site welcomed new Prius with five stars, declaring it "looks better, drives better, is great value and is still by the far the greenest family car you can buy". Questions were raised about dynamic performance and trim quality, but the value for money of the pricing was deemed "almost unbelievable".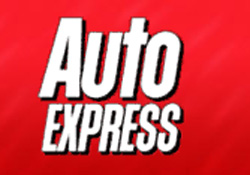 "The best hybrid on the market" Auto Express declared in its headline for its Prius first-drive feature, giving the new model four stars and emphasising improvements in acceleration and refinement and the technical achievement of the more powerful, but lighter and compact full hybrid powertrain.
www.autoexpress.co.uk/carreviews/firstdrives/236860/toyota_prius.html

Autocar magazine's full road test of new Prius acknowledged how the car has successfully moved from leading on its technical wizardry to become "a desirable machine in its own right" concluding with four stars and the statement "the Prius finally makes sense."
www.autocar.co.uk/CarReviews/RoadTestsHistory/Toyota-Prius-1.8-VVT-i-T-Spirit/241339/

The Telegraph turned to Richard Bremner, editor of cleangreencars.com, to assess the new Prius and his report praised it for being a "more civilised" car that deserves to reach a wider audience. He appreciated the choice of driving modes and considered 60mpg economy achievable in everyday driving. On the downside, he wasn't keen on the "confusing" dashboard displays and noise from the powertrain.
www.telegraph.co.uk/motoring/carreviews/5579842/Toyota-Prius-hybrid-review.html

iMotor's Tom Phillips drove Prius around London and claimed it left Honda's Insight "completely outclassed" in terms of engineering achievement, but he questioned its dynamic capabilities compared to conventional family hatchbacks such as the Golf and Focus. Top rated were the car's refinement and hybrid system, but price and eco-performance in everyday driving were criticised.
www.imotormag.co.uk/carreviews/266095/toyota_prius_18_vvti_t_spirit_review.html