Award-winning naturalist Steve Backshall is famous for bringing exotic locations, incredible creatures and perilous expeditions to life on our TV screens.
Steve's boundless enthusiasm for adventure continues in his private life, which features adrenaline-fuelled activities such as white water kayaking, rock climbing and parenthood. The vehicle accompanying Steve on these homeland adventures is his Toyota RAV4 Hybrid, a choice that he feels says as much about his lifestyle as his focus on conservation.
To understand a little more about why Steve zeroed in on the RAV4 Hybrid, we got in contact for an informal chat.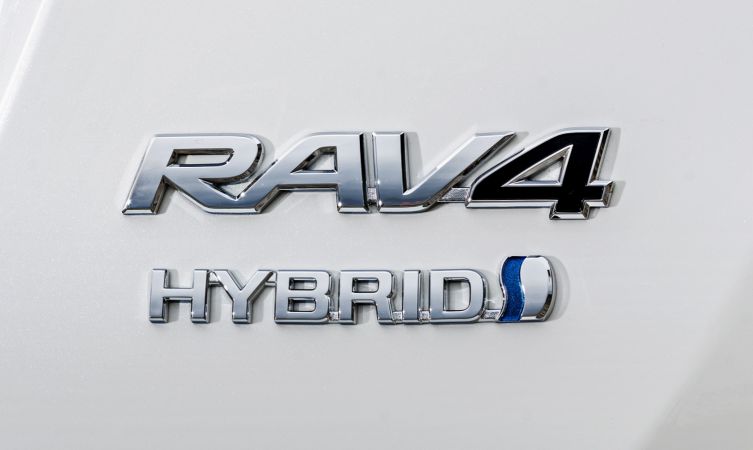 We understand you've spent some time in Japan. Did this experience turn you into something of a Japanophile?
Steve: "Oh yes. I love Japan and spent a year out there, mostly in dojos learning karate. When I left I was pretty much fluent in Japanese but now I'd need to spend a good couple of days back there before chatting properly. It's an amazing country – it feels so different and exotic."
Talking about world travel, how do you reach some of the remote locations we see on your TV shows?
Steve: "I have to say that most of my expeditions focus on human power. That's my big passion, to use my own energy to get me places: exploratory cave diving, first ascents of Arctic mountains, first descents of Himalayan white water rivers… But vehicles like Hilux and Land Cruiser are remarkable and provide the mainstay of our team's transport in getting as close as possible to some of these places.
"Certainly when we were cave diving in Mexico, we found that we were able to drive near to some of the entrances of these vast networks of underwater caves in our Hilux. It was pretty handy to do that with all our scuba equipment and then dive straight in to one of the most exciting exploration environments on earth."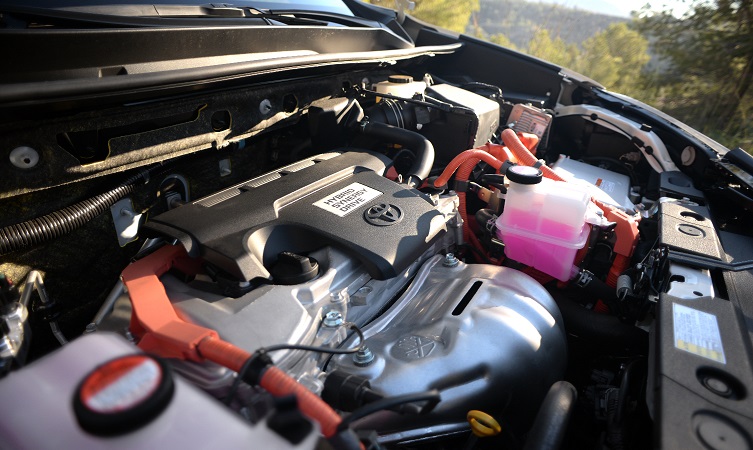 As somebody who works in conservation, what are your concerns when buying a car for personal use?
Steve Backshall: "My main concern is to do the right thing, and that can be pretty difficult nowadays. You're led down certain paths in choosing an ecologically conscious car, only to find that a year later different information is published that says you've done it all wrong. I got very much stung that way with diesel.
"Economy is also important. I believe very strongly in the science of climate change and that we should all be doing our utmost to reduce our impact on the environment.
"For me, trying to find a form of transport that is as close as possible to carbon neutral is really difficult. I live in the back end of nowhere and a good distance away from any public transport, so I have to have a car. But full electric doesn't work for me just yet. That's why I bought a RAV4 Hybrid, as I felt it had all the right credentials."
What has Steve Backshall's RAV4 ownership experience been like?
Steve: "The car's been amazing. I find everything about it really natural and easy to use. In some cars it takes you half an hour just to figure out how to turn the radio on, but that's not the case with the RAV4. Everything is instinctive and exactly where you would want it to be.
"The fuel consumption is exceptional, it's remarkably well-specified and it has a massive amount of space in the back so that on weekends I can go kayaking without needing to put anything on the roof rack. Being able to chuck everything in the car and make it my base is brilliant. I've even been able to sleep in the back of it."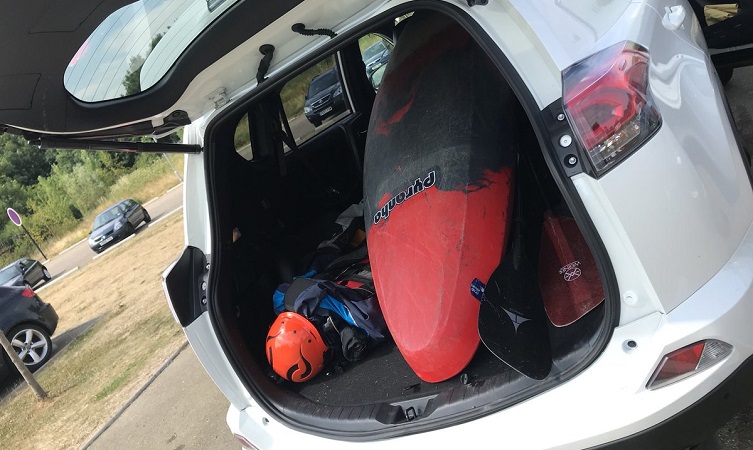 With regards to sleep, we hear the RAV4 is particularly good at getting your three-month-old son Logan to nod off…
Steve Backshall: "I tell you what, I went out super-early this morning to drive him around because he was having a bit of a meltdown. So from three o'clock until half past five I was cruising around our local country lanes just lulling him off to sleep.
"Being able to jump in and flick on the heated seats to be warm and comfortable when it's freezing outside is fantastic. It makes a huge difference."
And we guess the RAV4's luggage capacity is helpful for him, too…
Steve: [laughs] "Don't they need an incredible amount of clobber! I always thought that I was logistically organised and knew what I was doing… until all of a sudden you have to leave the house with a three-month-old.
"When we go on expeditions, it's all about going light and streamlining your kit, getting it down to the minimum possible. You can't do that with a baby. The one thing you forget is always the one thing that's most essential to stopping them screaming."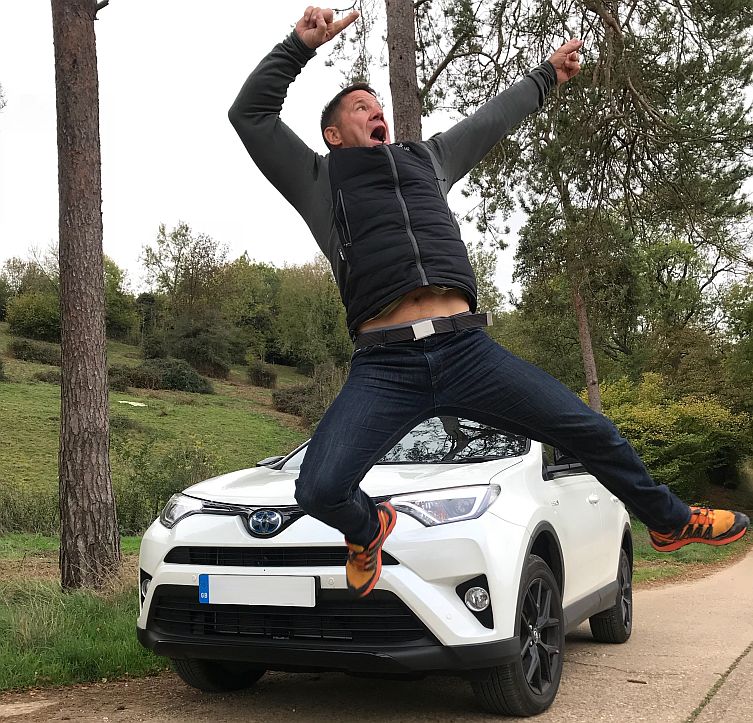 Have there been any recent, memorable expeditions?
Steve Backshall: "Oh yes. I've been working on a new series that will air on TV in March next year. It's the biggest project I've ever done – the most exciting and ambitious that I've ever been a part of – and I'm so, so proud of it.
"More than anything, I want to get across the sense that exploration is not dead. It still happens now, today, in 2018. There are still stunning parts of our planet where human beings have never been to, and I'm hoping that people seeing this series about places they may not have even heard of before will be inspired to have adventures of their own."
We can't wait to see the show. Steve Backshall, thank you very much for taking the time to speak with us.