What does mobility look like from different perspectives? To achieve ever-better mobility for all as Toyota evolves as a global mobility company, it actively works with innovative startups like Sociability that bring new inclusive mobility ideas to the market and answer that question.
Sociability is a service that is innovating the accessibility space by empowering disabled people. Through the Sociability app, disabled people can find reliable and accurate accessibility information – and it can transform their lives.
To understand more about the day-to-day challenges faced by disabled people, the work of Sociability and its team, and how Toyota contributes to and benefits from this collaboration, we spent the day with the Sociability team in Brighton. Watch the film below, or read on to find out more about the team and their aims.
Sociability was inspired by the firsthand experience of its founder Matt Pierri. When starting university, he discovered that finding accessibility information was incredibly hard and meant contacting each location directly. "It was really tiring, really challenging, and really difficult to find any information, let alone information at the level of detail that I needed," explains Matt.
To address this real-world problem, Matt and his student friends began to crowdsource detailed local accessibility information for colleges, libraries, halls of residence, restaurants and bars, and published it online for the benefit of others. "That's where Sociability really grew from," says Matt, "[an] organic need for this information to allow disabled people to go out and about and do the things they want to do with the people they love."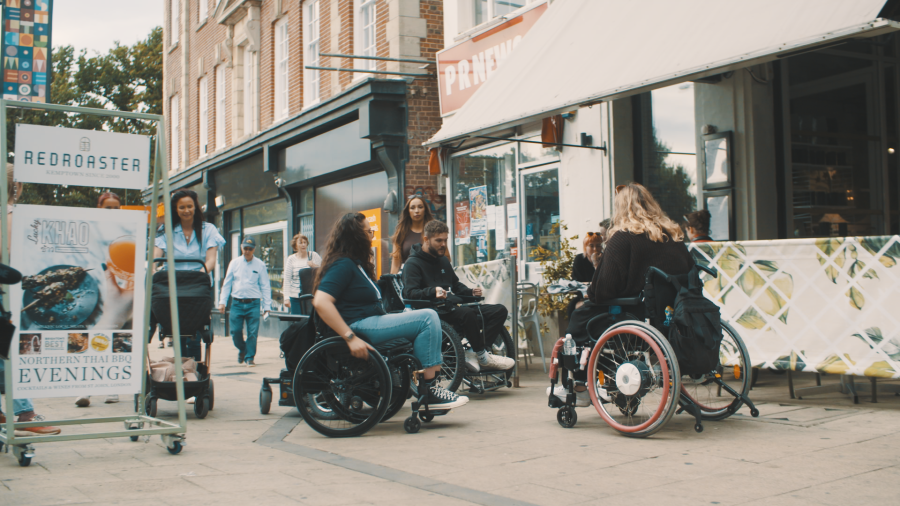 Matt's experience is a snapshot of a much greater issue: "One in five people have a disability of some kind," he explains. "A lot of those disabilities are invisible and actually 80 per cent of those disabilities are acquired, so people aren't born with them – it's something that happens to them throughout their lifetime."
Consequently, Sociability is aiming to empower people with accessibility for all. It uses Matt's original concept of user-generated, crowdsourced accessibility information and supercharges it, covering an ever-growing number of areas and venues for which users can find detailed accessibility information to assist with their specific accessibility needs.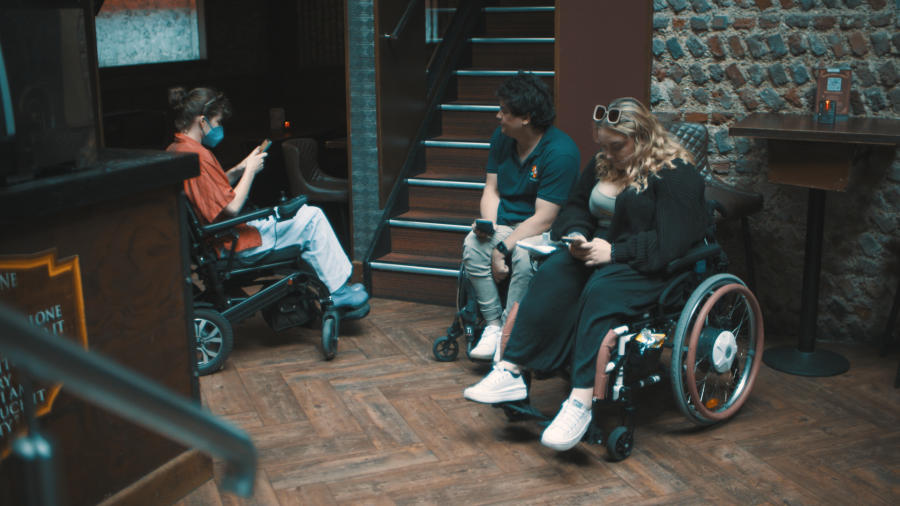 One of the ways Sociability grows its database is through organised mapping days where Sociability team members and users map an area, recording details and accessibility information about the venues – shops, bars, restaurants – and engaging with business owners to highlight the benefits of providing greater accessibility. "The reaction from businesses is really positive," says Gem Turner, Sociability's social media associate. "If you're not disabled you might not think about it, but when we have that conversation, we end up talking about someone they know who's disabled and they say, 'oh yeah, that would help my friend as well.'"
That aspect of improving mobility for all is what caught the attention of the judges in the Toyota Startup Accelerator awards in 2020. The grant funding provided through the programme has enabled Sociability to expand and grow, and also forged a relationship between the two companies.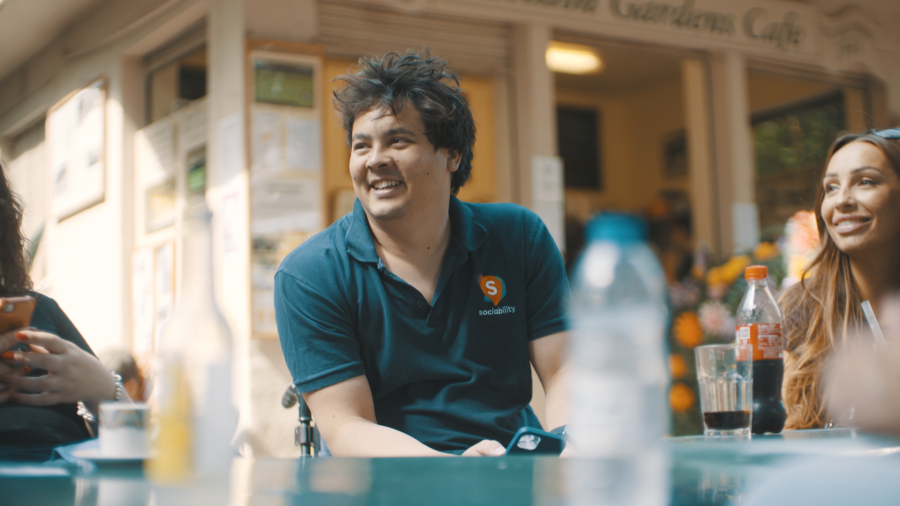 With Toyota, Sociability has already embarked on projects across the UK including working with KINTO, Toyota's mobility brand. "We're currently working with the KiNTO team in Derby thinking about how to improve accessible transport," Matt explains. "A huge part of being able to participate in society for disabled people is not only finding accessible venues but being able to get there with the accessible transport." Sociability provides accessibility information to DerbyGo (by Kinto), an app-based service that helps the staff and students of Derby College and the University of Derby plan and make integrated journeys in the area.
Sociability is also working with the Toyota Mobility Foundation to take the lessons learned in Derby and scale them across cities, events and organisations around the world. And, closer to home, Toyota GB is already working with the Sociability team to map it headquarters and to feed Sociability's insight and experience into the design of Toyota's retail spaces so that they are more accessible and welcoming to disabled employees, stakeholders, guests and visitors.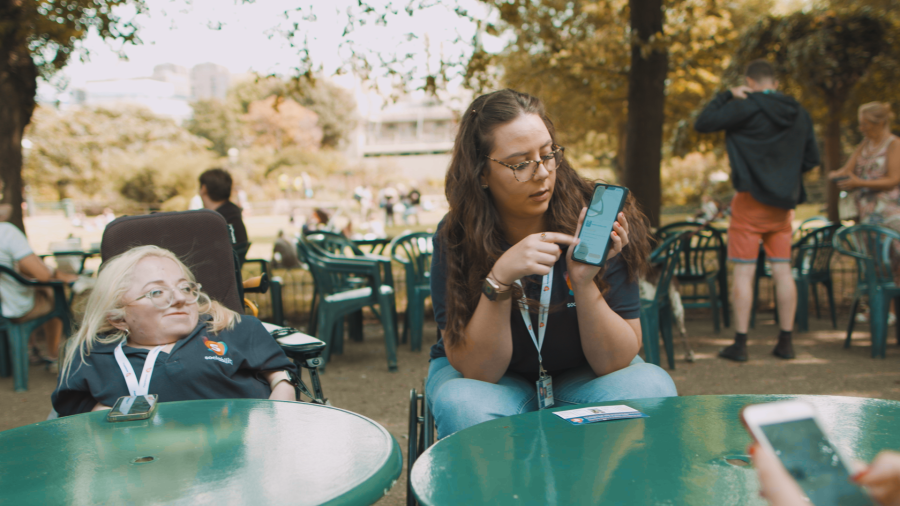 For the future, Matt and the Sociability team will continue to drive forwards the availability of accessibility information to empower all people as they move from place to place and experience different spaces." What we're really trying to do at Sociability is give people back that peace of mind so they can go out and do the things they want to comfortably and confidently," sums up Matt. With Toyota's commitment to inclusive mobility and the hard work of innovators like the Sociability team, maybe it's time we changed our minds about what is possible.