Rachel Shepherd, Toyota (GB) General Manager, People and Workplace Experience, has been named a winner in the Automotive 30% Club – Inspiring Automotive Women Awards.
Rachel, who has been at Toyota (GB) (TGB) since 1999, was honoured by the award judges for her collaborative and consultative approach to developing people, including devoting time to personally coach and support individuals. She plays a leading role in driving the company's development as a first-class employer with an inclusive culture and a considerate, caring environment. She has worked on many initiatives to further the careers of women at TGB, including the introduction of a 'women on the verge of brilliance' development programme and policy development in areas such as menopause.
We caught up with Rachel to know more.
How did you get nominated for the Automotive 30% Club Awards?
As a member of the 30% Automotive Club, we take part in the Inspiring Automotive Women Awards each year, informing our employees of the nomination process. I was fortunate to receive a number of nominations from my colleagues.
How does it feel to have won the Automotive 30% Club Awards?
Very special and extremely humbling that my colleague took the time to nominate me, particularly as I work with some amazing women that I find truly inspiring.
Tell us about your career – how did you get into your role at Toyota GB?
I started my career on a management trainee programme at Surrey County Council, undertaking a number of placements over the three year programme, finally landing in a HR learning and development role in the Central HR function, managing the management trainee scheme that I had left and working on large management development programmes.
I then left Surrey to work for a Magazine house (very glamorous) as their Training Manager and then from there I moved to TGB, initially as the Training Manager and then I have moved into various roles within the HR Team to the role I am in now i.e. General Manager, People & Workplace Experience.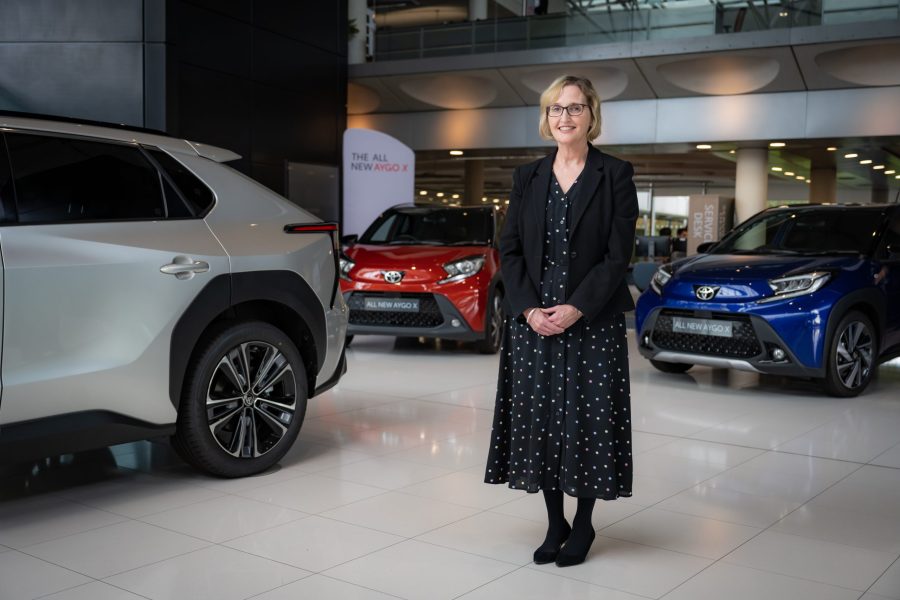 What's a 'day in the life' at Toyota GB like for you?
Varied! The people team are managing and developing our employee experience framework and ensuring that we are thinking about how we help and support our managers to deliver the best employee experience for their teams. My role is to oversee this and challenge where we need to make change to ensure this is best in class whether this be in our Wellbeing offer, creating an inclusive environment for all, our Learning and development offer or how we are attracting and retaining talent. From a Workplace Experience focus it is about ensuring our services enhance the employee experience and that our Eco HQ is place where people love to come to work.
What is the 30 in 30 and how much progress has Toyota GB made so far?
30 in 30 is our aspiration to have 30% of our senior roles filled by women by 2030. In terms of progress we are currently at 28% and have therefore set ourselves a new target of 40% by 2030.
What initiatives have you introduced for women at Toyota GB?
We revamped our job profiles so they are more attractive and inclusive, changing their tone and language and making it clear how the job will develop an individual's skills. We have also changed the way we advertise our roles and where, again thinking about the language so that we are removing barriers to application such as reducing the number of essential skills needed so people don't disclude themselves.
We introduced talent forums at all levels of the business to highlight the talent we have and increase visibility.
We have introduced a number of policies aimed at removing stigma such as menopause awareness and pregnancy loss. When we introduce these policies, we do so with conversation guides so managers and employees have the structure to start what can be a sensitive conversation.
We have also introduced a safe conversations policy so individuals can raise those things that are getting in the way of them being their best at work, giving people a means to tackle that behaviour or conversation or comment that isn't helpful.
We also participate in the 30% Club mentoring scheme which matches mentors and mentees across different businesses.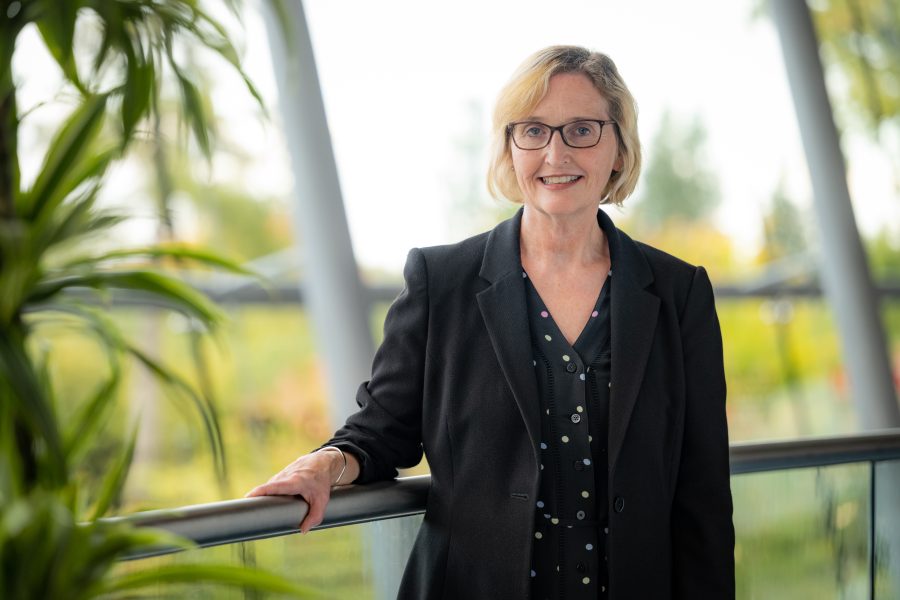 How are you working to help attract more women to Toyota GB?
We use social media and LinkedIn to highlight examples of what working for TGB is like and highlighting the great women we have in our business and what they are achieving. We also take part in Outreach activities going into schools talking about the opportunities in the Automotive Industry. We also sponsor the 30% Clubs Inspiring E zine which shares articles and insights of real models in our industry, with the aim of creating a super network.
We track the data of who applies to roles we advertise and then use that insight to see if for some roles we get more female applicants than others and then look to understand why that may be and how we ensure that role is more attractive.
Toyota careers – what's it like to work at Toyota GB?
In terms of emerging talent and our graduate programme we partner with Rate my Placement and at key parts of our recruitment campaign we highlight the activities we have in place to support and develop the women in our business.
Taking part in recognition awards is also a key part of showcasing what the talent in our business is achieving.
How does Toyota stand out as a place that will help develop people's careers?
We focus on internal movement and helping individual be the best they can be through the focus on their development and our learning offer. Our managers have regular 1 to 1 sessions with their teams and we have quarterly review conversations looking at what's going well and what I can focus on to progress my development. We develop our managers to be great coach's with the training we provide in coaching mindset and skills.
We have a robust succession planning process and have regular conversations to understand an individual's career aspirations.
Tell us more about the 'women on the verge of brilliance' programme?
Our women on the Verge of brilliance programme is open to any woman at TGB, over 70 have attended. I have been a participant myself. Most attend having heard from others how impactful the programme is. Its fundamentally a facilitated conversation around how the individual's see themselves, how our self-perception can often limit us, and how others see them , each individual seeks three pieces of feedback for critical stakeholders prior to the programme, and then how they want to be perceived and the actions they will take.
The programme also provides tools and coaching. However, it's also about the support the women give to each other and the great networks that are formed by the experience and connections they have shared. Many women who have attended still meet up to continue that support in their Network of Brilliant Women.
Automotive 30% Club: what's your favourite Toyota and why?
I have many that I have been fortunate to drive over the years. My first car on starting TGB was an MR2, I couldn't believe it as I had a Fiat Panda before that. I always loved my Yaris, great when we had snow and easy to park (not my forte) and now I drive a Lexus NX which I love.