A UK company, SociAbility, is among four winners in the inaugural Toyota Startup Awards, held in Barcelona on 25 February.
Organised by Toyota Motor Europe (TME) and the ISDI business school, through ISDI Accelerator, the Toyota Startup Awards were created to uncover and offer support for innovations that can help provide better mobility for people with physical impairments, elderly people, children and those living outside urban areas.
Eight start-up companies were shortlisted from nearly 200 applications to exhibit their products and services and pitch their inclusive mobility solutions at the Finals.
More than 3,000 people participated in the public voting, after which an expert jury composed of executives from Toyota and ISDI Accelerator took the final decision.
The applications were centred around socially inclusive mobility, accessibility and disruptive mobility.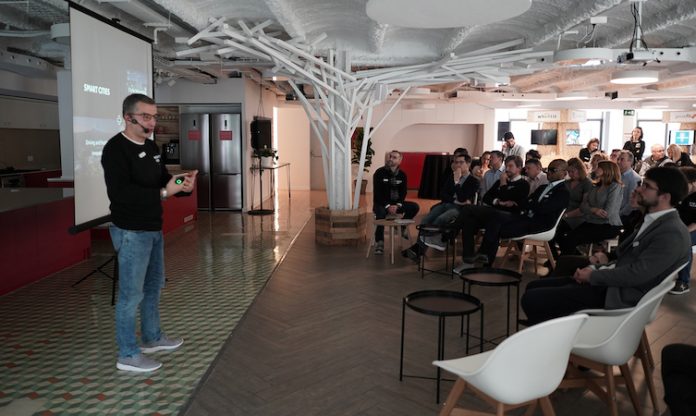 Toyota Startup Award winners:
SociAbility – providing reliable and accurate accessibility information
SociAbility has created a smartphone app which empowers disabled people to explore their communities with confidence, ease and peace of mind by collecting and sharing detailed, reliable and accurate accessibility information for hospitality and retail venues.
Matt Pierri, CEO of SociAbility said, "It has been such a privilege and a pleasure to be involved in the Toyota Startup Awards and to join this wonderful community of entrepreneurs working to empower disabled people in so many ways. We are really excited to partner with Toyota and ISDI to take SociAbility to the next level and to really make a difference to the lives of disabled people everywhere."
ProsFit – accessible, affordable and comfortable prosthetics
ProsFit (Bulgaria) has developed and commercialised a solution to provide accessible, affordable and comfortable prosthetics to millions of people who would otherwise find mobility extremely challenging. This enables the delivery of high-quality service provision and community-based rehabilitation in remote areas of low and middle-income countries.
Seamless Vision – urban autonomous navigation for the visually impaired
Seamless Vision (Israel) is building a robot helping the visually impaired navigate autonomously in urban areas. It guides users throughout the urban landscape, helps them to explore new places and always brings them back home safely. The technology combines multiple sensory systems with deep learning modules that constructs a human-like perception of its surroundings to enable a complete urban autonomous navigation.
Wheeliz – peer-to-peer wheelchair accessible vehicle rental
Wheeliz (France) is the first website dedicated to peer-to-peer wheelchair accessible vehicle (WAV) rental. Wheeliz enables wheelchair users to rent a car directly to any WAV owner.
The four award winners will receive training, mentoring, funding, as well as the potential for future collaboration with TME, a package of benefits known as the 'Toyota Accelerator', which runs for four months and includes:
Assignment of business mentors for each startup to help grow their business.

Working with specialised mentors, successful entrepreneurs, experienced investors and C-Level executives from big corporations.

An immersive training bootcamp.

An initial investment of 25,000 euro in equity-free cash.

A demo day to pitch in front of top TME executives and private investors.

Potential for collaboration with TME.
Read more: Shortlist announced for the first Toyota Startup Awards