To mark the 200th anniversary of the Battle of Waterloo, a charity bike ride called Ride of the Lions: Waterloo 200 will be held between Waterloo, just south of Brussels, and London from 17-20th June.
Taking part in the ride will be 16 former British and Irish Lions rugby players and four wounded veterans who are beneficiaries of Walking with the Wounded charity.
The 200 mile bike ride commemorates the journey taken by one Major Percy as he was entrusted to take news of Wellington's victory over Napoleon at Waterloo back to the Prince Regent in London in June 1815.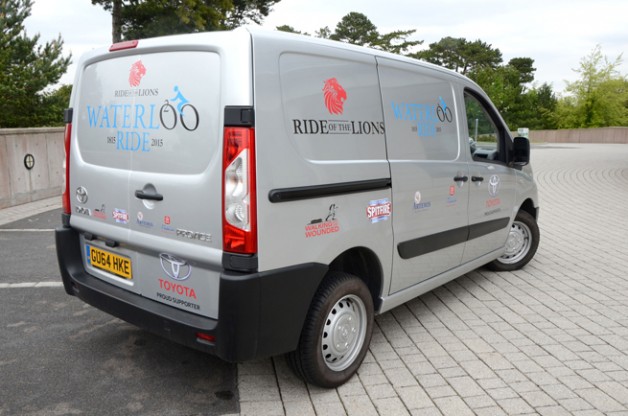 Toyota GB is supporting the ride by supplying a Toyota Proace support vehicle, and Toyota GB staff are also taking part in the ride. Details of their JustGiving page can be found here.