The Corolla Touring Sports is beginning a series of month-long demonstration loans to regional police forces around the country to trial its potential as a future patrol car.
Manufactured at our Burnaston plant in Derbyshire, the Excel grade model has been modified to meet police requirements, including the chequered livery and roof light bar.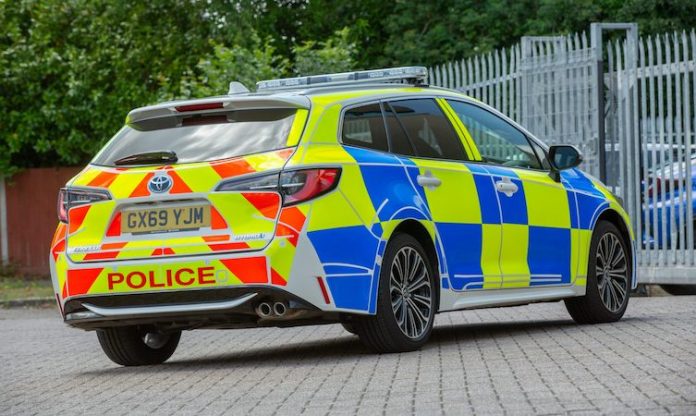 While the police are busy keeping the streets clean, the Corolla's efficient 2.0-litre self-charging hybrid powertrain will help keep the air clean during patrols. Its reliability and durability mean it's the perfect vehicle for the tough day-in, day-out demands that are required. With police constantly on the road, they are in safe hands as an array of Toyota Safety Sense systems are fitted as standard to every Corolla model.
The boys in blue won't have to worry about space as the Corolla Touring Sports boasts a large 598–litre boot (seats folded up), which means plenty of room for all the necessary police equipment needed.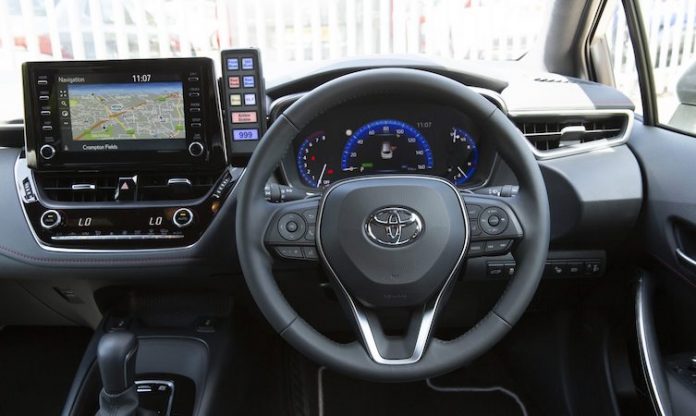 Toyota is well known for helping the emergency services with vehicles, with previous cars including the Yaris, Corolla, Avensis, and RAV4 models over the years. The latest RAV4 has currently been recruited by the Welsh Ambulance Service as a rapid response vehicle, while the Land Cruiser has seen action a patrol car for both the police and the Highways Agency. Meanwhile, the Hilux has seen its uses extend to the most remote locations thanks to its uses by both the Coastguard and mountain rescue teams. Even the Toyota Mirai, the hydrogen fuel cell car at the forefront of future zero-emission technology is currently in use by the Metropolitan police across London.
Stuart Ferma, general manager of Toyota and Lexus fleet, said: "The loan programme, supported by a our public sector fleet specialists, will demonstrate the performance and practicality benefits of the Corolla hybrid, and how it can help police forces reduce their fleet emissions with tried-and-tested technology. As a hybrid, it also provides more flexible performance compared to an all-electric vehicle and doesn't require recharging facilities."
Learn more about the Corolla range by clicking here.