The GT86 BRZ Drivers' Club invited us to join them with three of our classic-liveried Goodwood GT86 head turners down at the National Motor Museum in Beaulieu, Hampshire, for a day of rear-wheel-drive Simply Japanese fun. We took along the Ove Andersson, Castrol and Esso Ultron GT86 tributes.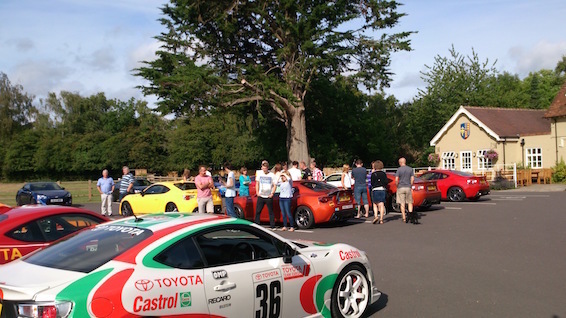 Meeting around 15 cars and their lovely owners at the White Hart pub in Cadnam, we sipped tea or coffee before setting off in convoy to the event through the beautiful New Forest.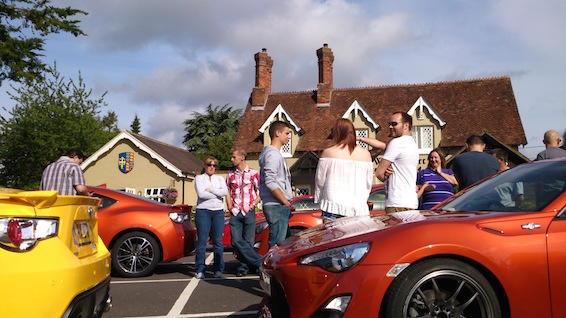 Everyone involved clearly enjoyed the scenery – both natural and automotive. No two '86s were identical. Creating a stir were the number 72 car of just 86 Giallo special editions, a heavily modified 'GT Orange' beauty and many other variations which all looked and sounded great together.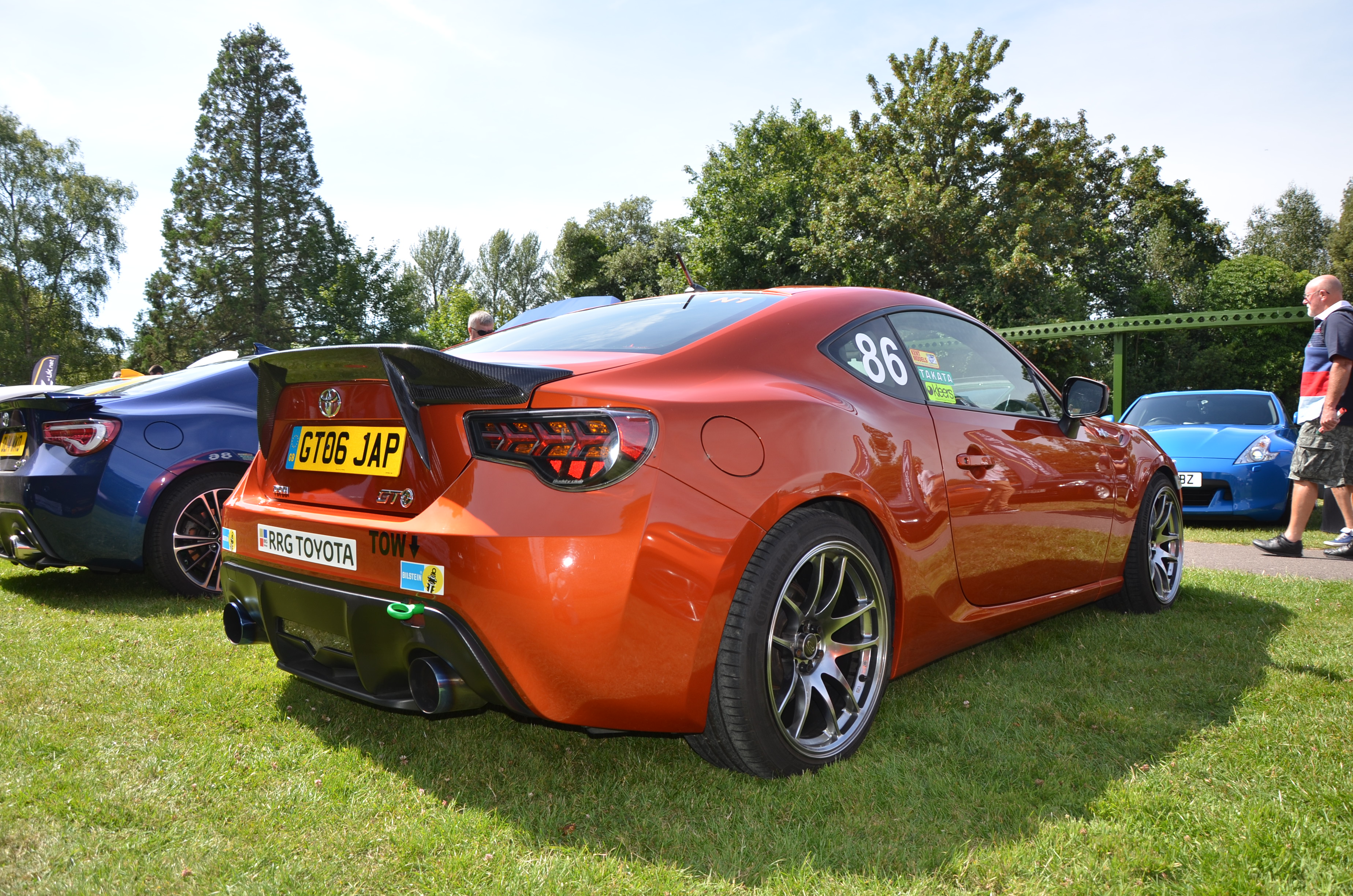 Sunshine, tasty cars and burgers were the order of the day. Beaulieu hosted hundreds of Japanese vehicles and provided us with a great opportunity to check out the huge dedication our classic and modern Toyota owners have for their varied cars.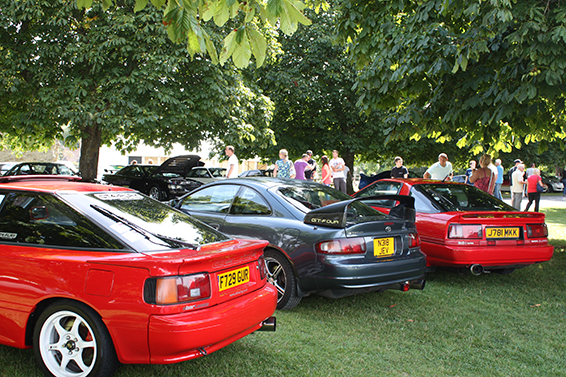 Our trio of loud GT86s were in excellent company with our host club and stirred up conversation from visitors of all ages – the Esso 'tiger' car impressing the toddlers among us, the Castrol appealing to teens and twenty-somethings due to its Forza and GranTurismo gaming-found fame. The cars served to remind people of Toyota's illustrious racing pedigree across several decades and in both rally and track competitions.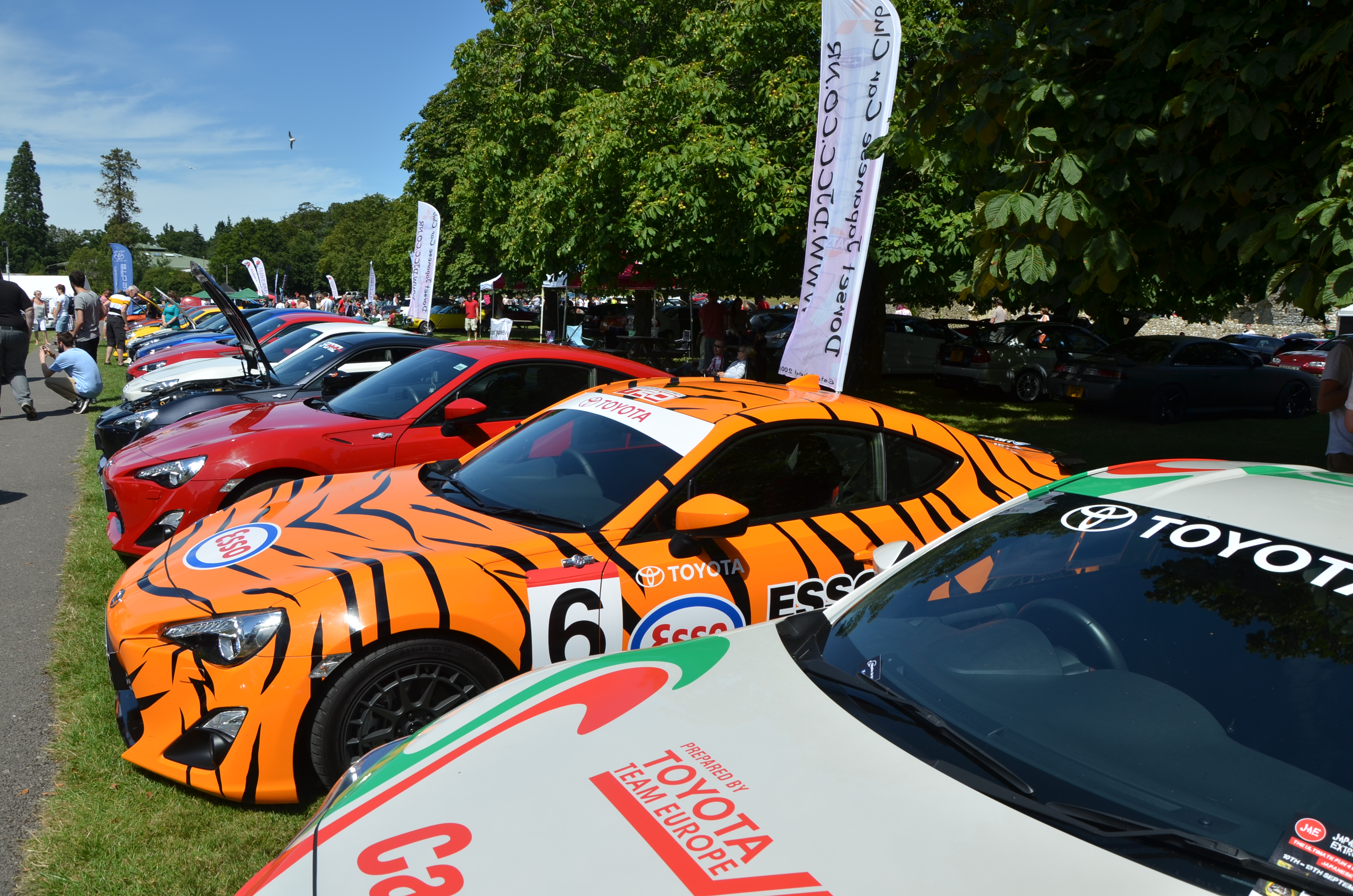 The MR2 Roadster Club bagged themselves a sweet pitch on a highly visible mound near the museum and gathered plenty of interest in their white MkI and set of MkIII MR2s. Other generations of Celica and Supra were represented too.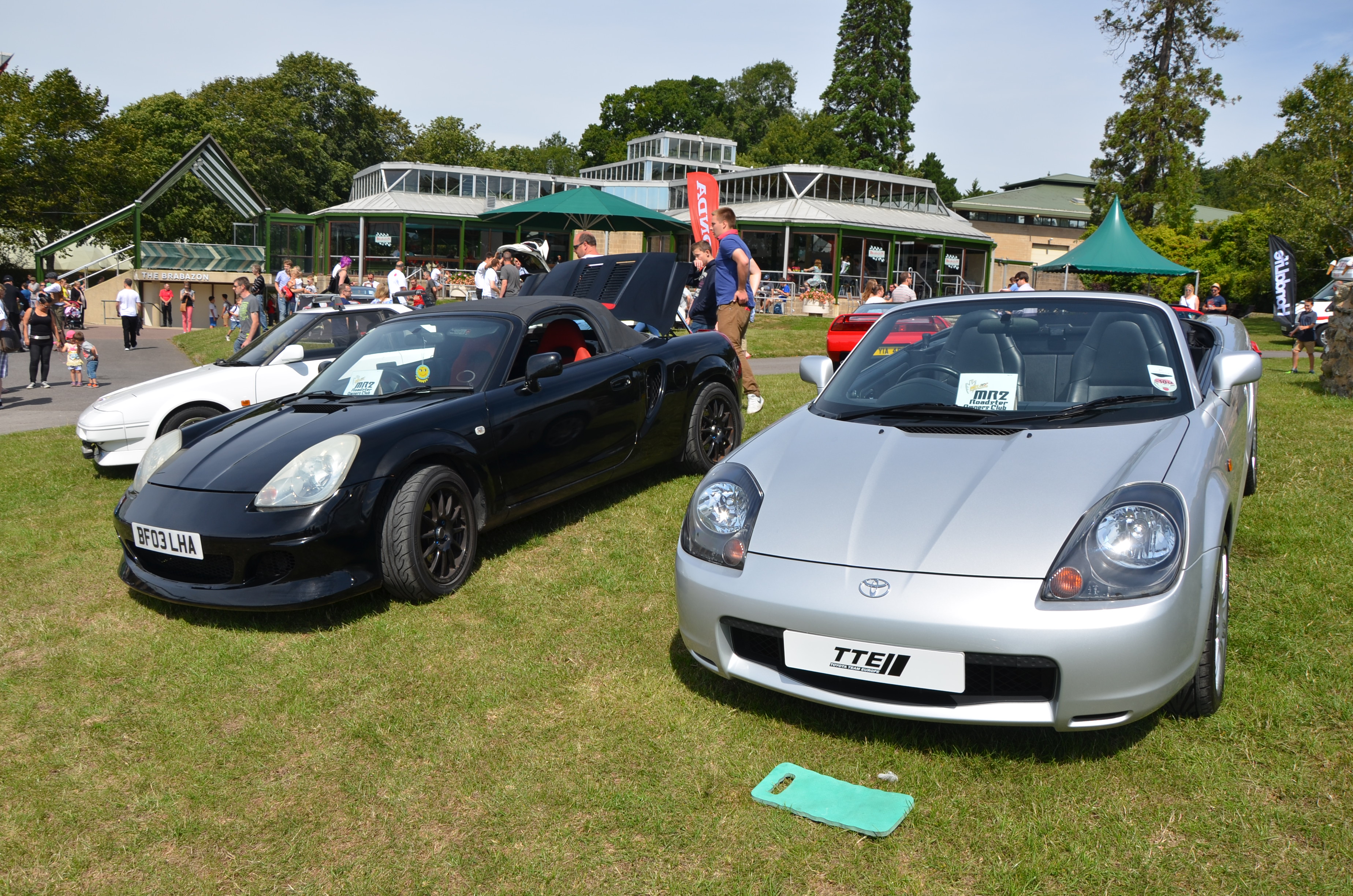 Also catching our eye were the more creative, some might say wacky side of the spectrum: a monster-truck Hilux (which was up for sale) and the bright FJ 'Coffee Cruiser' owned by Clive and Claire which was rightly nominated as one of the People's Choice Award Top 10 out of all present.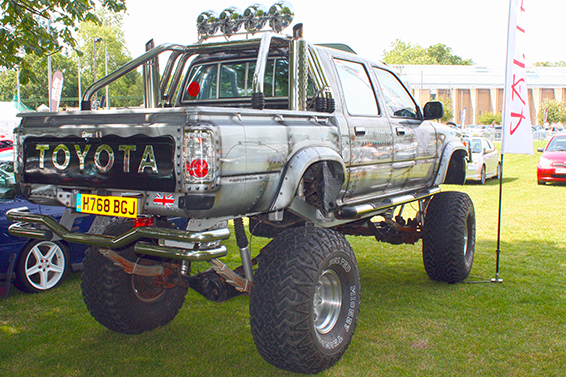 All in all, Simply Japanese at the National Motor Museum was a petrolhead's delight and an excuse to show off some of our favourite GT86 creations.
Details in this article were correct at the time of publication.