See also:
All Toyota owners' stories
Toyota centre Mid-Ulster Cars in Northern Ireland got in touch with us on behalf of one of its customers, country veterinarian Liam Young. Liam was well known to the centre, having been loyal to it for 16 years. But instead of constantly updating his Toyotas to new models, Liam had returned year after year to service his trusty Land Cruiser, which as of August 2014 had covered 410,000 miles.
Naturally, we got into contact with Liam to hear what life with the car was like. Through the means of email and Skype, he told us: "I purchased my three-door Land Cruiser on July 15 1998 from Mid Ulster Cars in Cookstown, County Tyrone. The registration plate – WIW 1303 – had been refused by another man on grounds of superstition."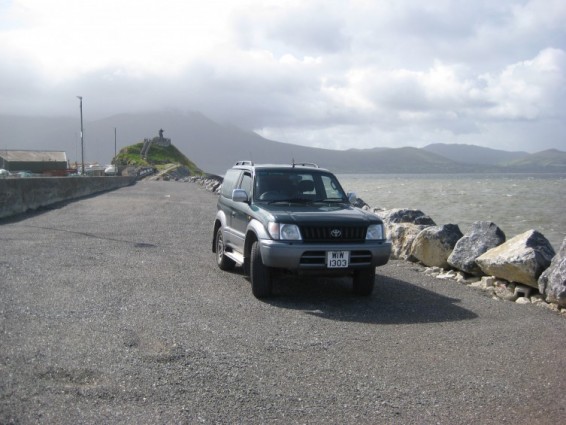 Fortunately, the gentleman's superstitions were unfounded, and for the next 410,000 miles '1303' proved itself to be "absolutely bulletproof." Liam explained: "The same engine is still singing like a sowing machine (the agricultural kind). The turbocharger, gearbox and exhaust are all still original too." To put that distance into perspective, 410,000 miles is equivalent to circumnavigating the Earth 16 times.
What's even more remarkable is the kind of life that 1303 led with Liam. Day-to-day the car doesn't get an easy ride; Liam's job as a country vet means that he is often required to reach remote areas, accessed only via tough terrain. But 1303 has never missed a beat, as he explained: "The car went up and down roads and tracks similar to those seen in Helmand province! It tackled all sorts of weather, including the arctic conditions of 2010. Then, when I became a family man, 1303 had the dual function of being both workhorse and family car."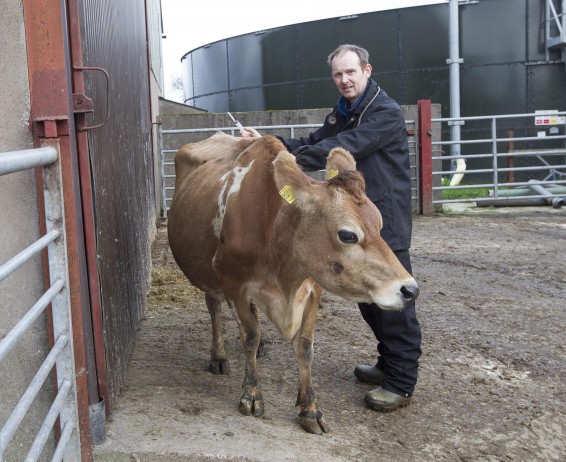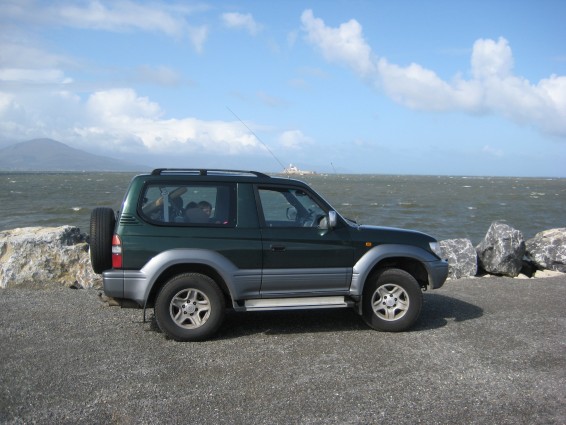 Liam's Land Cruiser is a 90-series model, which was a more sophisticated proposition than the 80-series before it. Though it still possessed the go-anywhere capability of its predecessor, its road manners were honed. The steering, for instance, was altered to rack and pinion, while double wishbone independent suspension was adopted at the front with four-link coil suspension with lateral rods at the rear. Most models in the line-up featured permanent four-wheel drive. Consequently, the 90-series married the reliability necessary to cover huge mileages with the levels of refinement and ease of driving required by drivers completing them.
Covering so many miles across so many years, we asked Liam to share with us some of his fondest memories of owning the car. "Hmm, that would probably be its first job," he said. 1303 was the wedding carriage for Liam's brother's wedding, for which Liam was the best man. "When the photographer stood up on the hotel balcony to take a picture of all the wedding guests I parked the Toyota strategically in the background. My shiny new car seemed to upstage a lot of very posh ladies!" he reminisced.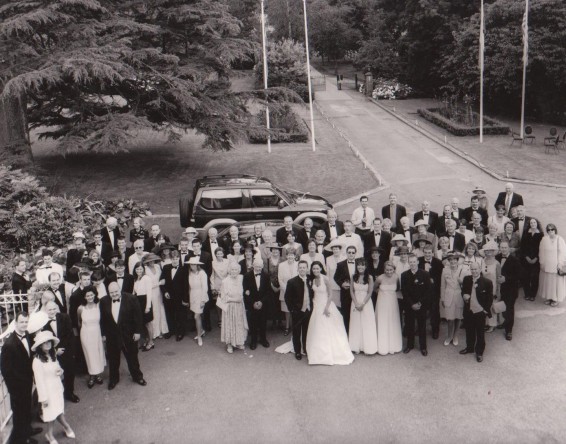 Through the years, Liam has kept 1303 in good working order: "I always serviced 1303 regularly with Mid Ulster Cars and would like to commend the team there for years of sterling support and customer service," he said, adding that "1303 has become part of mid-Ulster folklore. My bond with 1303 was such that all attempts to make me buy a new vehicle were rejected because I could never find anything as good."
Comparing the way in which the world has changed between the Summer of 1998 and today makes Liam's ownership of his 90-Series Toyota Land Cruiser all the more remarkable. Back then, social media, the iPod and Wi-Fi didn't exist, and the average price of a home could still measured using five figures. The only real constant has been the reliability of 1303!
Finally, in August this year, Liam decided that the time was right to retire the car. Still roadworthy but looking a little tired, 1303 was replaced, fittingly, by another Land Cruiser, a 2007 120-Series with 47,000 miles on the clock – fewer than 12% of 1303's total.
As told to me by Liam Young. Do you have a Toyota story that you'd like to share with us? Leave a comment below and we'll be in touch shortly.