Kirobo, the world's first talking robot astronaut, has returned to Earth!
After an impressive 18 months on board the International Space Station, humanoid communication robot Kirobo returned to Earth as a passenger on SpaceX's CRS-5 Dragon cargo supply spacecraft
SpaceX boss Elon Musk tweeted that the craft has successfully splashed down in the Pacific and welcomed the craft – including its precious cargo – home.
Coming home pic.twitter.com/FmrmYs6R6V

— Elon Musk (@elonmusk) February 11, 2015
Kirobo, the 34cm-tall robot built with the help of Toyota, has been on the International Space Station since August 2013.
It became the first robot to talk in space later in that same month when it said: "On August 21, 2013, a robot took one small step towards a brighter future for all."
Kirobo's primary purpose was to see how a robot could emotionally support isolated people, conversing with Japanese astronaut Koichi Wakata during his mission on the ISS.
However when it was time for Commander Wakata to return to Earth, leaving Kirobo on the Space Station, it was the robot who seemed to have to keep its emotions in check when it said: "I'm a little tired, so I think I'll rest a while, but I hope you'll look up at the sky sometimes and think of me."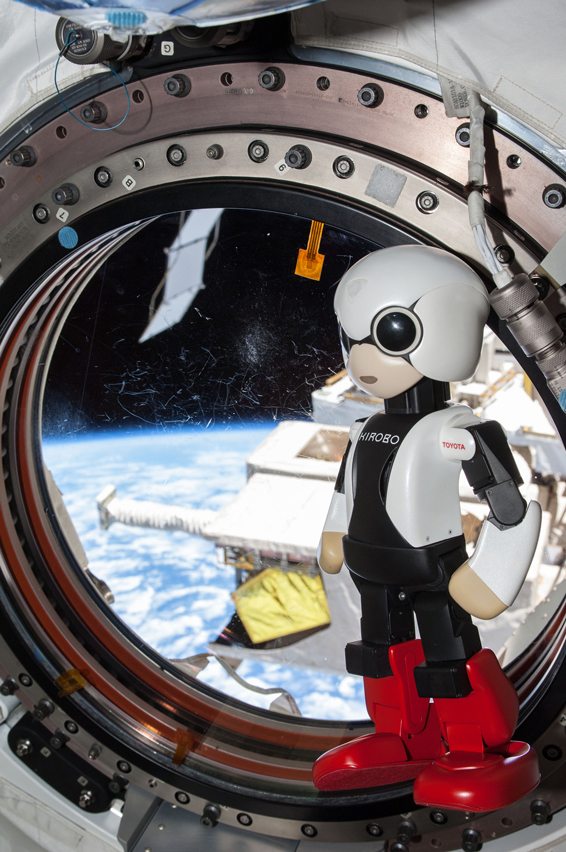 Kirobo was developed under the Kibo Robot Project, a joint research project between Toyota Motor Corporation, Dentsu Inc., University of Tokyo's Research Centre for Advanced Science and Technology, and Robo Garage Co. The project has also received major backing from JAXA, the Japanese aerospace exploration agency.
See the moment the craft splashed down in the tweet from SpaceX below.
Splashdown of #Dragon in the Pacific from earlier today, carrying about 3,700 lbs of cargo from the @Space_Station. pic.twitter.com/21nFdr4ZqR

— SpaceX (@SpaceX) February 11, 2015
Toyota plans to use experience gained from the orbital experiments to improve its Partner Robots and other interactive conversation technology and, was responsible for voice and face recognition functions that are crucial to the experiments in space.