We've had our sneak peak and a quick first drive of the next Prius, but next week the car finally breaks cover in the UK – giving members of the public their first chance to see it in the flesh.
If you're near Birmingham, or you're able to make the trip, you can find the new Prius as the centre-point of Toyota's stand in the Bullring's Lower Mall West (near Debenhams). It'll be there from Monday 8 until Sunday 14 June as part of the Bullring's Green Week.
Of course, it isn't just about the Prius and the Bullring – Toyota is showing highlights from its entire range in three of England's largest shopping centres. For a full rundown of the models on show, when and where they'll be appearing, see our earlier post.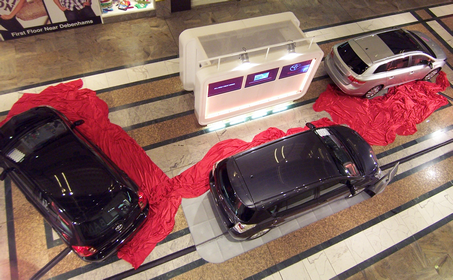 At all three centres, visitors will be able to see and sit in the cars – including the Prius – while Toyota representatives are on hand to demonstrate equipment and answer any questions. You'll also be able to register for brochures and test drives.
Big in Japan
Meanwhile, the Prius is selling like hot cakes in Japan. Yesterday, figures from the Japan Automobile Dealers' Association revealed that the new Prius was the country's top seller in May, despite the order book only having opened on 18 May.
Amid high demand for low-emission cars, 10,915 Prius were sold in just two weeks – 2,059 more than the next most popular car managed over the month!
Finally, it's the Turkish Grand Prix this weekend, which takes place at the Istanbul Park circuit. UK viewers can watch the BBC's coverage of Saturday qualifying from 11.10am, with race coverage from on Sunday at 12.10pm – the race itself starts at 1pm.