We've been trawling the net and listening to drivers' concerns about reverse parking cameras. Here's our list of rear view myths – busted:
1. "I can't afford to buy a car with a snazzy rear view camera system."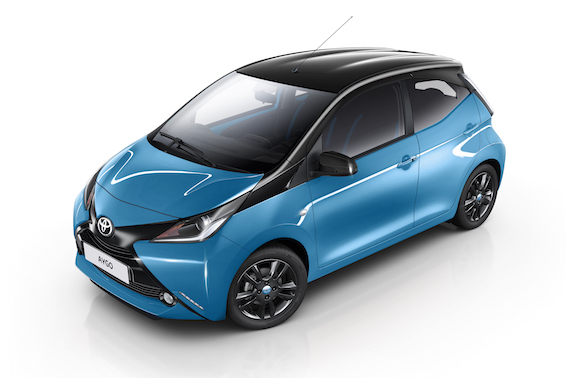 Well, reverse cameras are available even on our smallest, most affordable car – the Aygo – it comes as standard on x-pression, x-pure, x-cite and x-clusiv grades. So you can buy a snazzy car AND have a snazzy parking aid!
2. "I don't want a driverless car to take away my control!"
Toyota's Rear View Monitor for Yaris is a visual tool and therefore has no control over your car's movements – or your input. You simply follow the guidelines in addition to your normal parking procedure.
3. "The camera is too complicated to use so I'll rely on my eyes."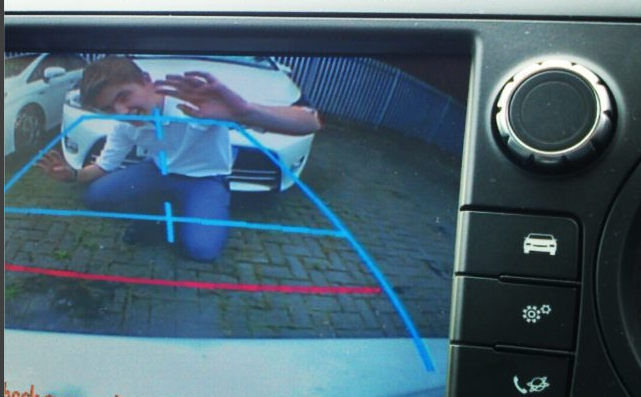 The centre screen in your car automatically switches to rear view when you engage reverse in an instant. Primary colour-coding and no unnecessary menus make the whole process easy. The camera could see a wayward pedestrian or low-level obstacle that you may have missed…
4. "I don't know what the blue and red lines mean on my screen."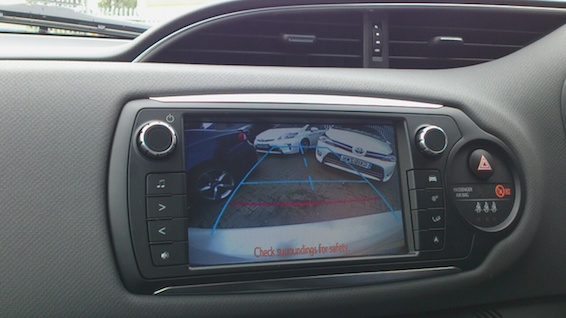 The blue lines show the direction your car would take if you went straight back. They bend slightly as you steer to indicate your current route too. The centre dotted blue line shows the centre of your whole car, allowing you to park neatly. The red line is a reminder of where to start braking, or stop. Also use your mirrors and check the part of your own car caught on screen to judge how much space you have left. Shown is our Yaris demonstrator with Rear View Monitor.
5. "I don't need a reverse parking aid, I'm too good at parallel parking."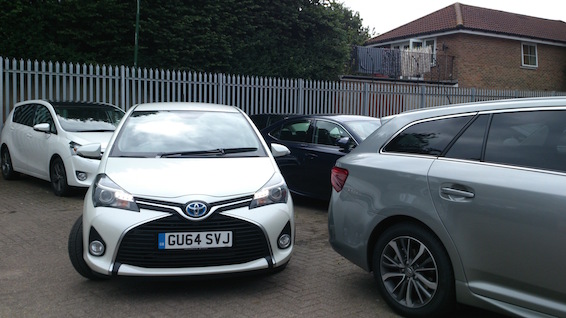 Accidents can happen to anyone however confident they feel. The likelihood of an accident at low speeds or when parking is actually really high. According to The AA, up to 51% of drivers had a parking scrape in 2014 – and these may have been preventable with rear view cameras.
6. "If the car is dirty, the rear view camera won't work anyway."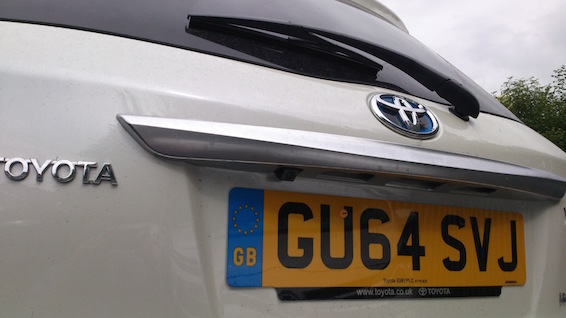 Ok, this isn't a total myth – but since the camera is nestled above your rear number plate (see our Yaris above) it's very easy to wipe clean and this should only be needed if your car gets really, really mucky.
Do you think you need a car with a Rear View Monitor? If you have any questions just comment on our post and we'll get back to you.
Find out more about the Aygo range or Yaris range – many of which feature Rear View Monitor.