Five million kilometres (3.1 million miles) in two and a half years. That is the equivalent of travelling to the moon and back six and a half times, or a daily journey of around 5,500 kilometres (3,400 miles).
This is not the odometer reading of a NASA Space Shuttle but the distance accumulated by German ride pooling company CleverShuttle in its fleet of zero-emissions Toyota Mirai models. This makes CleverShuttle owner of the world's most long-legged Mirai fleet, exceeding the million-mile distance recently achieved by London-based Green Tomato Cars.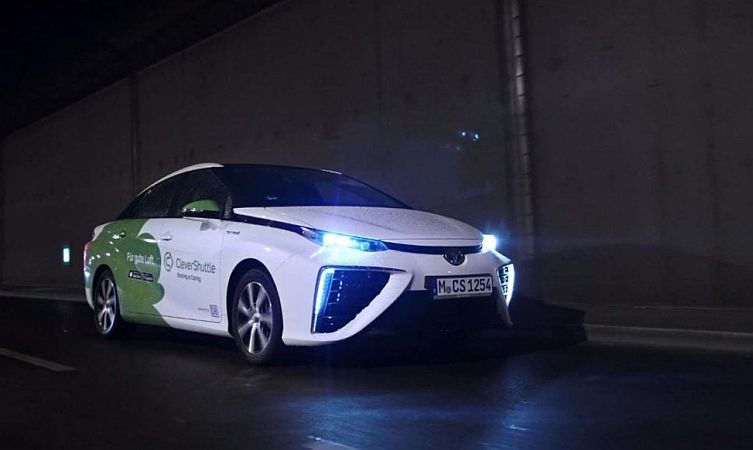 As a mobility company that provides CO2 neutral transport, CleverShuttle was quick to capitalise on the environmental credentials of the Toyota Mirai. Its propulsion system uses a fuel cell stack that mixes hydrogen with oxygen to generate the electricity needed to power its electric motor. The only emission from this process is water.
Click here to learn more about how the Toyota Mirai works
Beginning with an initial order of 20 Mirai models in Hamburg in September 2017, CleverShuttle soon expanded the fleet to 45 cars and spread them across several locations throughout Germany. During this time of sustained, heavy use, CleverShuttle reported that the vehicles – each of which have now accumulated around 180,000km (around 112,000 miles) – have suffered no technical or mechanical issues whatsoever. Apart from regular, scheduled maintenance, no repairs or changes of parts have been required.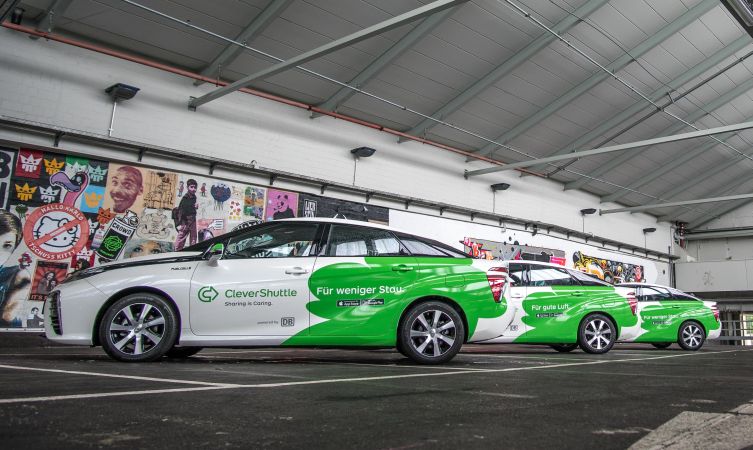 "Fuel cell electric vehicles such as the Toyota Mirai became an important pillar for us thanks to their reliability," confirmed company co-founder Jan Hofmann. "They have allowed us to provide countless passengers with comfortable rides, emitting nothing but water vapour."
What's next for the Toyota Mirai?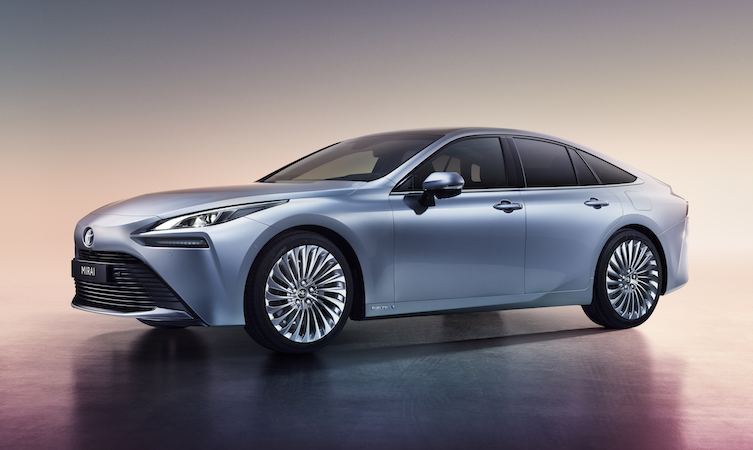 Later in 2020, the second-generation Toyota Mirai will commence production in Japan and will offer an even longer range encapsulated in a sleek and striking new design.