Still riding high after his Dakar Rally victory in January 2022, we caught up with Toyota Gazoo Racing's Mathieu Baumel, co-driver of Nasser Al-Attiyah, to talk about his first experience at the Goodwood Festival of Speed and what it is like to get behind the wheel of the Toyota GR DKR Hilux T1+ rally-raid competition car.
How is your first Goodwood Festival of Speed experience?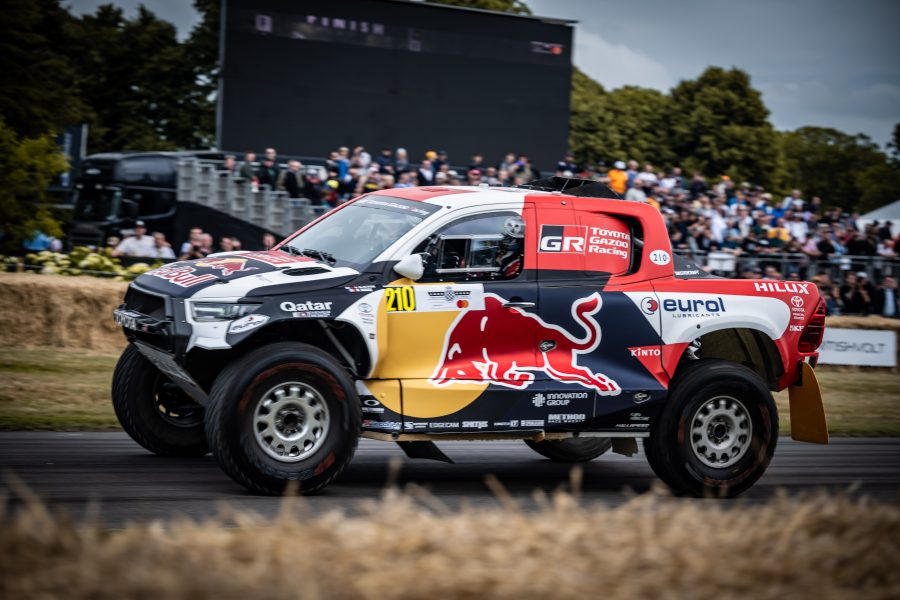 Mathieu Baumel: "It's great, as you say it is my first time here at Goodwood so I'm still discovering everything and working my way around, as there is so much to see. It is great to see so many fans out, something like 200,000 across the entire weekend, which is just amazing. We have the chance to run all three stages here: the Hillclimb, the Rally Stage and the Off-Road Arena. The good thing about this GR DKR Hilux T1+ is that we are able to easily tackle all these areas and also have some fun and make a good show for the spectators."
Of the three stages here at Goodwood, which is your favourite?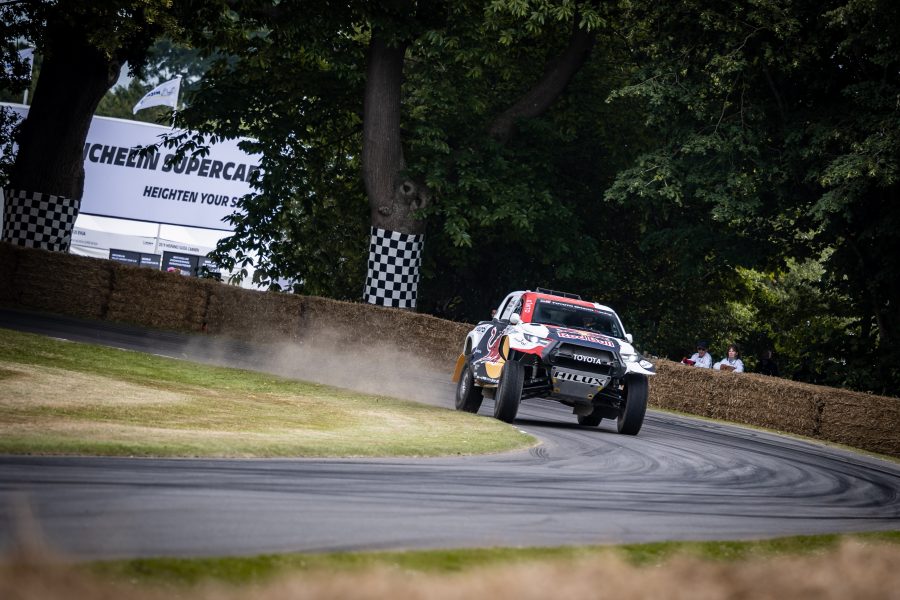 Mathieu Baumel: "They are all great but if I had to choose one then I would say the Rally Stage because it is more twisty and harder to navigate and more intense, followed by the Off-Road Arena and then the hill climb. The hill climb is a little strange for us because we are not used to running the Hilux on asphalt; when we are out in the desert for Dakar it is mostly sand and gravel, not the smooth tarmac we have here on the hill climb course."
You drove the car on the first run up the hill – was that unusual?
Mathieu Baumel: "In order to be a good co-driver you need to know how to do a bit of everything and that includes driving, so I was more than happy to take the Hilux up the Hillclimb course. I am very lucky to sit alongside Nasser [Al-Attiyah] as he lets me drive and expects me to be a good driver, although I wouldn't say I'm better than him! Being at Goodwood has given me the chance to jump from the right side to the left side which was amazing and lots of fun. Obviously, I have spent a lot of time in this vehicle during Dakar but not too much behind the wheel, so I've given the Hilux a little warm-up for Nasser before he has a run in it over the weekend."
What else are you looking forward to doing at Goodwood?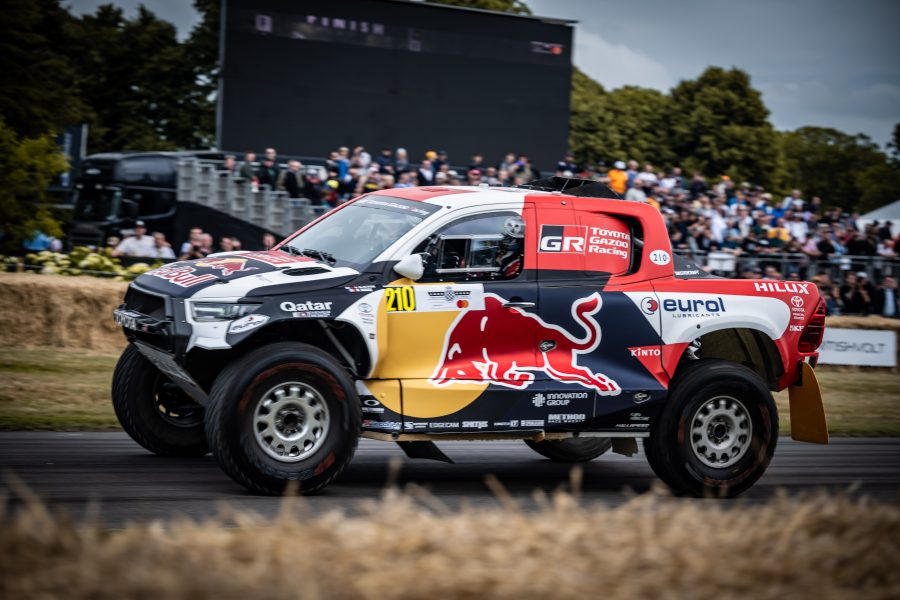 Mathieu Baumel: "There is plenty here but the first thing I will be doing is heading over to look at the GR models: the GR Supra, GR86 and GR Yaris and maybe take a drive in them if I am lucky. This Hilux is a GR product so would be good to sample some other Gazoo machinery. Obviously they are not that comparable as one is a racer and the others are for the road, but will still be good to take a look around them. Plus there is also the opportunity to witness all the other exciting cars from the other manufacturers which is why this event is so appealing."
How does it feel to be a part of the Gazoo Racing family?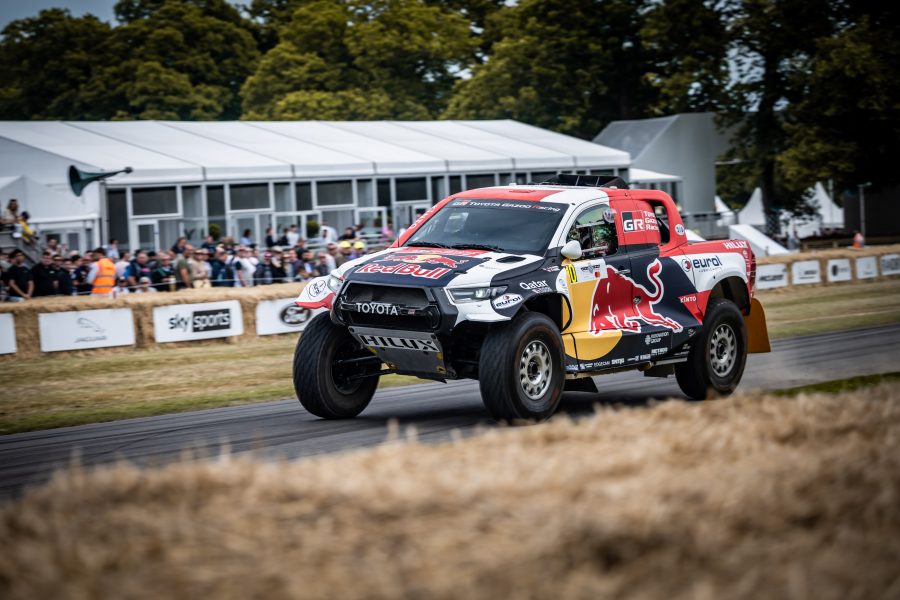 Mathieu Baumel: "It's even more special when you can come home with a victory like we have done in Dakar Rally with this Hilux. I've been in the Gazoo family for almost five years now and the atmosphere with everyone is like a big family. The fans make it extra special when you come to events like Goodwood and get to meet them."