Toyota Gazoo Racing's Nasser Al-Attiyah and co-driver Mathieu Baumel have taken victory in the 2022 Dakar Rally, winning the event overall by 27min 46sec. This is the Qatari driver's second victory for the team, having previously won the event in 2019.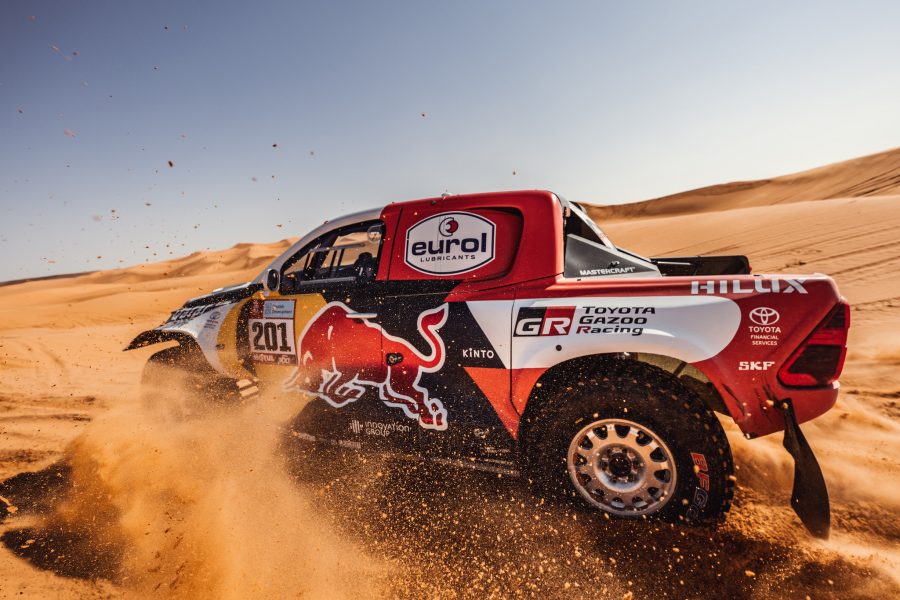 The pair had taken the lead in the rally during the opening stage of the Dakar Rally and were never in danger of relinquishing that position. They won the prologue for the 2022 edition of the rally on 1 January and powered to two more stage wins on their way to overall victory.
This victory is significant for Al-Attiyah, as he has expressed the hope to win in the Arab world since the Dakar first moved to Saudi Arabia in 2020. He came agonisingly close in both 2020 and 2021, before securing his first win in Saudi Arabia in the 2022 Dakar Rally.
Al-Attiyah said: "Such an amazing feeling to win Dakar! We lead right from the beginning, and managed to control the pace throughout the race, making it an amazing win. I'd like to thank Toyota Gazoo Racing and all our sponsors for the support. I'd also like to thank our Team Principal and Technical Manager, Glyn Hall, for building this fantastic new Hilux T1+. It was an amazing Dakar and I am extremely happy."
At the same time, the hard-earned victory in the 2022 Dakar Rally is a testament to the team who developed the new GR DKR Hilux T1+, which features larger wheels and tyres, more wheel travel, and the 3.5 litre twin-turbo V6 engine that also powers the new Toyota Land Cruiser GR Sport. Winning the race with a new car demonstrates team's ability to continuously push the limits of engineering and build ever-better cars.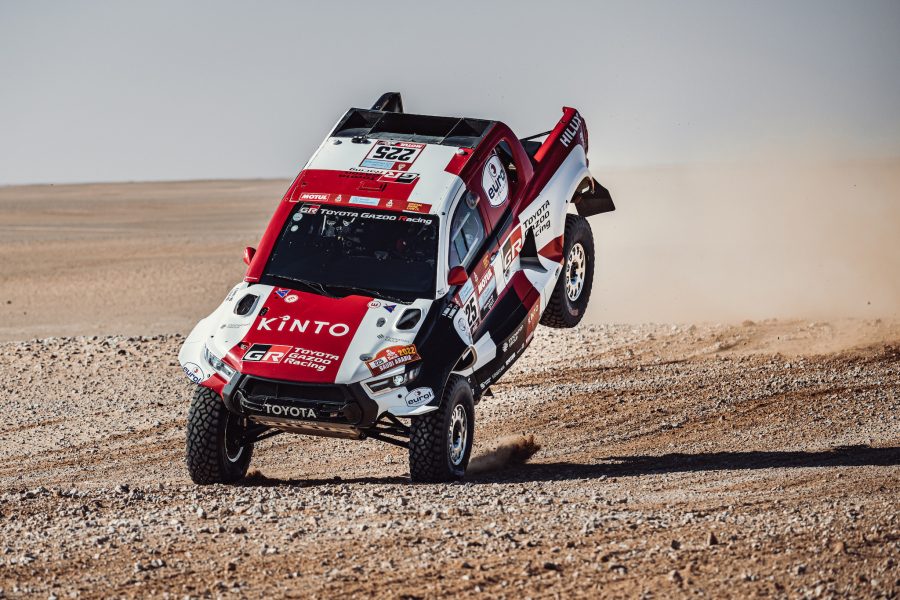 For Giniel de Villiers and co-driver Dennis Murphy, the 2022 Dakar Rally, the 44th edition of the world's toughest cross-country race, brought many highs and lows. However, it was a broken oil pipe that put paid to their podium aspirations mid-race. Despite this, the South Africans soldiered on, winning one stage outright, and deservedly attaining a place in the top five. Their time in the closing stage was 5min 30sec behind that posted by Henk Lategan and Brett Cummings, but it was enough to secure fifth place in the overall Dakar Rally standings.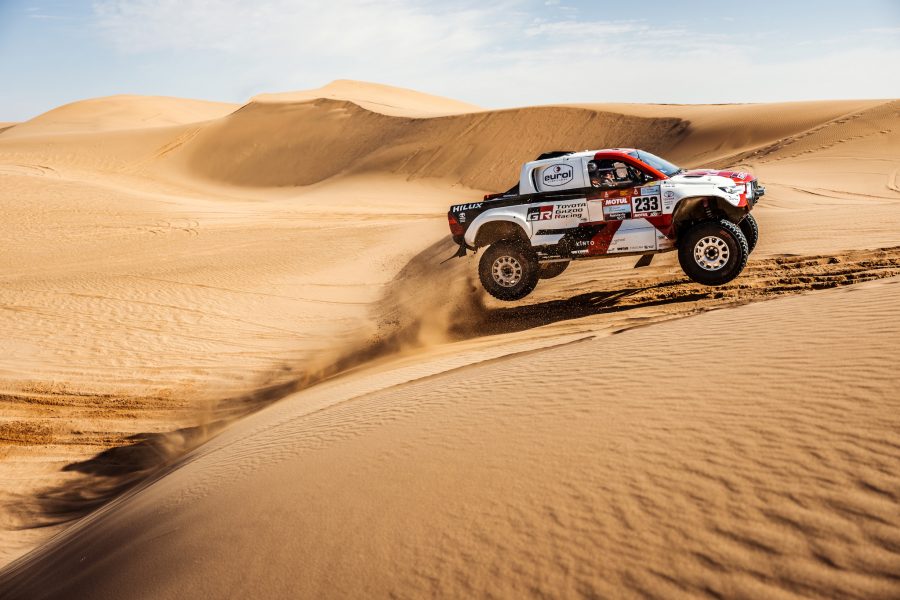 Lategan and Cummings sacrificed their own chances of winning Stage 11 when they selflessly waited for their leading teammates to pass them in order to lend support if needed. But the pair redeemed themselves by attacking on the final stage, despite starting the timed section well down the order. They brought their Hilux home in 1hr 35min 19sec, besting the competition despite having to stop mid-stage in order to change a punctured tyre. They finished the 2022 Dakar Rally in 31st overall.
Dakar Rally 2022 final standings
1. Al-Attiyah (QAT) / Baumel (AND) TOYOTA GAZOO Racing 38hr 33min 3sec
2. Loeb (FRA) / Lurquin (BEL) Bahrain Raid Xtreme +27min 46sec
3. Al Rajhi (SAU) / Orr (GBR) Overdrive Toyota +1hr 1min 13sec
4. Terranova (ARG) / Carreras (ESP) Bahrain Raid Xtreme +1hr 27min 23sec
5. De Villiers (ZAF) / Murphy (ZAF) TOYOTA GAZOO Racing +1hr 41min 48sec
15. Variawa (ZAF) / Stassen (ZAF) TOYOTA GAZOO Racing +3hr 55min 33sec
31. Lategan (ZAF) / Cummings (ZAF) TOYOTA GAZOO Racing +11hr 51min 21sec