With an off-road heritage spanning more than 65 years, the Toyota Land Cruiser has earned itself a rock-solid reputation as one of the toughest, most capable and reliable vehicles ever made.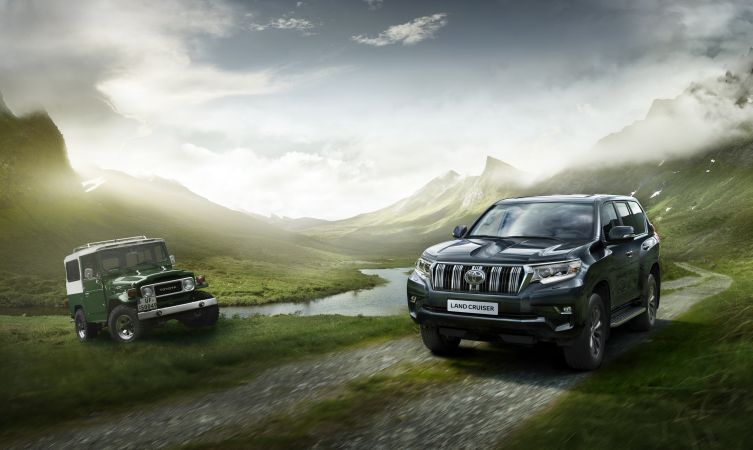 What makes the latest model so effective off-road? The answer lies in its combination of body-on-frame construction and all-terrain support systems – features that we explore in greater depth below.
Land Cruiser: body-on-frame construction
Within its segment, Land Cruiser is now unique in featuring body-on-frame construction. Compared to the unibody designs of its rivals, this established construction method is known to be incredibly strong and rigid, which allows the suspension system to fully articulate with minimal effect on the vehicle body.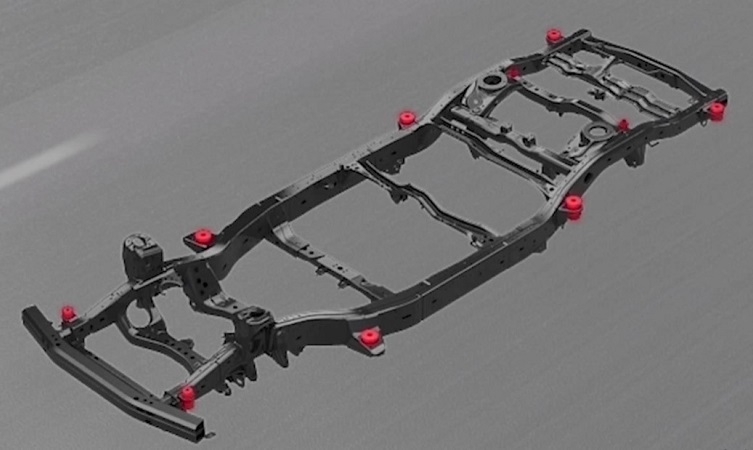 This separation of the body from the underlying frame also isolates the cabin from the most challenging off-road conditions. The two elements are bolted together at the rubber mounting points illustrated above.
Land Cruiser: suspension set-up
All 2018 Land Cruiser models are equipped with independent double wishbone suspension up front and a four-link rear set-up securely located with a lateral rod. Meanwhile, the oil seals and valves within the shock absorbers are optimised to deliver both on-road comfort and robust off-road performance.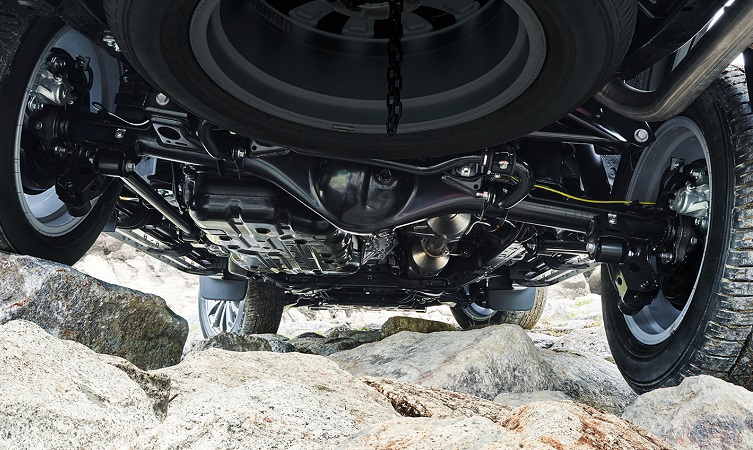 High-grade Land Cruiser Invincible models additionally benefit from electronically modulated rear air suspension, which helps the vehicle maintain a level stance irrespective of the payload being carried and allows the driver to fine-tune the ride quality.
Another control system (explained in greater detail here), allows the anti-roll bars to decouple when driving off-road to deliver maximum suspension articulation and ground contact for the wheels.
Land Cruiser: torque delivery
The Land Cruiser offers permanent four-wheel drive, delivering torque through front, centre and rear differentials.
The front differential is an open unit so the wheels can move at different speeds for optimum manoeuvrability, while the centre differential is a torque-sensing device. In normal use this centre differential distributes torque equally across both axles and can be manually locked in this 50:50 pattern. When unlocked, the torque-sensing element can apportion up to 70% of available torque rearwards if it detects an imbalance in traction.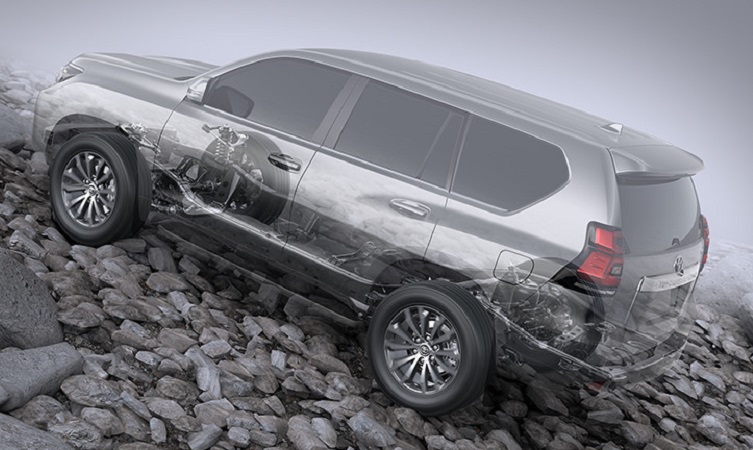 Finally, the rear differential can be specified in up to three varieties: open, locking and torque-sensing. The latter type offers a number of advantages on asphalt but the manually locking differential will likely be preferred for serious off-road use to ensure torque isn't wasted though the path of least resistance.
Land Cruiser: traction support systems
Enhancing the Land Cruiser's mechanical traction is a sophisticated electronic traction control system that uses both brake and engine control to distribute torque between all four wheels. Built into this system are four specific features that can be selected for given scenarios.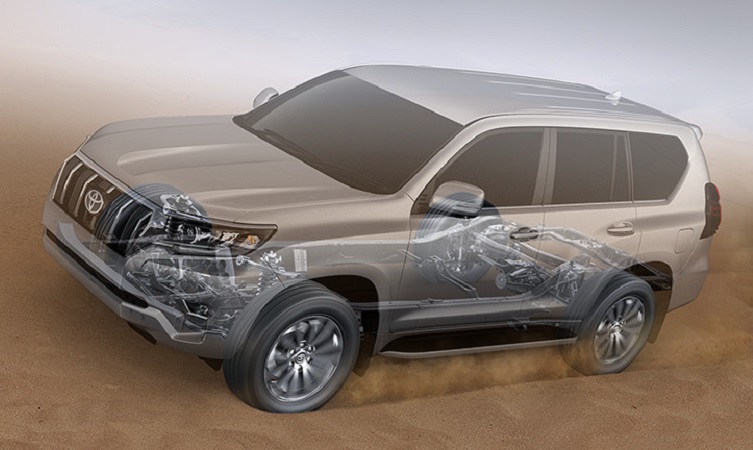 Crawl Control. This adjusts the engine and brakes to maintain a set vehicle speed without the driver needing to touch the pedals. This feature can help the driver descend or ascend slopes at a walking pace or free the vehicle when stuck.
Downhill Assist. This programme automates brake application to help the driver regulate vehicle descent on gradients that are too steep, slippery or bumpy to be controlled through engine braking alone. Using this feature stops the wheels from locking and allows the driver to concentrate on steering, while speed is kept at a manageable 3-4mph.
Hill-start Assist. This prevents the vehicle from moving backwards during an uphill start. When activated, the driver can release the brake pedal and the system will temporarily maintain braking to all four wheels for a maximum of two seconds.
Multi-Terrain Select. This function offers drivers a choice of five terrain modes: mud and sand, loose rock, mogul, rock, and dirt and rock. Each tailors the vehicle's traction control, throttle and braking to suit the specific off-road condition.
Learn more: Five things you need to know about the 2018 Toyota Land Cruiser