Toyota People… is a new series that helps us get to know individuals with a special enthusiasm for Toyota, whether that is related to its vehicles, philosophies, or manufacturing processes.
In this first article we meet Warner Lewis, the rallying community's Mr Toyota. We find him at his Worcestershire workshop and storage facility, where he specialises in the maintenance and restoration of competition Celica GT-Four models made famous in Toyota's glory years in the World Rally Championship during the mid-Nineties.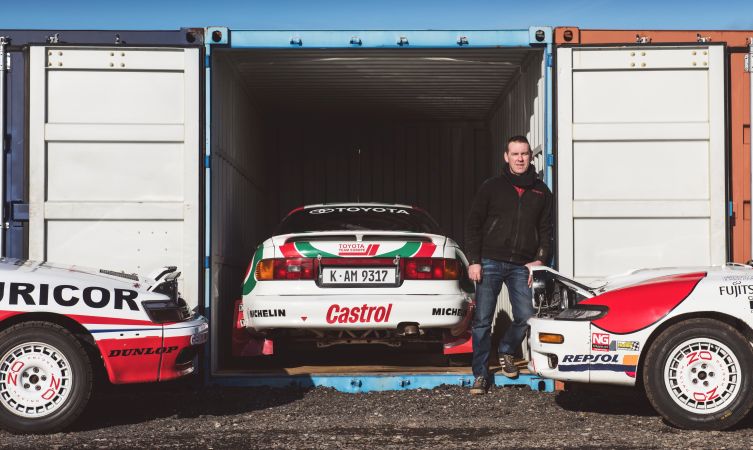 Toyota People: Warner Lewis
The people are what make the sport – they're the heroes that drive the cars to success
If it wasn't for the partly restored ST185 Celica GT-Four sat outside today, few would have any idea about what lies behind the closed door of Warner's humble workshop at the base of the Malvern Hills.
Stepping inside, there is just enough room for a handful of cars. All of them are in pieces and every available space is filled with what appears to be a chaotic collection of parts and rallying memorabilia. However to Warner, everything is in its place; he has a mind map of the garage and can probably access any part with his eyes closed, from composite body molds to magnesium top-mounts and Safari Rally bag tanks.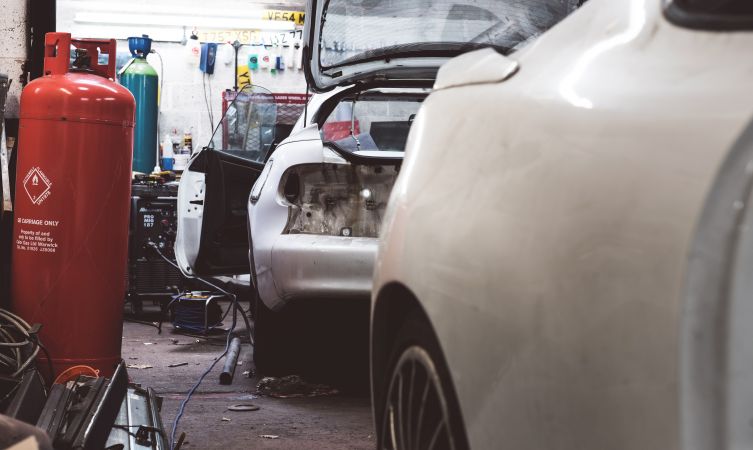 Warner's knowledge of the ST165 and ST185 Celica GT-Four rally models is encyclopaedic, fuelled not only by personal experience but from invaluable original CAD drawings, set-up sheets and specification documents donated by the works teams. He counts rally personalities such as Nicky Grist and Jari-Matti Latvala as personal friends, and his clients are as international as the championship upon which his expertise is based.
We sat down with Warner to talk Toyota rally cars.
Blog: How did you become involved in rally preparation?
WL: My late father used to rally. From my early teens I helped him build the cars and also did a bit of rallying myself, and then in my late teens I got into karts. I became a professional kart racer and won the British championship in 2004 and 2005. But I realised I was spending as much money on karting as I used to on rallying.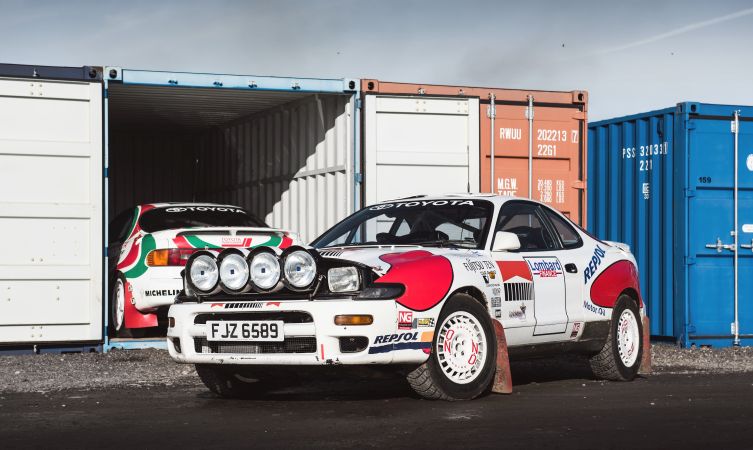 Warner will never sell his ST185 Celica GT-Four as it helped catapult him into rally car preparation and maintenance
So I decided to return to my first love and eventually saved enough money to buy my first rally car, an ST185 [Celica GT-Four]. It had become a bit of a relic, so I re-shelled it using the body from an imported RC [ST185 Celica GT-Four homologation special] and I've kept it ever since. I'll never sell it.
Blog: What particularly appealed to you about Toyota rally cars?
WL: I remember standing in the Welsh forest during the 1992 Lombard RAC Rally, waiting for Markku Alén to fly past in his Repsol ST185. It was everything about that moment: the noise, the speed, the smell of burning mud on the exhaust… the anticipation of hearing this Celica coming from three miles away before blasting right past where I was standing. It was incredible, and I can clearly remember saying to my father, "I want one of those."
Blog: What does Toyota mean to you now?
WL: As you can see around you, Toyota has become a big part of my life. And in the rallying world, some people refer to me as Mr Toyota because they simply cannot imagine me being associated with anything else. I'm hoping that love will be passed down to my daughter and go on from there. Maybe she'll become Miss Toyota… [laughs]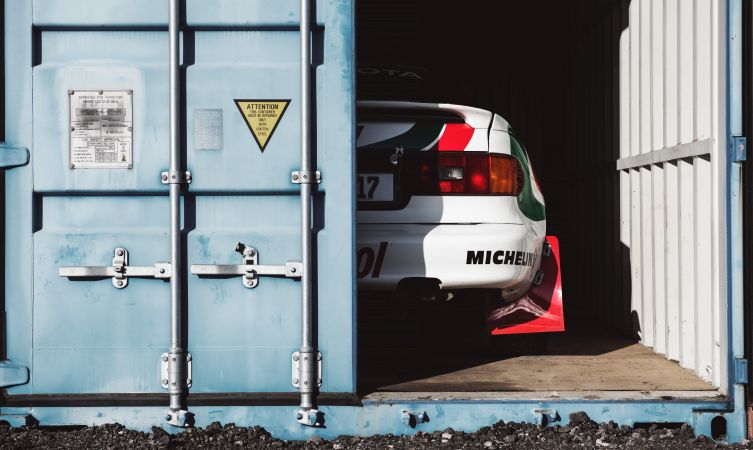 Warner is rightfully protective of his friend Nicky Grist's 1994 Rallye Portugal-winning Celica
Blog: What are you currently working on?
WL: Among many other things, I'm currently restoring an ex-TTE ST185 recce car for an Irish customer, and putting together another ST185 for a customer in Wales, which is going to be a works replica that will take part in Rallye Festival Trasmiera in Spain. I've also got Nicky Grist's 1994 Rallye Portugal-winning ST185 that's booked in for a conversion back to left-hand drive, and another GT-Four due for restoration that's owned by David Llewellyn.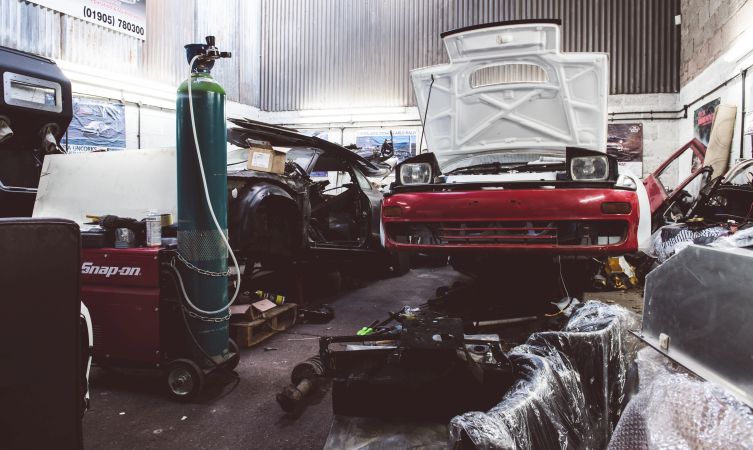 Blog: What is your dream project?
WL: That would be to build a replica of the Whistling Pig, that is, a TA64 Toyota Celica Twin-Cam Turbo like the one Juha Kankkunen famously used in the Safari Rally in Africa. It was a very robust, rear-wheel drive car, and my replica would have to be based on an existing rally car as they were never homologated for the road.
Blog: What is your most precious Toyota possession?
WL: [Thinks briefly] I've actually got Markku Alén's original helmet, signed by the man himself; Juha Kankkunen's coat; works team coats from 1983 and 1994; and I have Nicky Grist's Nomex trousers from the Safari Rally. Basically, I have a lot of Toyota rallying memorabilia.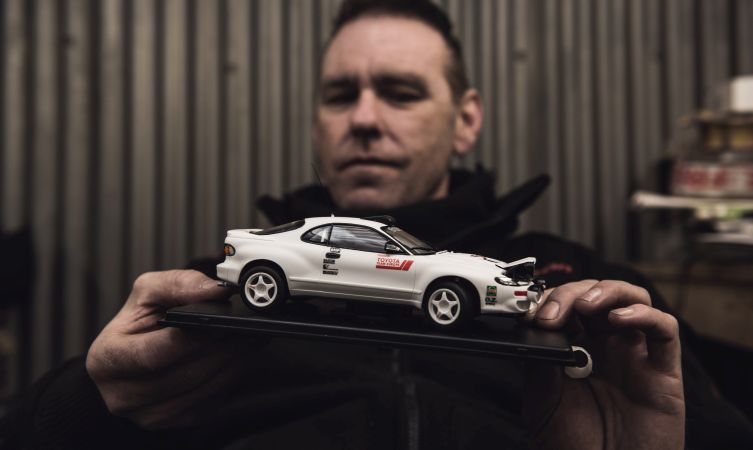 Blog: That wasn't the answer we were expecting to hear from you. Why was there no mention of any cars?
WL: The people are what makes the sport. The cars are just there to take part; the real heroes are the people that drove the cars to success. Of course the cars have a very special place in my heart – I've owned my ST185 since 2006 and there's been a lot of love, blood and tears that's gone into it – but I guess the fun is found when everything comes together as a package.
Blog: How do you feel about Toyota's return to the WRC?
WL: I think it's a great move and I'm glad Toyota is back. The team is pushing hard and working closely with [Toyota Motorsport GmbH] and there's a good line-up of drivers this year. I joined the team for testing in the lead-up to Rally GB last year and I have to say that the Yaris WRC is a phenomenal piece of kit. I stood near the edge of the road as it flew past and the aero literally sucked me towards it. It's incredible.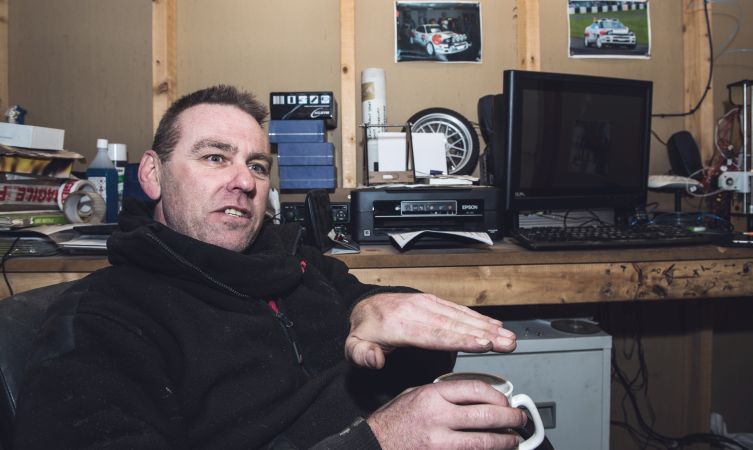 Since I started this business almost a decade ago, the volume of work preparing historic Toyota cars for rallying has probably trebled. And now that Toyota has returned to world rallying, the prices for ex-works Celicas have gone through the roof – you're looking at a minimum of £200,000 for an ST185. The problem now is buying the right parts for the right money, but nevertheless I'm totally booked up with restorations and rally preparation work for at least the next year.
Blog: Do you have any plans to source a Yaris WRC?
WL: Funnily enough, I did try to get gold of one of the test models from 2016 but they had to get crushed as they weren't FIA homologated. I was talking about this the other day with a customer, and I think it's going to be a couple of years before any of the official Yaris WRC cars come on the market. Maybe one day…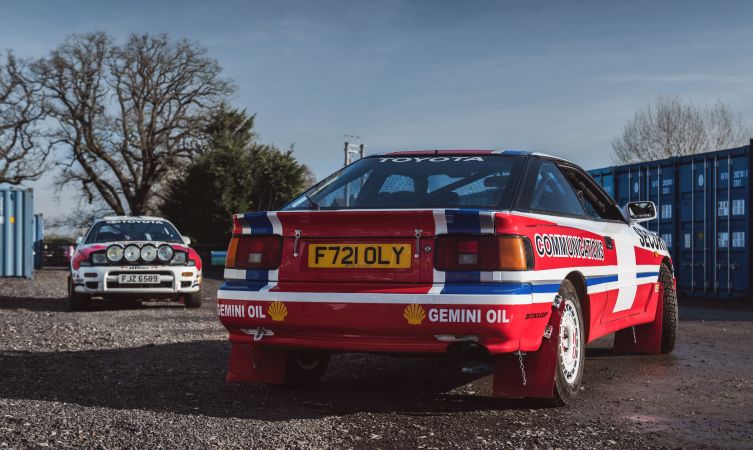 One of the six ST165 Celica GT-Four Group N models prepared for Rally GB in 1988
Blog: We hope so, too. Warner, thank you very much for taking the time to speak with us.
Contact: Lewis Rally Sport