Car rentals are like a box of chocolates – you never know what you are going to get. For Gareth Jones, TV presenter and host of hit car podcast Gareth Jones On Speed, a Toyota Avensis Touring Sports was the perfect partner for a snowy adventure in Finnish Lapland.
I tick the box 'Family saloon or similar' – a rental car that would surely have space for a family of two adults, two strapping teens and our bulky bags of down and fur outfits to insulate us against the -30C cold of the Arctic Circle. On the Finnair flight to Lapland, doubts creep in. What do they mean by 'or similar'? Not smaller, I hope. Bags on teenage laps would cause friction after a long journey, but sarcasm levels would go through the roof if the luggage didn't all fit.
Of course the land of Father Christmas did not disappoint. "We have a Toyota Avensis for you, Mr Jones," said the car rental lady, then those magical words: "It's a wagon". I was directed outside to find my car with its engine running. It was -10C; it was dark and it was snowing hard.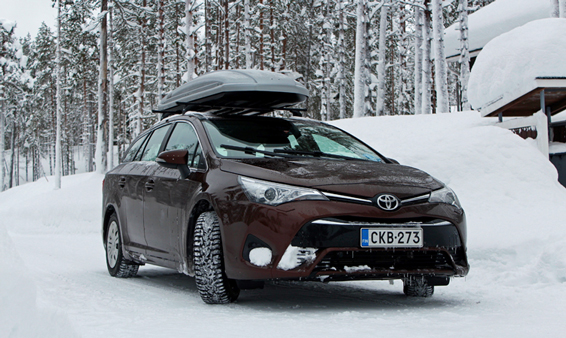 Last time I drove in any sort of snow was in a Lexus LS 600h, which thanks to the hybrid tech on board was essentially four-wheel drive and coped with the icy hills of Derbyshire rather well.
"We have a Toyota Avensis for you, Mr Jones," said the car rental lady, then those magical words: "It's a wagon"
This rental Avensis was two-wheel drive but came with studded tyres — a first for me and, by gum, they stuck like gum. I genuinely had to work hard to get the car to break away. Only a combination of over-enthusiastic heavy snow boot on the throttle combined with Scandinavian flick levels of steering input could make this thing drift in any way. Deeply reassuring…
Driving in convoy with another family of four – also in an Avensis estate – supplied a sense of security as we drove through the fir trees, snow and dark to our cabin. Our trepidatious baby steps meant that we were soon being passed by the locals, but by day two we learned that if we didn't drive on Lapland's highways like we were actually on a stage in the 1000 Lakes Rally we'd soon have local truck drivers trying to see if they could fit in the capacious luggage compartment of our Avensis.
Laplanders really are well-adapted to car-life in the freezer. As well as studded tyres they provide external plug points at parking spaces so you can connect your car and prevent it from being cryogenically frozen overnight. There are also rather clever brush/scraper combos which can carve out frozen snow from the wheel arches, windscreen wiper bays and other nooks and crannies — everything to keep the vehicle functioning in the land of sub-zero.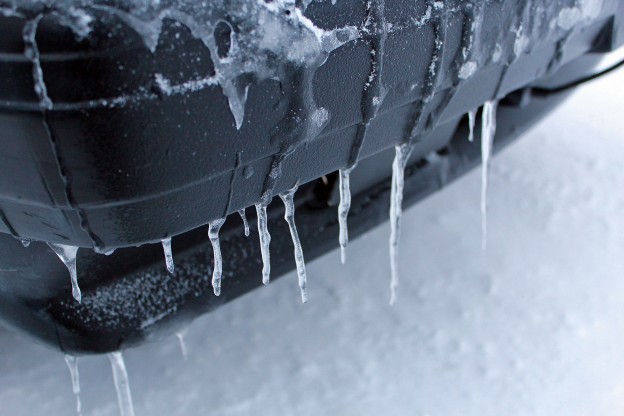 In the short time I had with the Avensis it proved a worthy companion. Despite the severe chill it started first time, every time; the heater kept the Arctic at bay for the passengers and it swallowed the leggy teens both front and back.
By the end of the holiday I could see that I'd prepared well for this trip. Not only had I bought the sort of patterned jumper that the detective in The Killing would wear, I'd even grown a beard.
But this car was the icy icing on the cake. Here I was, an inhabitant of the Arctic Circle, I dressed like them and, heck, even drove like them. I name myself "Jones Of The North", or perhaps better still, Juha Kankkunen. Well, it was a Toyota.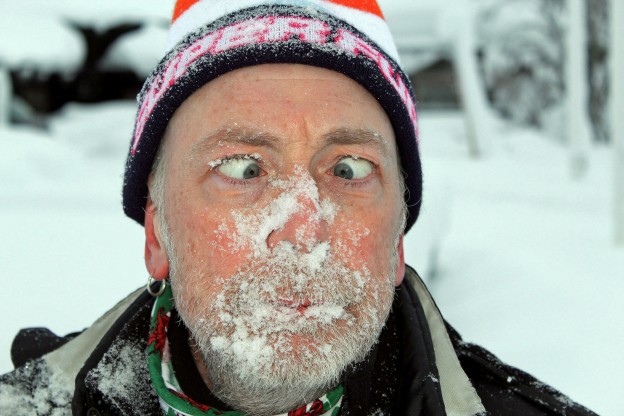 Photographs: Tycho Jones